Thanks for making me feel a little less alone yesterday. The truth is that the majority of us don't feel like we are cut out to be post-op nurses and even post-op nurses agreed it's easier to take care of strangers than loved ones. So, good news, there are many of us that are providing our loved ones with marginal medical care.
Here are a few things I found this week:
1. project social t textured v-neck tee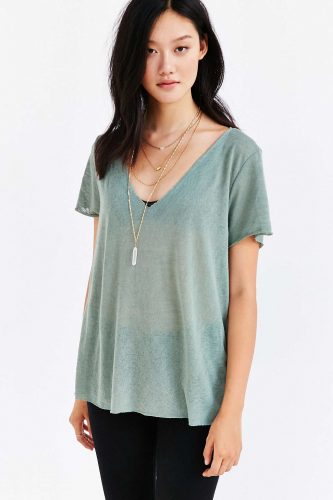 I am a fan of a good tee and these appear to have promise because they have a little bit of texture to them. They are on sale for $24 and come in a bunch of color options.
2. j.crew factory white wash skinny jeans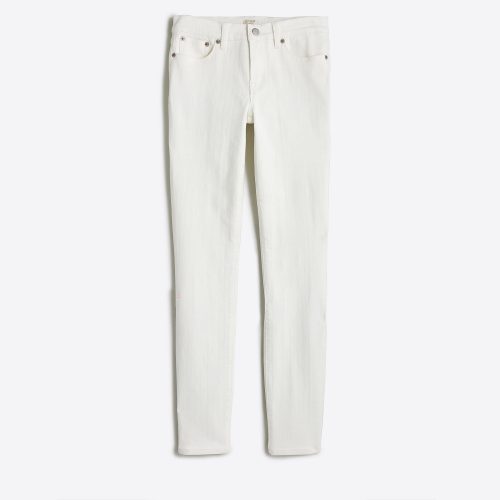 I have spent the last few weeks trying on a variety of white jeans because I really need a new pair. I bought this really nice pair for 75% off at Piperlime when they were going out of business, but bought them in a size smaller than I usually wear because it was all that was left. And while they look great while I'm standing up, I can't really sit down in them without feeling like my stomach is being sawed in half, which is problematic.
I had yet to find a pair of white jeans that I liked until I ran in the J.Crew Mercantile store the other day and tried these on. I've never had much luck with J.Crew jeans but these are the exception and I love the way they fit, plus they are on sale for $47.50.
3. j. crew flutter sleeve tank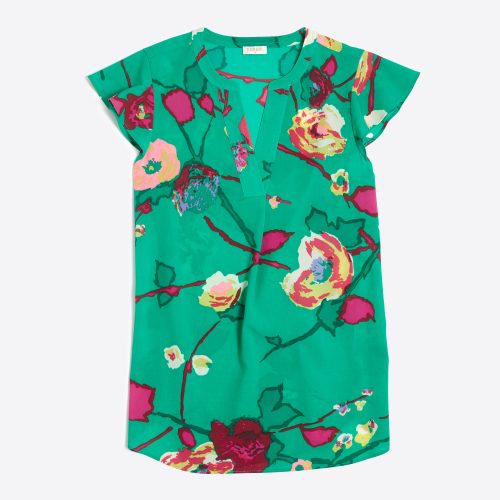 I also fell in love with this top. I love the color and the pattern and it looks so cute with the aforementioned white jeans. It's on sale for $41.50.
And it also comes in this pleated shift dress if you're in the market for a great dress for spring and summer.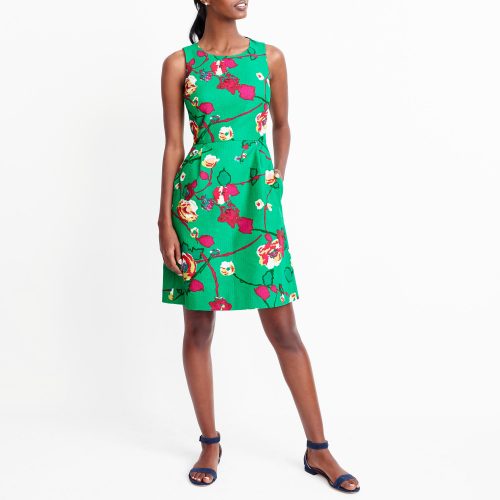 4. j.crew bell-sleeve eyelet dress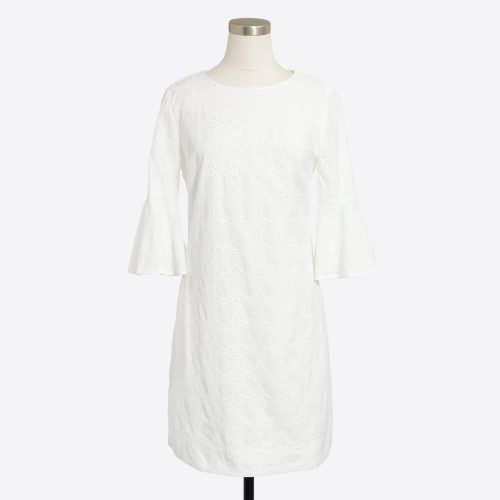 I tried this on while I was in J.Crew and really liked it but remembered I don't really need it. I'm normally a 4 in dresses and the small fit me perfectly with a little room to spare. It's super cute on and would be great for Easter with some turquoise jewelry and wedge sandals.
It's on sale for $46.50 and also comes in navy but sizes are limited.
I fell in love with this when I saw it at Nordstrom last fall and now it's on sale for $64.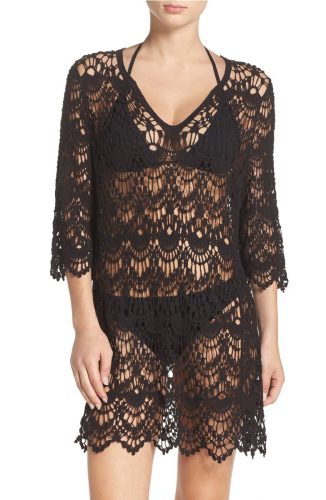 This past weekend I took Caroline shopping for a new swimsuit before spring break and it made me realize that what I am really looking for this swimsuit season is some great coverups to cover up all the things. I think this is gorgeous and it also comes in white. It could also be worn as a top with a tank under it which makes it even better.
And while we're on the subject of coverups, I think this loft beach lacy caftan dress is a great option.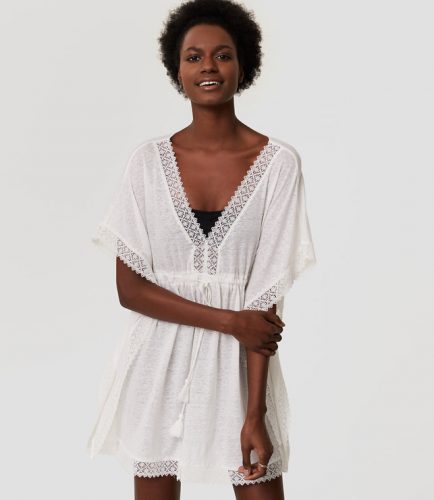 It comes in black and white.
7. loft daisy bell sleeve blouse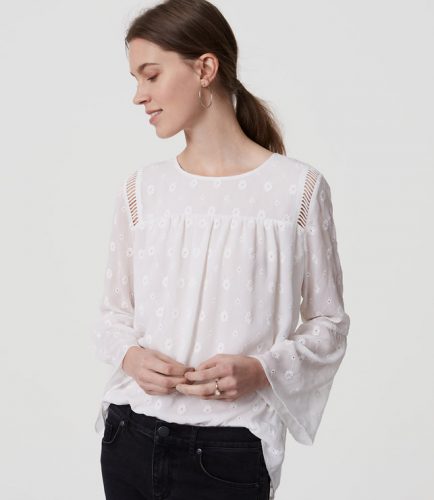 I'm a sucker for a great white top this time of year. This one is just beautiful and could easily transition from the office to more casual outings.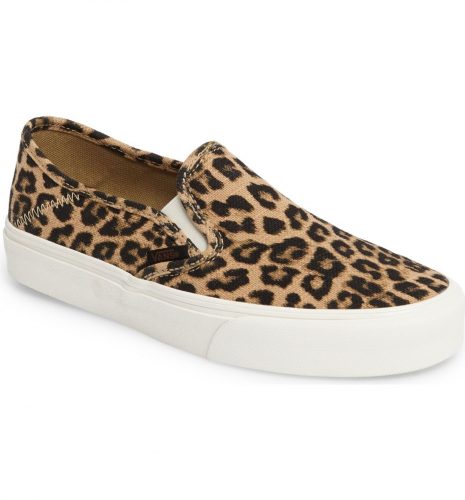 Stop it. Leopard print vans? Sign me up. I cannot even tell you how comfortable my Vans are. There is a reason all the skateboarders wore them in the 80s. And these leopard print are the best ever. It's a year round shoe.
9. cove embroidered swing dress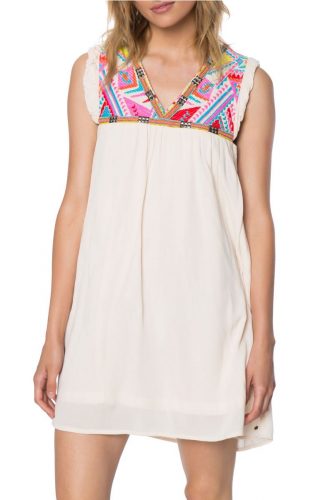 I'm a little worried about the length of this but think it could also be cute as a tunic top over skinny jeans if it's too short to be a dress for an average person.
10. espadrille platform sneakers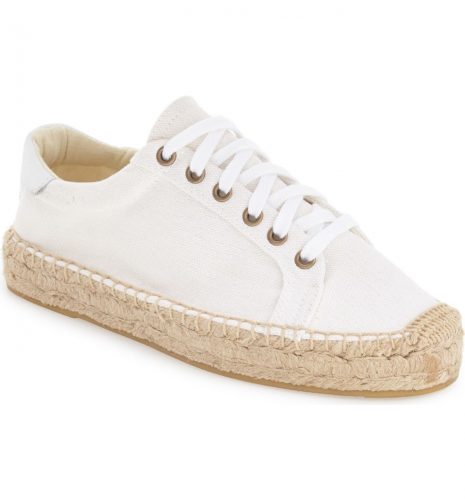 I'm seeing these espadrille sneakers everywhere right now and I think they are so cute with everything from shorts to dresses.
11. leya mock shirt with tied sleeve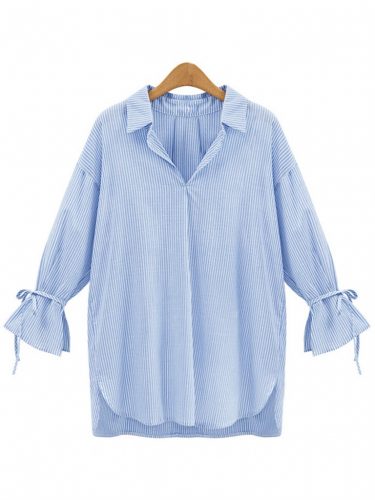 This top is great because it can be dressed up or down. I love the tied sleeve detail and like that it's a feminine top without being overly girly. I adore all the ruffles I'm seeing in various tops but it's a little too precious for me personally in real life.
12. tularosa wyatt embellished tunic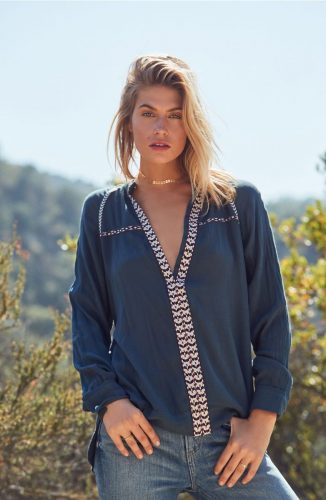 Now this is everything that is good in a top. I love the embellishment. I love the cut and I love the color.
It also comes in pink here if that's more your style.
That's it for today.
Have a good Friday!
Copyright secured by Digiprove © 2017