We have twelve and a half days of school left until summer. I know this because Caroline got in my car this afternoon, slammed the door shut and said, "I AM SO GLAD I ONLY HAVE TWELVE AND A HALF DAYS OF SCHOOL LEFT!" And I wanted to say, "AMEN TO THAT, SISTER!" because err'ybody be so tired of a routine right now.
Then she told me that she went to an informational meeting about running cross country at the high school next year because, yes, she will be in high school. (I DIE) And I found this so strange considering that her coach asked her about running the 400 in track this year and all she talked about was how she hated running long distances. I'm not sure that the term "cross country" has fully computed in her brain but I'll tell you what computed in my brain, the fact that cross country practice starts at 6:00 a.m. every morning. I hope she enjoys Ubering to practice. Needless to say, she quickly realized she hadn't thought it all through and maybe May isn't the month to tell your mom you might want to try something new.
I always say I can tell how close I am to being my best self by how many trips I make to the grocery store in a week. When I am on my A game, I usually go once a week. Maybe twice if I forget to get an ingredient I need for dinner or we run out of coffee while I'm not paying attention. So here's where I tell you I have been to the grocery store 164 times in the last six days. I have no meal plan. I have no list. I have no life plan. I'm just barely functioning as a grown up and just when I feel triumphant because I ran to the store to get paper towels and milk, I realize we are also out of toilet paper and orange juice. I could remedy this whole situation by making a comprehensive grocery list and a weekly meal plan but I have lost all of my ability to care. This is our house right now.
"What's for dinner?"
"You have two options. Whatever you can find or whatever you can get delivered."
I've got one more project I'm desperately trying to get finished before school gets out, laundry that never seems to end, a teenager who is always in need of a ride somewhere and two dogs that hold me hostage every afternoon until I load them in the car and take them somewhere. My plate is full.
But in an attempt to catch up here and continue this almost eleven year old tradition of documenting my life here, I'm going to basically post some pictures along with what they represent so that I can look back someday and say, "Oh! Look what we were doing in the spring of 2017!" It seems now like I'd never forget it, but I wouldn't remember the Spring Break in 2008 when our only entertainment was going to Target every single day and eating popcorn while we walked around the store if I hadn't written it down and wouldn't it be sad now if I hadn't documented that?
(It actually wouldn't be that sad because using Target as a form of entertainment is actually more sad.)
So two weeks ago, I had a film crew at my house filming some stuff for the new book. You'll be seeing more that soon, but in the meantime please know that my friends and family were very good sports. This is really beyond what P signed on for when we got married.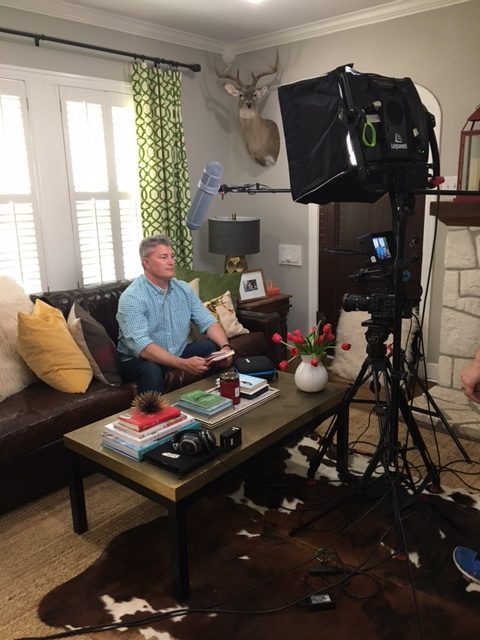 And then later that night Caroline was inducted into the National Junior Honor Society.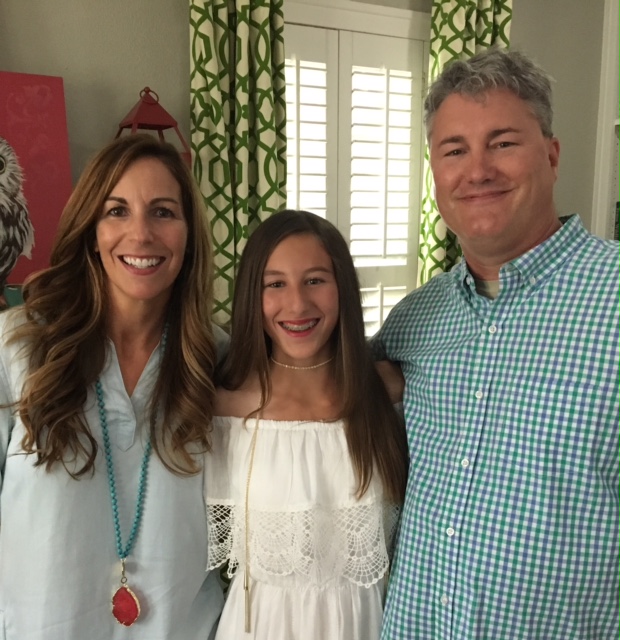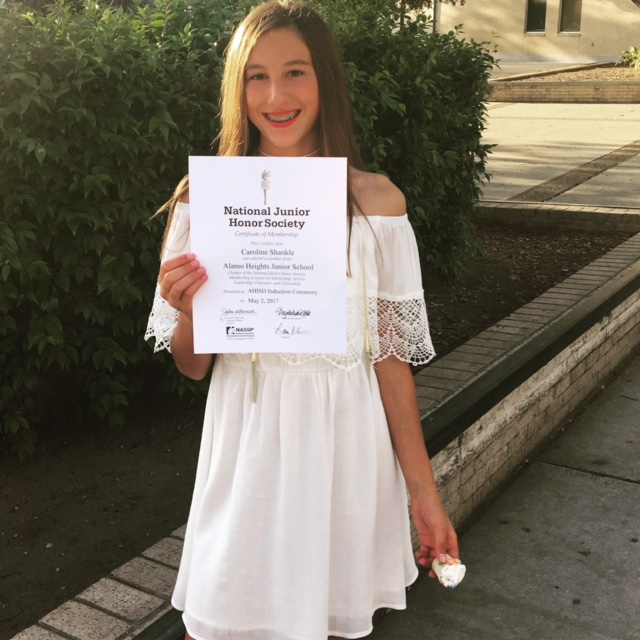 We had another full day of filming at the house the next day. I had spent days making sure everything in the house was in the right place and then they basically rearranged everything to get the background they wanted. But I got to start the day getting my hair and makeup done which made me look significantly better than I do on any given day. And by significantly better, I mean I didn't look like a crypt keeper at 8:00 a.m. which is my normal look.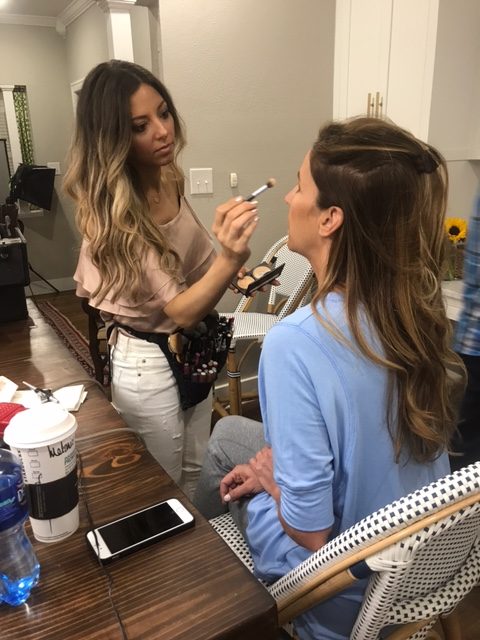 She basically airbrushed my entire face, including eyeshadow and everything. I can't even tell you how long it took me to get it all off at the end of the day. I kept thinking about Dolly Parton in Steel Magnolias saying, "There is no such thing as natural beauty".
We had some friends over that Saturday night and apparently I took zero pictures to document the occasion, but we had a good time. And then it was kind of like a long weekend because Caroline didn't have to be at school until 1:15 on Monday and Tuesday due to testing so she requested a trip to IHOP because she is super fancy.
She ate all of her breakfast and half of mine in about five minutes. And then she was another two inches taller before we left the restaurant, plus she was hungry again an hour later. Thirteen years old is an awesome age for your metabolism.
On Wednesday they had the athletic banquet at her school and so she put on her second dress in two weeks which never fails to thrill me to no end. And she even let me curl her hair.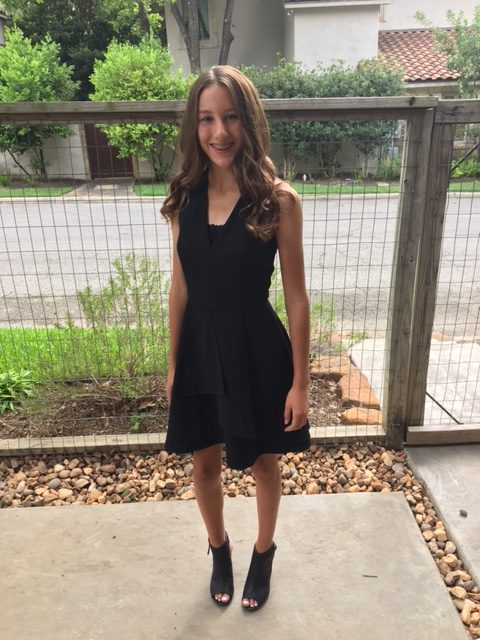 She won the Mighty Mule award for soccer and we were so happy for her because she worked so hard all season long. It was fun to see her hard work pay off because I didn't have to give her my speech about how hard work is its own reward. Although I'm sure I'll have to give it at some point in the next twelve and a half days as we try to finish out this school year.
Maybe to my own self.
Have a good Tuesday.
Copyright secured by Digiprove © 2017