Well Aunt Camp is over.
Gulley, Caroline and I left yesterday morning with the intent to meet Jen at the Chick-Fil-A in Temple. But she texted about an hour into our trip to let us know I-35 was completely shut down coming from Dallas (which if you recall is what happened to Gulley and me about two weeks ago) and it was going to take her much longer than she'd planned. So we ended up meeting at the Chick-Fil-A in Waco instead. And we agreed that we didn't know if we were happy or sad for Waco that their Chick-Fil-A appears to be the hottest ticket in town on a Thursday at lunchtime.
Also, I will have you know we didn't actually eat at Chick-Fil-A because as much as I love it, I am completely chickened out right now.
Anyway, we hugged Jen and hugged Lincoln goodbye and he called me Aunt Marshmallow and told Gulley he was going to tell his mom some things about her and they weren't good. But we're pretty sure he wasn't serious because he also told us he LOVED Aunt Camp and was going to miss us and those kids.
And Gulley and the boys came over this evening and we had closing ceremonies and drank a lovely bottle of rose' (Not the kids, just Gulley and me. They prefer a cabernet.) and agreed we felt sad he was gone. We truly loved having him with us.
I'll spare you any more sap.
Here are some cute things I've found this week and ALERT! Anthropologie is having their HUGE summer sale right now. So if you've had your eye on something, now may be your lucky day.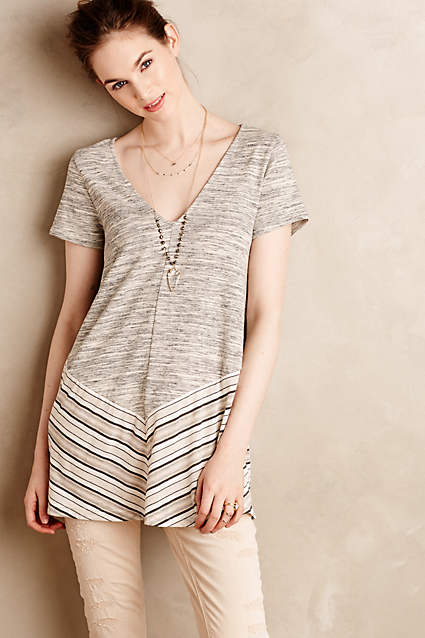 This comes in a green color too, but I'm really drawn to this for some reason. And it would work year round here. It's on sale for $29.95.
2. printset tee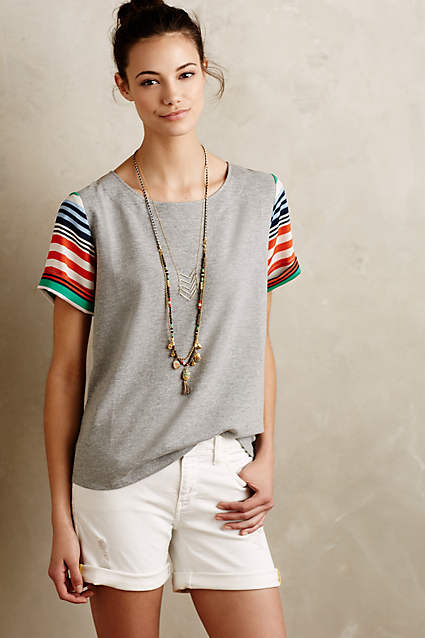 This also comes in a blue and white, but I really like the gray with the colorful striped sleeves. It's on sale for $39.95.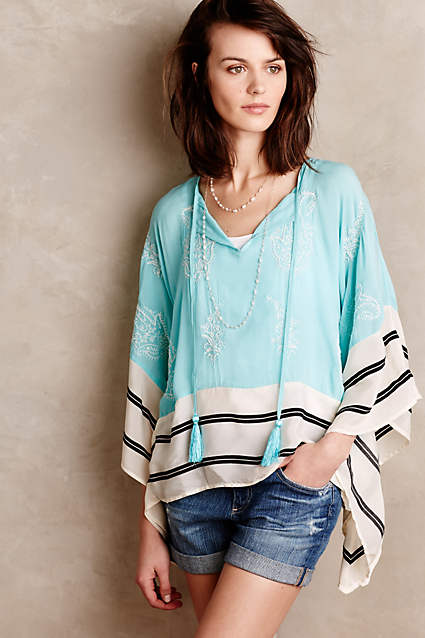 This comes in a gold color as well, but I LOVE this aqua for summer. It would look so great with white jeans and I've actually tried it on in the store. It's kind of short but looks great with a longer tank under it to give you more coverage.
It's on sale for $69.95.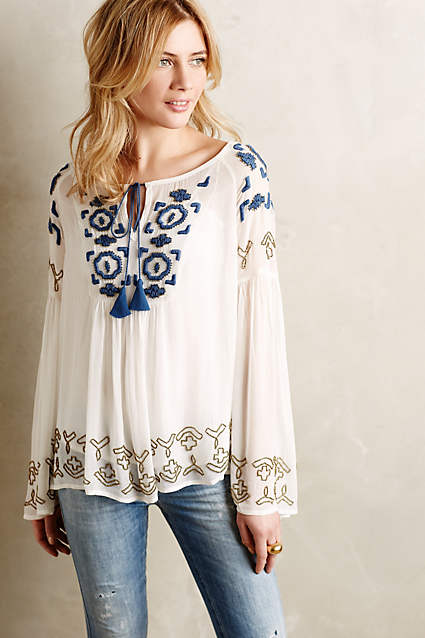 Now this. I came so close to buying this at full price about two months ago because it is GORGEOUS. But I decided it felt too delicate and I can't really have nice things because I ruin them. So I declined.
However, it clearly left an impression because it was the first thing I looked for when I saw that Anthro is having a big sale. This is now $79.95 which is significantly less than what it was originally and may convince me to throw caution to the wind and just get it already.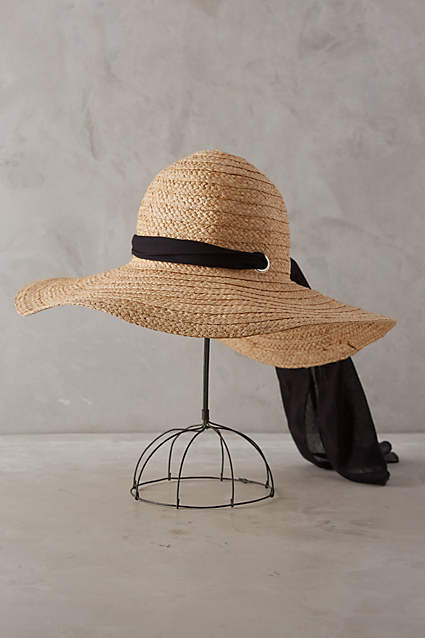 I told P this week that I need a better hat for the pool. I'm trying to go with a baseball cap because I enjoy peripheral vision, but it lacks the coverage I need. I love this one and it's on sale for $49.95.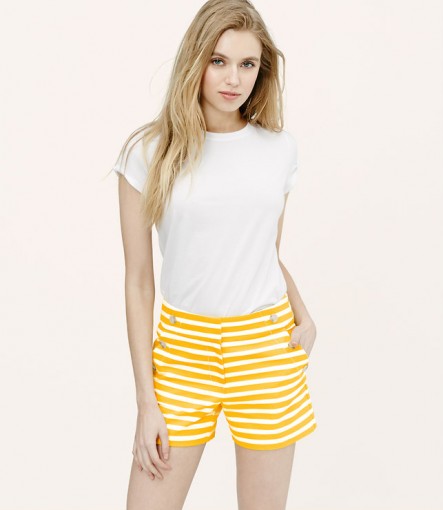 How cute would these shorts look with a denim shirt? Or a tank with a denim jacket over it? They are 40% off with no code needed.
And they also have these abstract riviera shorts if you want something besides a yellow stripe.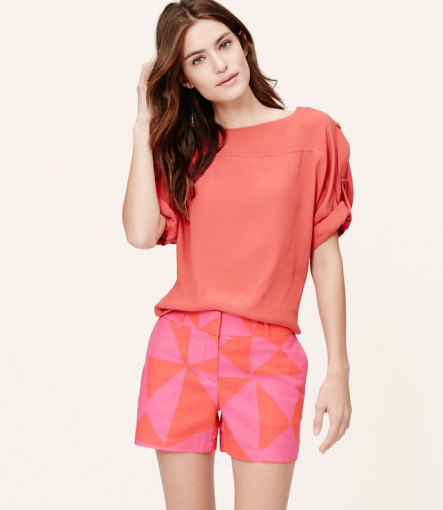 7. love stitch tie dye scarf maxi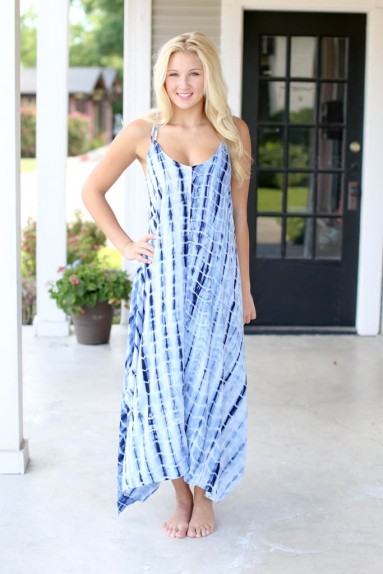 After I shared my tragic jumpsuit photo last week, someone emailed me the link to this tie-dye dress. And it's just exactly what I was looking for. It's rayon instead of cotton but I can make that work.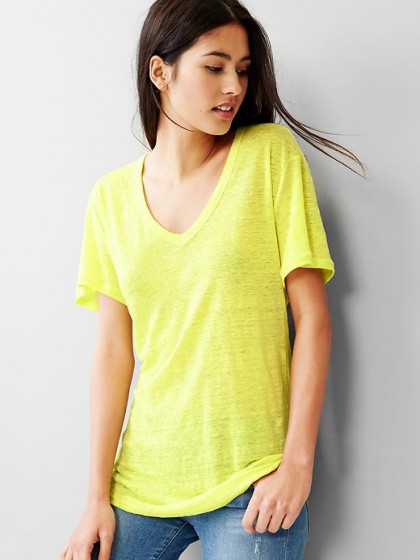 I know I've featured this before but I maintain it is the perfect summer t-shirt. And would look great with those shorts featured above because it's a great length. All full-priced items at Gap are now 40% off with code SAVE at checkout.
9. pam breeze-ly tunic in navy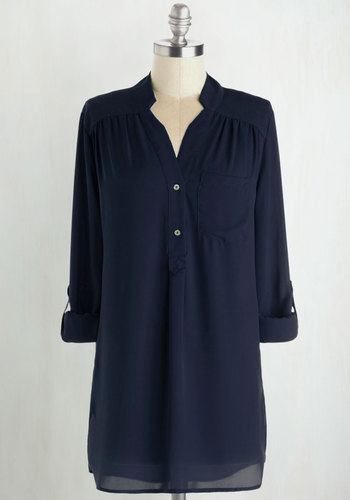 I love tunics like this because they go with everything and are so easy to just throw on and look pulled together.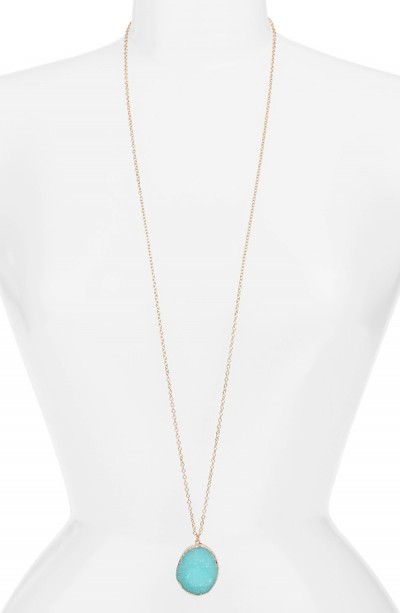 How great is this necklace? You know what makes it better? The fact that it's just $9.95 and can give a pop of color to all your summer outfits.
That's it for today.
Happy Father's Day to all the dads out there who are most likely never going to read this because they don't care about Fashion Friday. Except for my dad who reads every day no matter what and that's one of the many reasons he's so great.