It has officially reached the stage of hot here in South Texas where the plants in the pots on my front porch have died and I'm not even going to go through the motions of replacing them. Why should more poor plants have to suffer due to my negligence and inability to remember to turn on a garden hose?
Gulley, Caroline and I drove home from Dallas on Friday morning. It took us about six and a half hours to make what is normally a four hour drive, thanks to all manner of traffic and freeway shutdowns. I've decided the stretch of I-35 between Austin and Dallas is a special kind of automotive hell.
We spent the rest of the weekend doing not much of anything unless you count sitting around in your pajamas an activity. Which I totally do. Then we had church on Sunday and P and Caroline left to go fishing for the night and I enjoyed some much needed alone time which I spent catching up on various Real Housewives on Bravo, watching the movie Creed, and finishing the book I've been reading called Mrs. Kennedy and Me by Clint Hill. Clearly I am a woman with some diversified interests.
Anyway, I thought I'd answer a couple of questions that have come up over the last few days. Feel free to leave any additional questions in the comments and I'll answer them at some point since there doesn't seem to much going on right now.
1. How is Jen doing?
I can't tell you how much all of your prayers and thoughts about Jen have meant to her. And to me. Jen is in the hospital right now and she is a very sick girl. I would so appreciate your prayers that her pain and nausea stay in check as the doctors continue to figure out the next course of action.
2. How do we talk to Caroline about the things going on in the world right now?
Honestly? We are honest with her. Caroline will be thirteen in less than a month and P and I have always been pretty straightforward with her when it comes to current events. She sat in the hotel room in Dallas with Gulley and me and we all watched the coverage of the shooting Dallas and I explained about the men who had been shot in Baton Rouge and Minnesota. It's all the reality of the world she is growing up in.
There was a time when she was younger that we shielded her from some of the worst, but the truth is we live in a broken world full of hard things and we want her to be equipped to handle it and, hopefully, be a light that shines in the midst of so much darkness.
We reference John 16:33 a lot. "In this world you will have trouble, but take heart! I have overcome the world." It doesn't always make things easier, but it does remind us that God never promised we wouldn't have trouble, but that He wins in the end.
3. Why do Caroline and Perry wear long sleeves and long pants when they fish? Aren't they hot?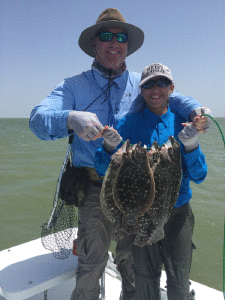 This is a pic from yesterday. It was a big day for catching flounder and we're making ceviche for dinner tomorrow night.
As for the clothing, it's actually cooler to wear those fishing shirts and pants than shorts and a t-shirt. Everything is super lightweight, dries quickly, and keeps the sun from beating down on you. The thing P always has around his neck is called a buff. It's like a bandana but made of breathable material so it stays cool while protecting him from the sun. He's had several basal cell carcinomas cut off over the years from childhood sun damage (Thanks for nothing, 1970's and your non-awareness of harmful rays!) and so he is diligent about protecting his skin from further damage and keeping Caroline protected from getting burned.
4. Does Piper regret that she looks like she has an underbite in the following picture?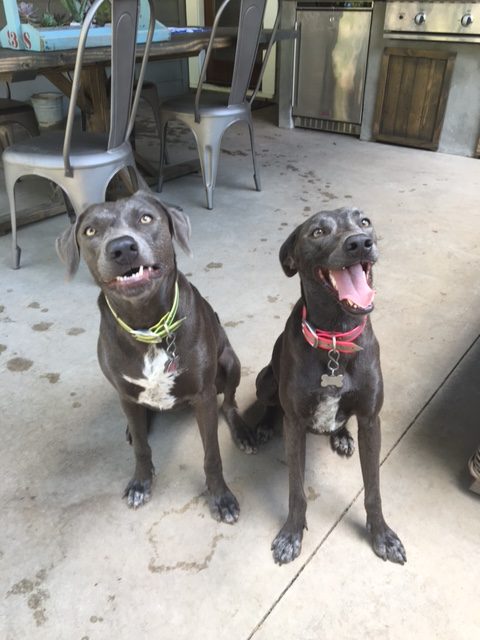 That wasn't an actual question that anyone asked, but the answer is yes. A girl can't be photogenic all the time.
Have a good Tuesday!
Copyright secured by Digiprove © 2016