I need to confess that I just spent the last hour watching an episode of The A-Team with P. And, no, there isn't a new version of The A-Team that you're missing. This was straight up early 1980's A-Team with Mr. T. I started watching it just to mock it and then I actually got caught up in the plot line and totally fascinated by the fact that P remembered the entire story line, including Howling Mad Dog Murdoch yelling, "I NEED SOME TRASH BAGS! I NEED SOME TRASH BAGS!" Meanwhile, I can't remember what I had for lunch today.
But I did think of a few thing I wanted to share with you that have made my week and/or month a little better.
1. What I've watched over and over again this week
Snoop Dogg narrating 'Planet Earth' is what this world needs.

Posted by Pigeons and Planes on Thursday, January 14, 2016
I saw this on Facebook and can't quit watching. We now quote this at our house and it's one of my favorite things ever. I only wish Snoop Dog could narrate my entire day.
2. Best mascara I've tried in the last month
L'oreal Voluminous Butterfly Intenza
Several people recommended this so I picked some up at HEB a couple of weeks ago and I have to say that I'm a fan. The brush is really unique and gives coverage without clumps. I don't know that I'll ever pledge my allegiance to just one mascara, but this one is pretty good and the price is right.
3. Song I can't quit listening to
This isn't a new song, but I've fallen in love with it all over again this past week.
4. Book I'm reading right now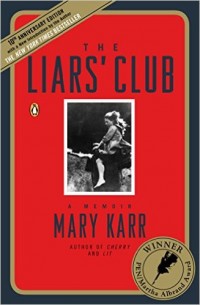 The Liars'Club: A Memoir by Mary Karr
So many people have told me I need to read Mary Karr's books and then I forget about it until the next time someone mentions her. I finally picked up The Liars Club this past weekend and am enjoying it so far.
I also want to read The Art of Memoir by Mary Karr because I always find inspiration reading how great writers find their words and put them on paper.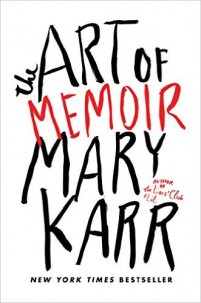 5. App I'm a little obsessed with
Gulley calls me every morning about 8:20 and we talk while she drives to work. Last week she mentioned she'd discovered a puzzle app and had spent the evening before doing various puzzles on her iPad. I decided that sounded appealing because sometimes I just need something a little bit mindless to shut my brain off and now I'm hooked.
So, really, between puzzles and Snoop Dog narrating nature videos, life is practically complete.
Copyright secured by Digiprove © 2016