Gulley and I got home from College Station at about 7:00 p.m. on Friday night and I have spent most of the time since then doing shockingly little. The original plan was that Caroline would be playing in a soccer tournament all weekend long, but the tournament got cancelled due to rain which meant that we had exactly zero plans for the weekend.
So we watched Guardians of the Galaxy on Friday night and then slept in on Saturday morning. Eventually I got out to run a few errands because P needed another pair of jeans and we'd decided to cook out on Saturday night which meant I had to run to the grocery store to pick up a few things. And here's where I need to express my sadness over this whole Blue Bell ice cream situation. I spend a lot of time these days in the ice cream section trying to figure out what ice cream to buy since Blue Bell is temporarily unavailable and all others are inferior.
Now I'm just waiting to watch the series finale of Mad Men (Fare thee well, Don Draper. I hope you make better choices in the finale than you've made throughout the entirety of the show.) and I was just looking around on Pinterest and saw this.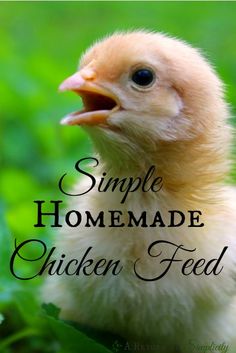 I thought it read, "Simple Homemade Chicken Fried" and was about to click on it to check out the recipe for a simple Chicken Fried Steak when I realized what it says is, "Simple Chicken Feed". And, clearly, I am dead inside because the picture of a baby chicken didn't cause me not to think about frying it up in a pan. With cream gravy on the side.
But none of that is really the point of this post. Not that this post has a point per se because I believe points are sometimes overrated. Much like baby chickens.
So after I spoke at Texas A&M on Friday, someone gave me one of the best gifts I've ever been given afterwards. One of the things Gulley and I say to each other when one of us doesn't seem very excited about something is "GET EXCITED, COACH FRAN!". This is a callback to the days when Coach Fran was the Aggie football coach and never displayed an ounce of emotion no matter what was going on during the game. It drove us crazy. So you can imagine my delight when I pulled this treasure out of a gift bag.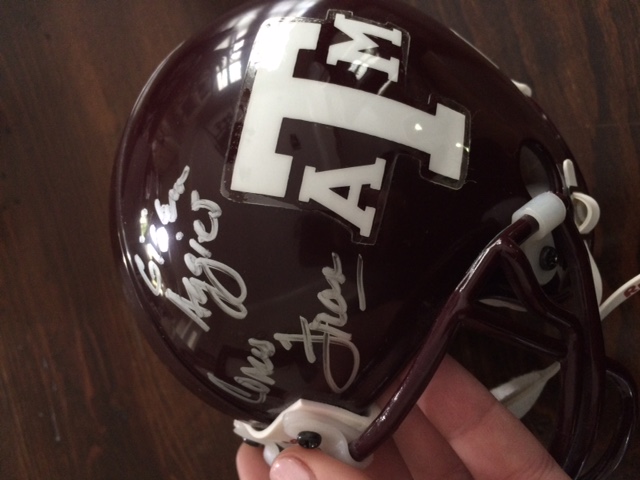 It's a mini-football helmet signed by Coach Fran. I will treasure it always.
On a similar note, a couple of days ago someone left me a message on my Facebook page and included this picture of a list she'd added in the back of her copy of Nobody's Cuter Than You.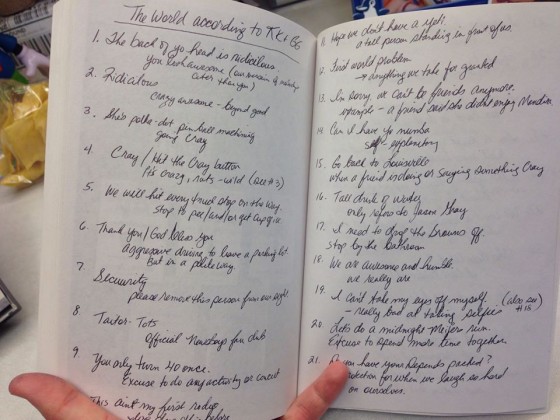 If you haven't read the book yet, there's an appendix at the end that includes various things like "How to Take a Road Trip", "Ten Characteristics of a Best Friend" and "The World According to Mel & Gulley", which is what this reader's list was patterned after.
I loved reading it so much that I wondered if any of you had a similar list or at least one or two sayings that you and your best friends say to each other. And how fun would it be to add your own list like this in the back of the book and give it to a friend?
But, first, I would adore it if you'd share a saying or expression you use in the comments. There are no prizes or anything, just my love of being in other people's minds.
And in case you still need a copy of the book, you can find it here on Amazon and here at Barnes & Noble. Or, as always, in your local Walmart or neighborhood book store.
Copyright secured by Digiprove © 2015