Today is either going to be a high or a low depending on your current outlook and station in life. I realize we are living in times that are fraught with controversy and I certainly don't mean to cause anymore strife amongst us, but sometimes you just have to go out on a limb and talk about what really matters.
And, today, that is the return of sweatpants.
Oh sure, they are calling them "joggers" to placate those of us who have experienced sweatpants before. But make no mistake, these are straight up, elastic-at-the-ankles sweatpants. Sweats. Stretchy pants in the vein of Nacho Libre.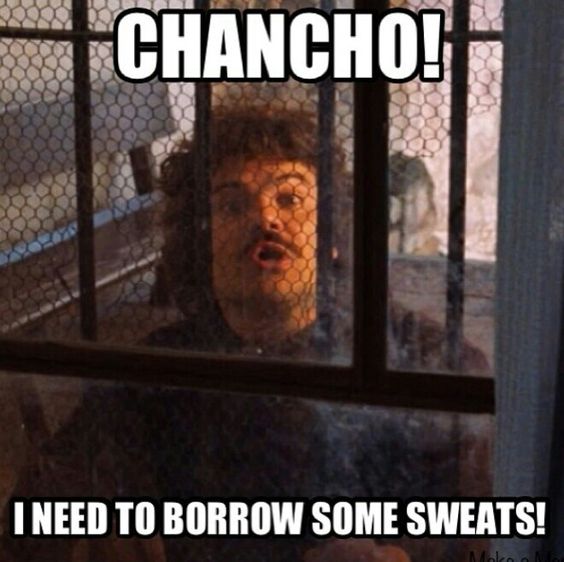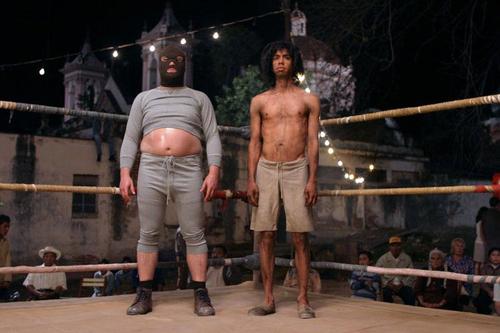 The first pair of sweatpants I ever loved were from my junior high days. They were royal blue with Bammel Patriots written on them in red and I wore them constantly, even after we moved to Beaumont and I no longer attended Bammel Middle School. Eventually, I moved on to other pairs. I remember a blue pair with a bear on them that I wore to school far more often than was probably socially acceptable and then a pair of gray sweats that were part of the workout uniform for the high school dance team that came with a matching hoodie.
My freshman year at Texas A&M, I treated myself to a pair of maroon sweats with "AGGIES" written down the leg and really believed that I was living my best life. But at some point in my college tenure, the cotton sweatpant fell out of favor and was traded in for the more elegant and sophisticated "wind suit".
Let me present Exhibit A.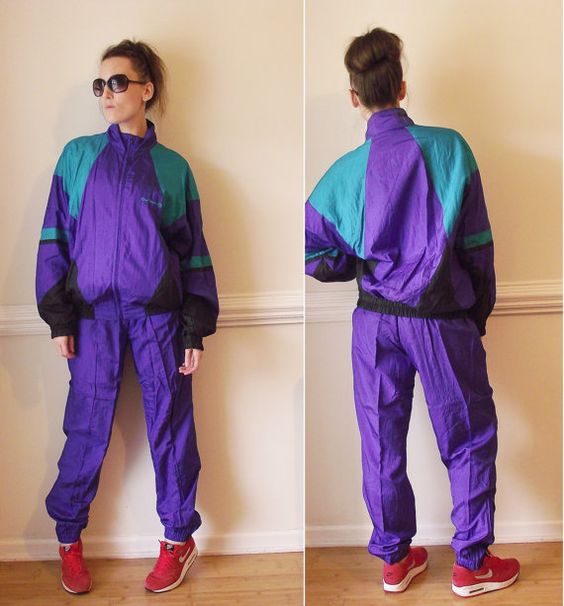 In the interest of full disclosure, I think I wished for that exact wind suit for Christmas 1992. I did not receive that exact wind suit and I'll let you be the judge of whether that was a good thing or a bad thing when I tell you I received an all white one instead with yellow, black and red trim. Why hello there, Michelin Man, you are looking awfully sporty on your way to Geology 201.
I don't recall that the wind suit phenomenon last for very long (Shocking, I know.) but I do remember transitioning to some sort of wide-legged drawstring gray cotton pants in the late 90s before J.Lo and Juicy Couture brought us the wonder that was the velour tracksuit in the early 2000s.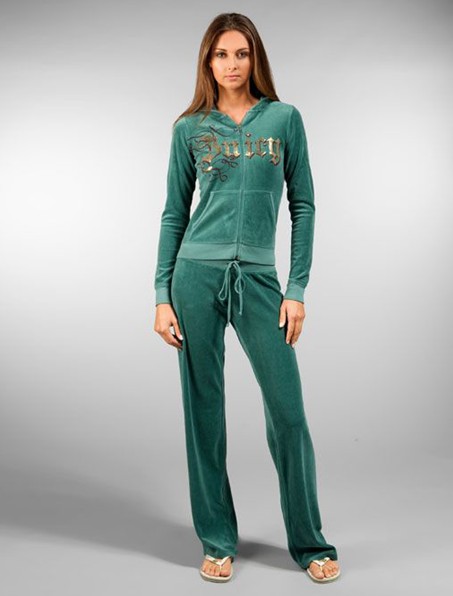 Don't be fooled by the velour that I got, I'm still, I'm still Jenny from the block. Or a middle-aged woman who probably shouldn't have "JUICY" written across my rear end.
But there were soon multitudes of versions of the velour tracksuit and I embraced it because it was like pajamas you could wear to the grocery store. And then the velour began to go away and we were left with the standard black yoga pant. Practical, comfortable and generally acceptable in polite society. I wore yoga pants with abandon.
However, at some point in the last couple of years, the yoga pant seemed to transition into workout leggings/tights. This is all good and fine, except workout leggings and tights aren't necessarily as comfortable or forgiving as yoga pants and all of the aforementioned predecessors. Don't get me wrong, they are great for working out and are even perfect for Saturday morning soccer games or trips to the grocery store. But they are a little restrictive when you just want a comfy option to watch college football and eat chips and queso.
In fact, Gulley and I had this exact discussion about a week ago. I'd gone over to her house to watch the Aggie game and wore a pair of loose fit, flare jeans with flip-flops and an Aggie t-shirt. She liked my jeans but I told her I really wanted a more comfortable option, but the jeans were the best I could do. And we both agreed that what we really needed was a sweatpants option…something that offered the comfort of an elastic waistband yet without the judgement that comes when you wear actual pajama pants in public.
Why did we ever decide we were too good for some fleecy cotton with elastic at the ankles? As we continued our discussion, I told Gulley that I didn't want us to get our hopes up, but I had seen signs that sweatpants were making a legitimate comeback. However, we will need to call them joggers. Because in the words of Jerry Seinfeld, "You know the message you're sending out to the world with sweatpants? You're telling the world, 'I give up. I can't compete in normal society."
I'll tell you what sweatpants need, to hire the same P.R. person that kale hired a few years ago.
As I continued to think about sweatpants over the next few days (Because what else is there to think about? We all need a distraction. How else do you explain the current fascination with Ken Bone?) I realized I've actually been on the path to return to my first loungewear love for a while.
It all began two years ago when I first bought a pair of these gap soft cotton print leggings.
I intended for them to serve only as pajama pants, but I will admit they have made a few trips out of my home. However, I kept them confined to the inside of my car when I drove Caroline to school. Mainly because P said, "You're wearing your PAJAMAS out of the house?" Don't hate the player, hate the game.
Then last spring I purchased these nike gym vintage capris from Nordstrom.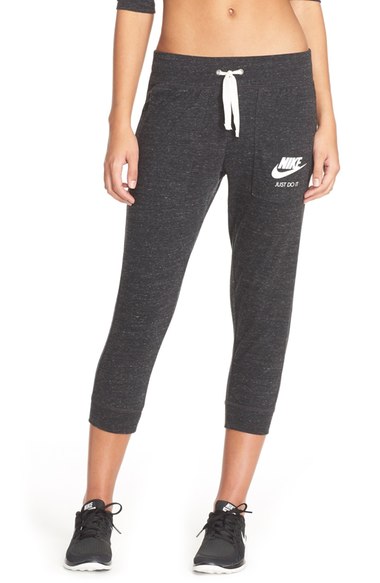 Mine are actually blue and I do wear them when I take the dogs to the park or take Caroline to soccer practice. They have been the perfect thing to throw on this summer while the weather is hot because they are just thin cotton with no lining.
And then I walked in Gap about a month ago and spied the gap cozy skinny joggers.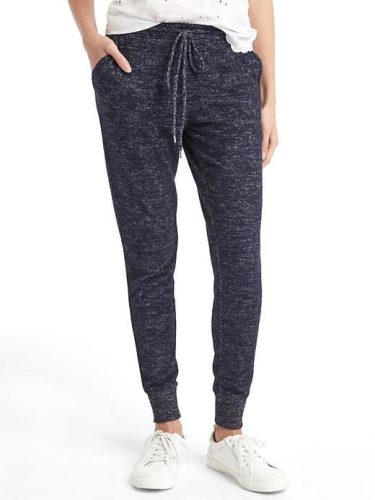 I tried them on and discovered they were both cozy and skinny. They fit a little more snug than ye sweatpants of yore, but are really cute. I held off on buying them that day because I didn't want to pay full price for them and wasn't sure if this was actually going to be a socially acceptable garment. I have since ordered them when Gap offered a 40% off coupon and am waiting on them to arrive.
(FYI, Gap is currently offering 40% off everything with the code STYLE at checkout)
While I was debating ordering the Gap cozy skinny "joggers", I asked people on Twitter if it was good idea to order sweatpants and was met with a resounding yes. One person even said that sweatpants are like a hug for your leg and I think we could all use a good hug right now.
And so, emboldened from the Twitter, I also ordered these nike rally tight pants.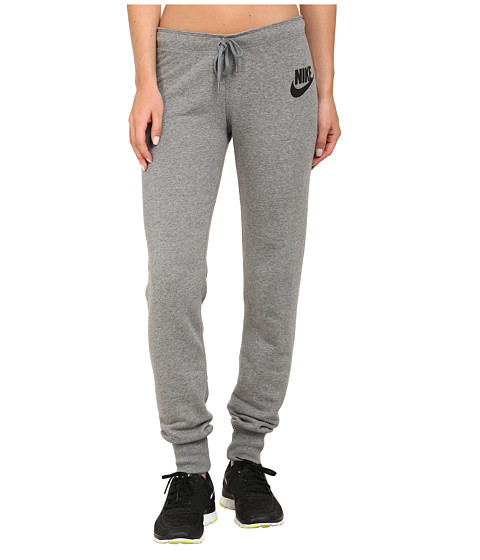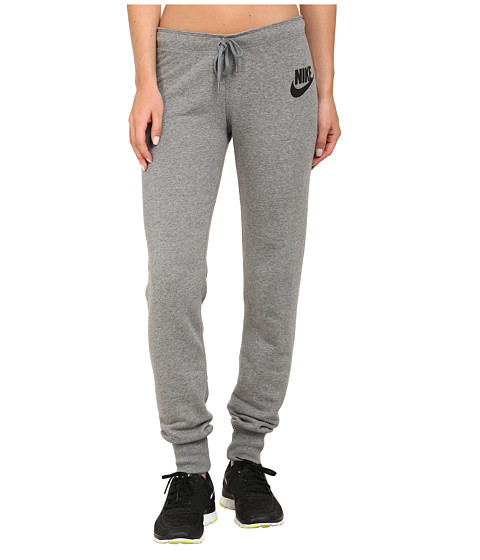 I received them today and they are just like the sweatpants I remember from my youth. They do run a little small so you may want to order a size up if you want them on the looser side. But I adore them if for no other reason than I can say, "I'm the only girl in town with tight pants. I've got my tight pants, I've got my tight pants on."
Someone on Twitter also mentioned how much she loved her camo joggers which led me down a Google trail that ended up at these ily couture camo joggers.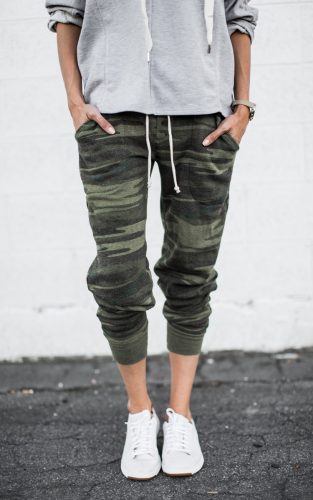 And if you enjoy the camo but want a less expensive option. I found these eco fleece jogger pant on Amazon for half the price.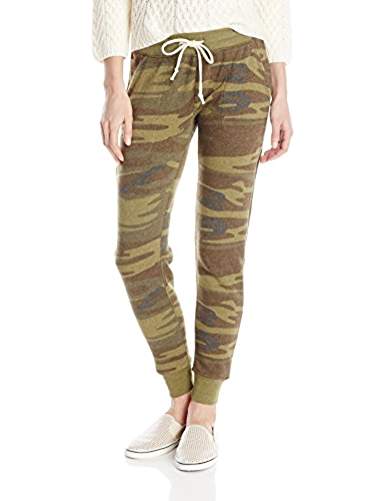 I also really like these nike jogger sweatpants that come in black or gray.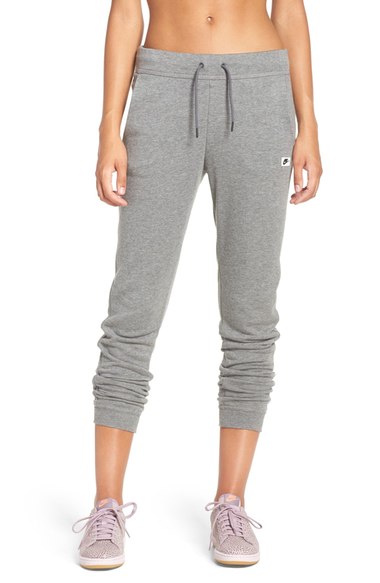 I mean they're no wind suit but they'll do.
And before you judge me and my return to the sweatpants of my youth, I'd just ask you to consider how perfect they'll be this winter as you curl up by the fire and watch seventeen hours of Netflix in a row.
Copyright secured by Digiprove © 2016