The answer to that is no. Not yet. But we're officially one week ago and I am so ready for a little break in the schedule.
Anyway, it's late here and I'm ready for bed.
So here are some cute things I found this week: (Just FYI, it's Fall clearance sale time at Nordstrom, plus they're price matching so there are some really cute things to be found at discounted prices. Great for Christmas shopping for someone you love. Or yourself. But you should also love yourself and know that sometimes yourself might need some great boots that are on sale.)
1. free people viole bay v-neck tunic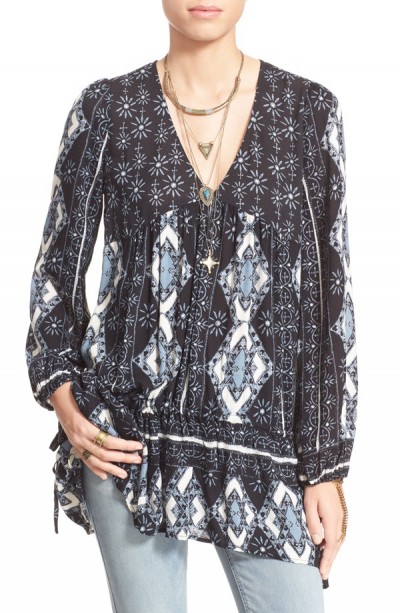 I have had my eye on this for a while and it's finally on sale. It also comes in an ivory color that is really pretty too and both would look so good with leggings and boots. It's on sale for $81.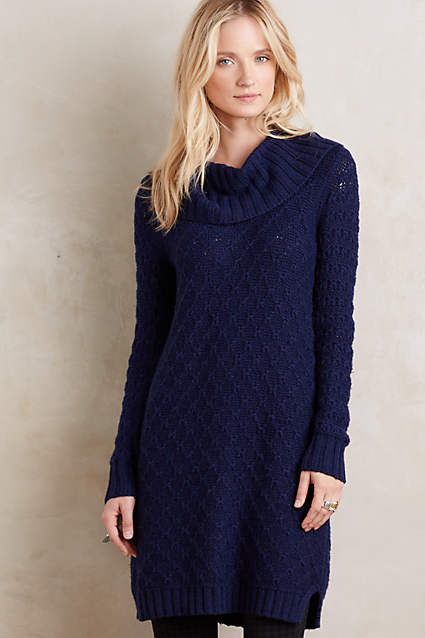 I love a sweater dress. One of my favorite outfits in high school was this kelly green sweater with a matching sweater skirt. I think I bought it at 5 7 & 9. I may have worn it with jelly shoes.
Anyway, this comes in a couple of different colors and has the best button detail down the back and I think it would look just great with tall boots. It's on sale for $99.95.
3. free people casablanca embellished tunic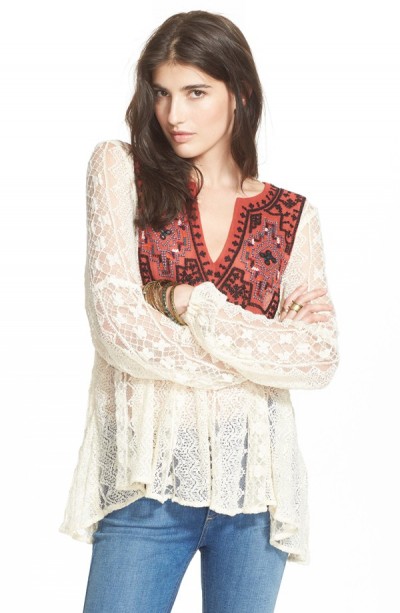 I've featured this before but now it's on sale for $76.80. I will not be getting this because I have banned myself from buying anything else that's lace or plaid.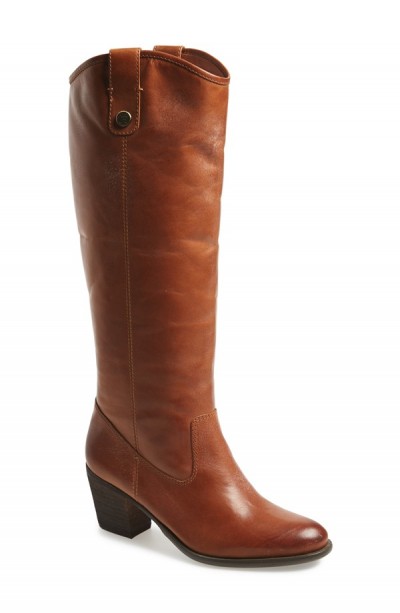 I saw these boots in person at Nordstrom and they are so much prettier in person. The color is perfection and they're on sale for $149.90. And even if you don't like these, you should check out all the great boots on sale at Nordstrom right now. There are tons of options and we're just barely into boot weather yet.
5. free people labyrinth color block poncho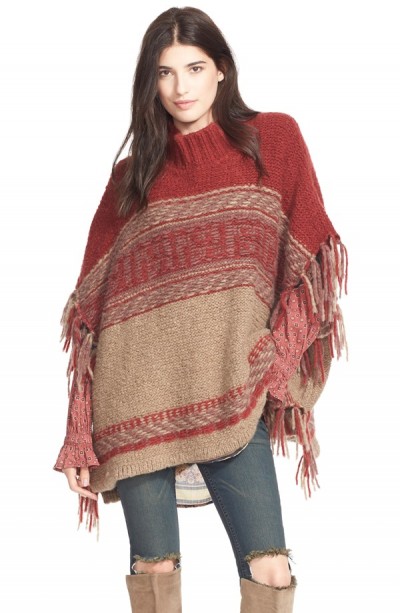 I also saw this at Nordstrom and you know I love a poncho. This one is really soft and warm and is on sale for $100.80.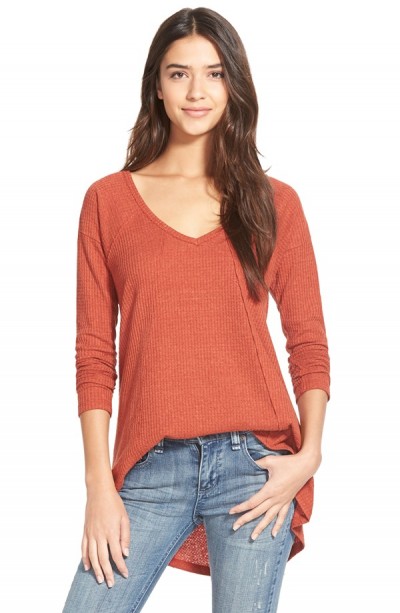 This comes in several different colors and it is so incredibly soft. I love the length because it's perfect to wear by itself with jeans or under your favorite jacket or sweater coat.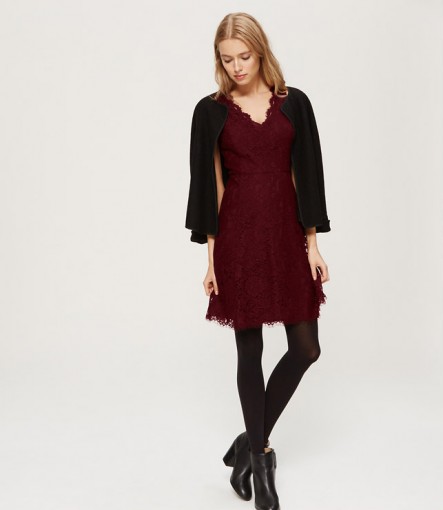 Loft is offering 40% off everything if you sign up to receive emails right now. I think this dress is so pretty and would be perfect for a holiday party. It also comes in black if you like to keep it a little more basic.
8. old navy long sleeve shift dress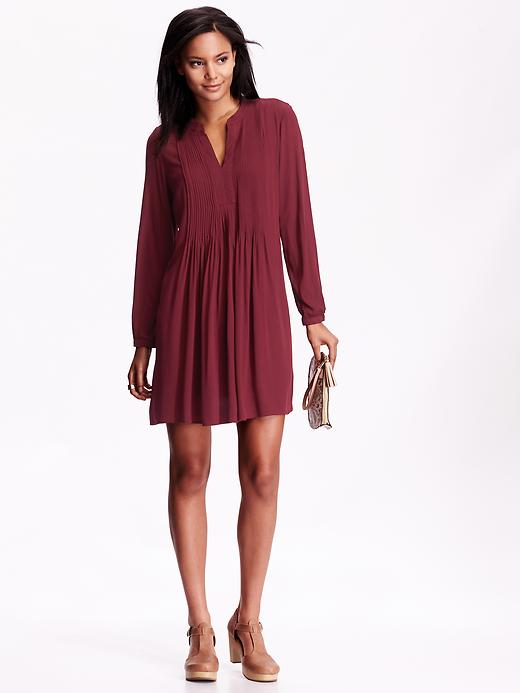 A friend of mine had this dress on with booties the other day and it was the cutest thing ever. And it was even better when she told me she bought it at Old Navy. This also comes in a teal blue and I can't tell you how cute it looks on.
9. old navy pin tuck back dress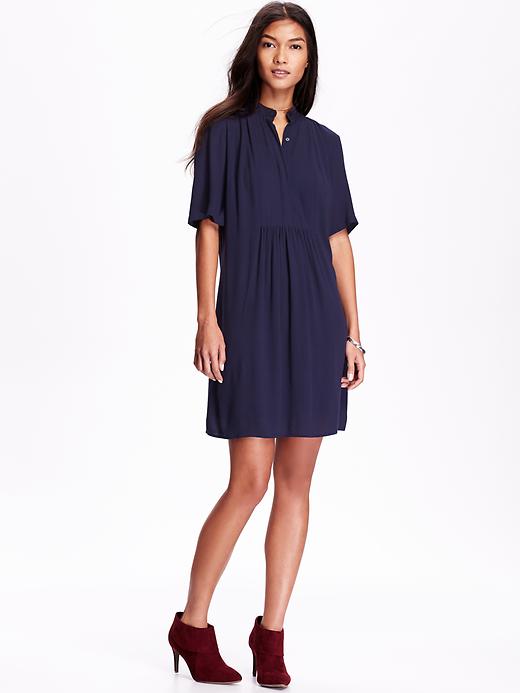 This is another great Old Navy option. It also comes in red.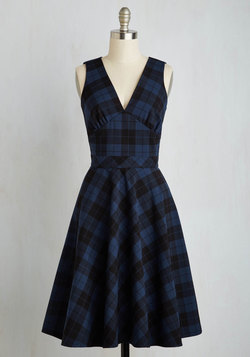 A plaid dress. Be still my heart. I really like this dress and I think it would be so cute around Christmas or really all year round.
That's it for today.
Have a great Friday.