Dear Caroline,
Today you are ten years old. You're officially in the double digits. These last ten years couldn't have traveled any faster had we been in a DeLorean going 88 miles an hour. It makes me want to cry just thinking about it.
You don't have grandparents that watch soap operas all day long, but my Me-Ma and Pa-Pa got me hooked from an early age. I have vivid memories of sitting on their living room floor and hearing Macdonald Carey say, "Like sands through the hour glass, so are the days of our lives" as the music swelled and I waited anxiously to see what shenanigans Stefano DiMera had up his sleeve. I never really understood what he meant by "sands through the hourglass" back then, but I know now.
Time is fragile. You can't catch it. You can't hold onto it. You can't make it go backwards. It slips right through your fingers and you're left wondering what happened to the last year or five years or ten years. You remember the high points and the low points, but it's the every day moments that get lost in the shuffle. I would give my right arm to have one more morning with you as a chubby two year old cuddled up next to me watching Sesame Street.
These days you're all arms and legs and angles. Your face has lost its little girl look and I can see your cheekbones and glimpses of the woman you're going to become. You are so beautiful you take my breath away. And your laugh? You have the best laugh in the world. If I could bottle that sound it might singlehandedly eradicate all the sadness in the world. No matter what is going on in my life, your laugh never ceases to make me laugh too.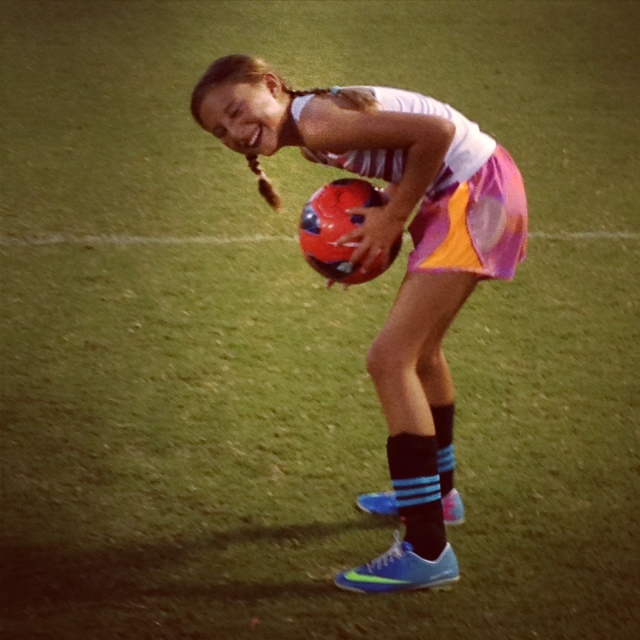 This has been the year that one of my deepest wishes for you has finally been fulfilled. You've become a reader. Actually, not just a reader, you've become a lover of books. You finally get what it means to get so caught up in a story that you can't put it down. And while this led to many school nights where you stayed up way too late, it's also thrilled me because I so relate to what it feels like to have to read "just one more chapter". Granted, your taste tends to lean more towards action and adventure than mine ever did, but I don't care if you never read Little House on the Prairie as long as you're reading something.
In fact, when Sparkly Green Earrings came out this past year, you informed me that you downloaded it on your Kindle and began to read it. I was surprised, but pleased. I guess I always knew you'd read it one day, but I didn't know that day would be so soon.
Every morning we'd laugh over something you'd read the night before, some little something you did when you were little. And then one night you met me in the bathroom with tears in your eyes. You said, "Mama, I was just reading the part about how you cried when I went off to Kindergarten and now I'm so sad I ever went to Kindergarten."
Well. I didn't see that coming.
I hugged you and replied, "But Kindergarten turned out to be awesome. Remember how much you loved it? And how great it was? I was just crying because it was new and different."
You thought about that for a minute before your words came out in a tearful jumble, "Yes, but that was when I was five and now that's almost been five years ago and I just feel like I'm growing up too fast and I don't ever want to leave you and Daddy."
Oh my heart.
That's when what I wanted to say, "Then don't ever leave. Just live with me forever and we'll hope we don't end up like Big and Little Edie in Grey Gardens."
But that isn't really an acceptable answer.
So instead I said, "But I love that you're growing up! It's so much fun to see the person you're becoming and God has big plans for you. And I know it's hard to believe right now but a day will come when you'll be ready to leave home and head out into the world."
I'll refer to it in my head as the day I'll spend eating a donut in the back of my closet while crying.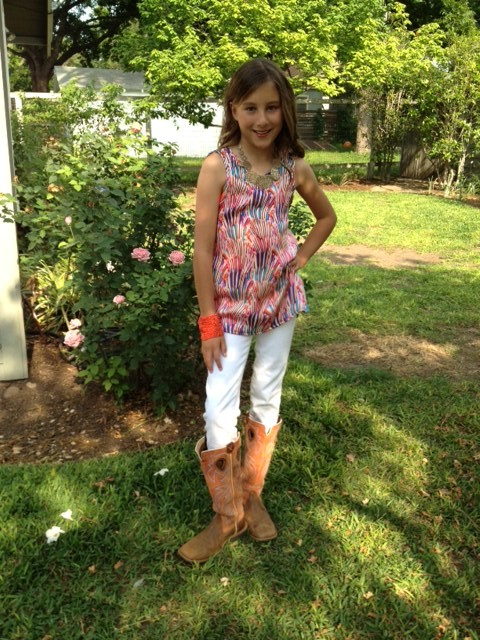 You wiped your tears and hugged me tight while I assured you that you will always be our little girl and there will never be a time that you can't come running home when you need a respite from the real world. And I mean it. Daddy and I will always be here cheering you on no matter where life takes you.
Because here's the thing. The world needs you. You are an amazing girl who embraces all that life has to offer and is never afraid to say exactly what's on your mind.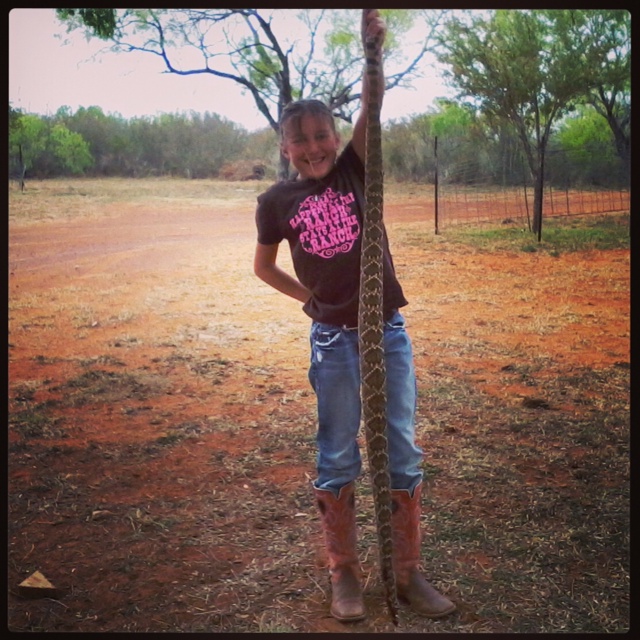 God created you with a plan and a purpose. I look at you and see a fearless girl who's ready to take on life. You're the perfect blend of sweet and stubborn, funny and tender, sarcastic and sensitive. You are more than I ever asked for or could ever have imagined. And I can't wait to see what the next year has in store for you.
Here's what I know for sure. You're going to be awesome at being ten.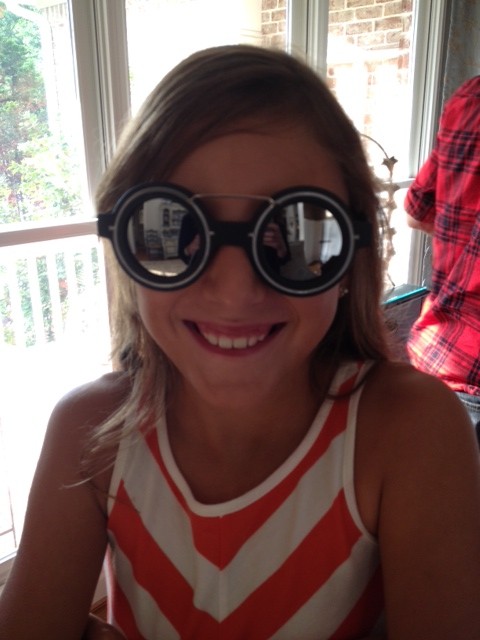 Daddy and I love you more than you'll ever know. These last ten years have been gift beyond comprehension. And of all the things I get to do in life, being your mom is at the top of the list.
Love,
Mama
The song is Stars by David Crowder