Well.
The last two days have been a whirlwind. But it has all been so fun and I've loved reading all the comments and emails and seeing pictures of the book in your sweet little hands. You have made it so great and I cannot even tell you how much I appreciate it.
I had a book signing on Tuesday night here in town and it was the best time. I'll write more about it next week, but I'll never get over how much I love my friends and family. And then afterwards I went out with several of my girlfriends and, long story short, I was drinking champagne and eating fried chicken at 11:00 p.m. on Tuesday night.
You know what isn't really great for a 40-something woman? Eating fried chicken and drinking champagne at 11:00 on a school night.
Especially when you come home to find your husband sitting on the couch in your living room with the front door wide open and every candle in the house lit because he's trying to eradicate the smell of the skunk that just sprayed your dumb elderly dog that decided chasing it was a good idea.
It was all very glamorous.
And so I woke up Wednesday morning smelling like a mixture of fried chicken, skunk and Volcano candle. Otherwise known as Eau de Junkyard.
One of my very favorite things during this whole process has been the series of pictures that Gulley and Debbi have taken and put on Instagram. They are priceless. And I would be remiss if I didn't share some of them. Please note the captions on each one because that's the best part.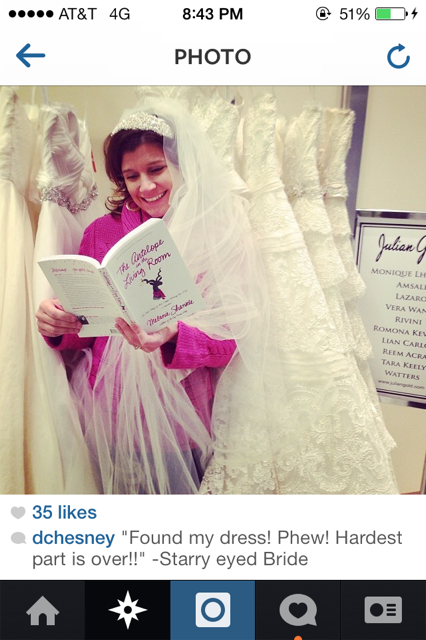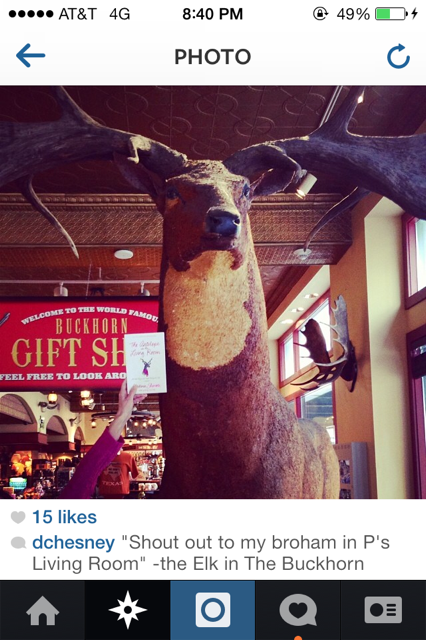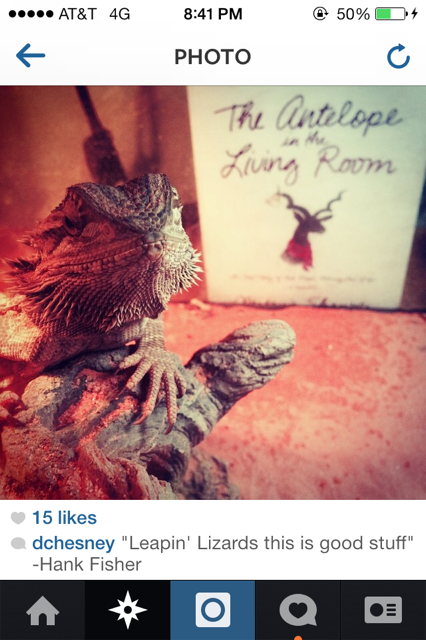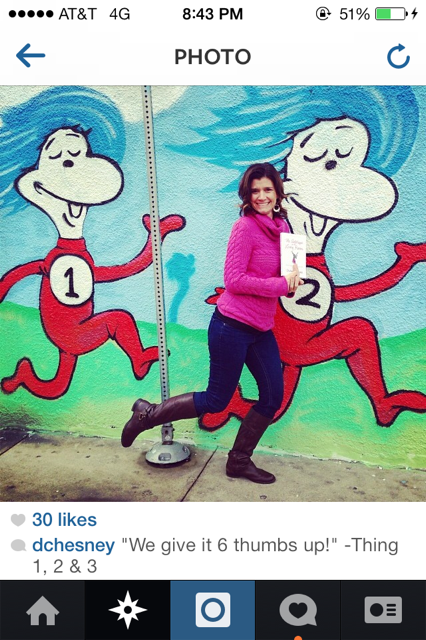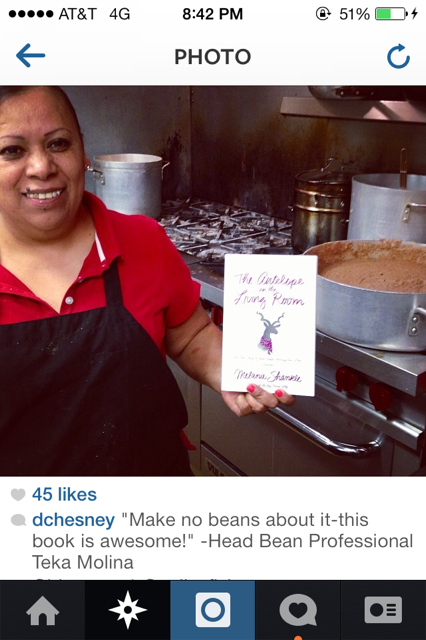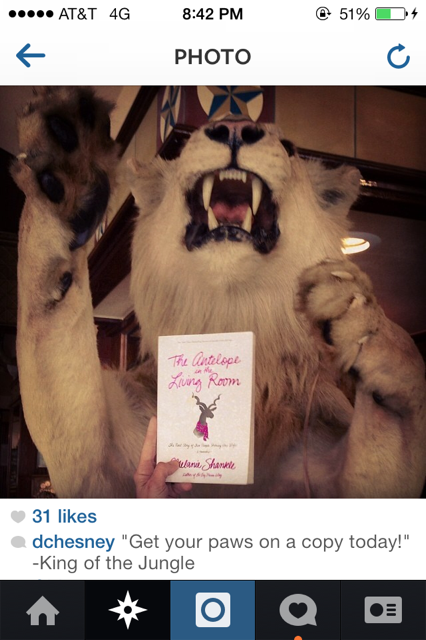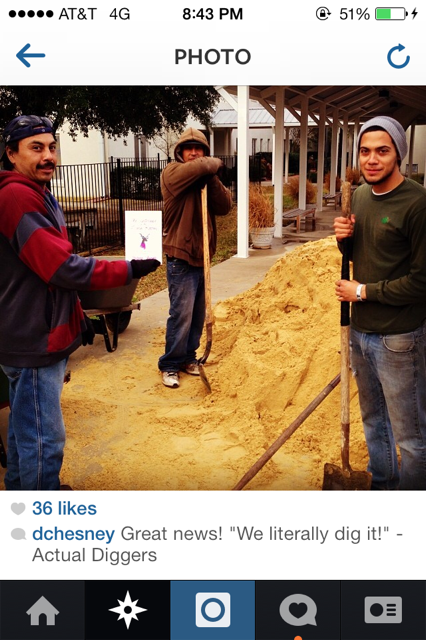 This was while they were in the med clinic because Gulley's youngest son Will got sick at school and they had to pick him up and take him to the doctor.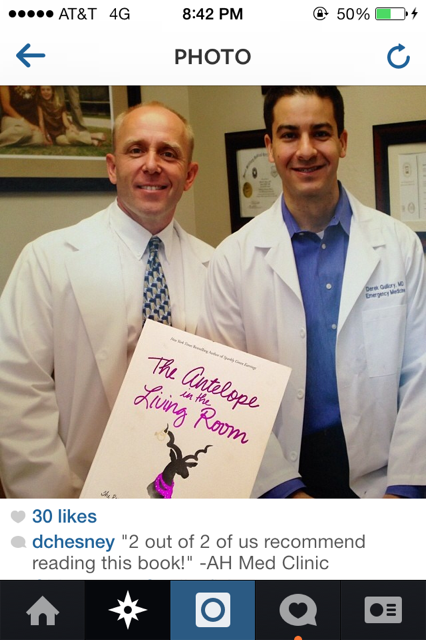 And this is when we realized the sign at Barnes and Noble was wrong.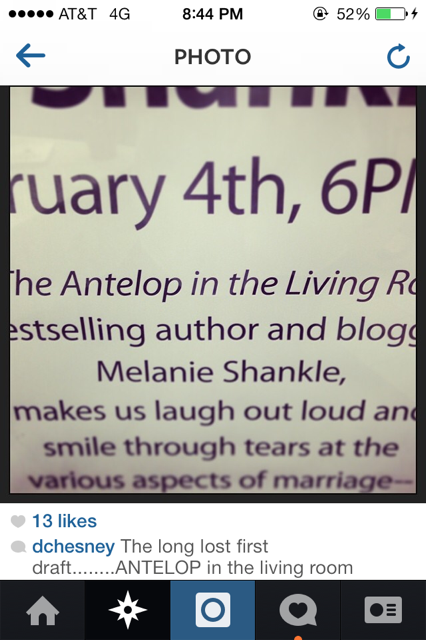 And this is when I channeled my inner Kate Middleton because my friend Bevin bought a book about the Royal Family while she was at Barnes & Noble and I didn't think Kate would mind if I signed it for her.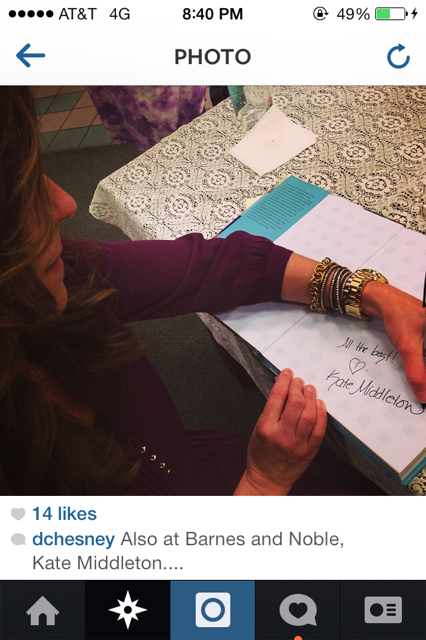 And, most importantly.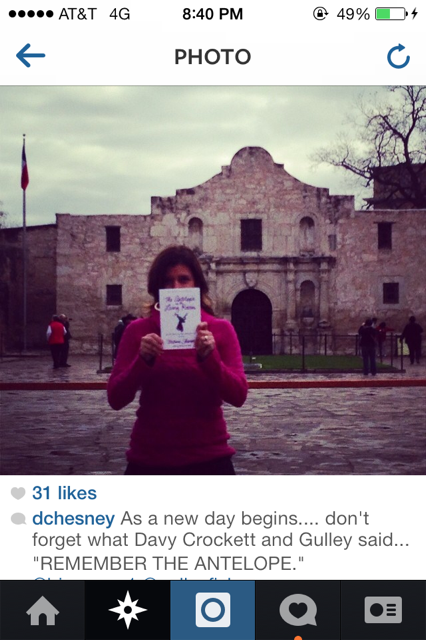 And here are a few quick links to other book related things in case you're interested:
Just in case you haven't been here in a few days, I'm giving away a gorgeous pair of Frye boots in celebration of book release. You can find out more here.
I did a fun video interview with Edie at Life in Grace. I apologize in advance for my serious case of flat hair, but what are you gonna do now? You can watch it here.
There's another video here that I did with my friend Amanda at her house. She's a great resource when it comes to all things book-related. You can see it here.
If you happen to live in or are visiting the Virginia Beach area, I'm speaking at the Princess Anne Country Club on the evening of February 12. Don't think I might not be tempted to again channel my inner Kate Middleton because Princess Anne Country Club sounds like I'm practically going to Windsor Castle. You can find out more details here.
Finally (I think), I answered some questions for Alison at Readerly. You can read that interview here.
And now I'm going to get in bed and possibly sleep for three days.
Thanks again for being the best readers ever. I seriously could cry for days just thinking about it.