Look what came in the mail today.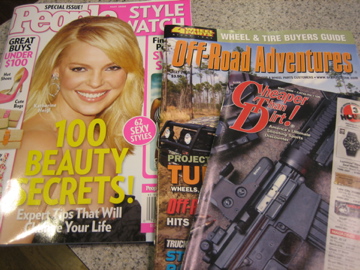 If my marriage could be summed up in a picture, then this would be the one.
And yes, that is a magazine called "Cheaper Than Dirt!".
It bet it shares a lot of crossover subscribers with "Vogue".
Except "Vogue" doesn't use an exclamation point in its title.
But that's really the only difference.