This is the last Friday of our summer. I realize some of you have already gone back to school and some of you have another week or so, but this is our last hurrah. We plan to celebrate by staying up late one more night, sleeping in late one more morning, and then going back to being responsible members of society like we were in May.
Here are a few cute things I found this week even though it's too hot for me to ever imagine needing a sweater ever again.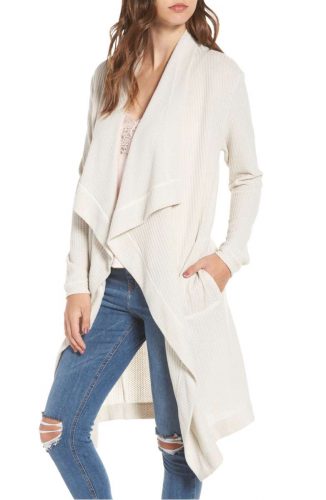 Otherwise known as a winter coat in South Texas. I really like this and it also comes in black.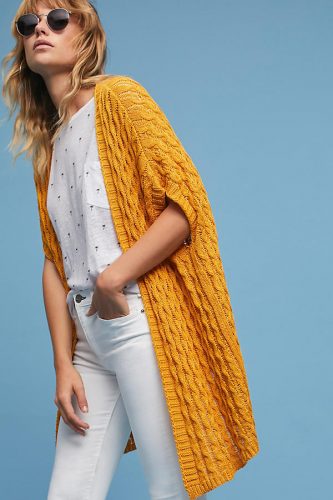 I love this gold color and it's on sale for $59.95 plus an extra 30% with no code needed. It also comes in white.
3. siya dress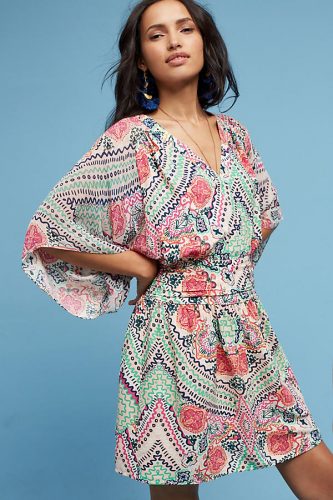 This is so pretty and it also comes in a stripe pattern. It's $89.95 plus an extra 30% off at checkout with no code needed.
4. artless flowers embroidered chambray dress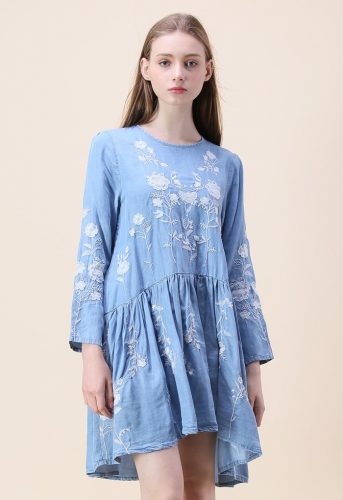 I really love this for a fall transition dress.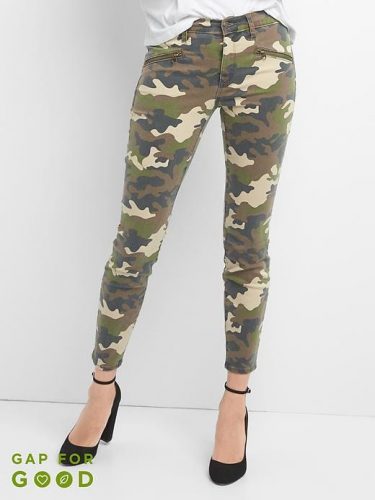 Camo is still a big thing for fall and it's everywhere. On sweaters, jackets and these cute skinny jeans at Gap. I have a pair of camo skinny jeans that I've had for years and they are a closet staple.
I've worn them with a pinstripe popover and sneakers.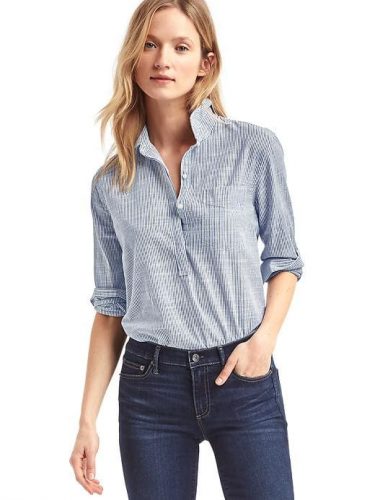 I've worn them with a chambray shirt and boots or booties.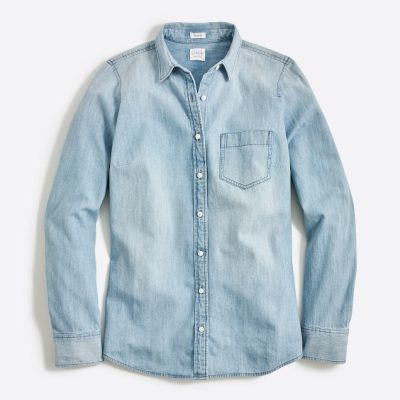 And I usually wear them with a v-neck black t-shirt or any other black top I have in my closet and, trust me, there are many because I can't say no to a black top.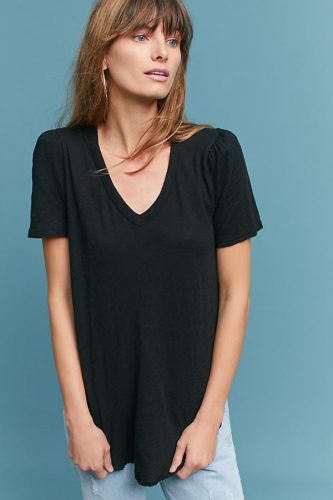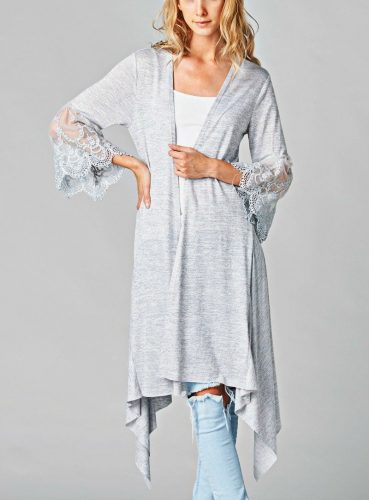 This is just $39 and those lace sleeves are a beautiful detail.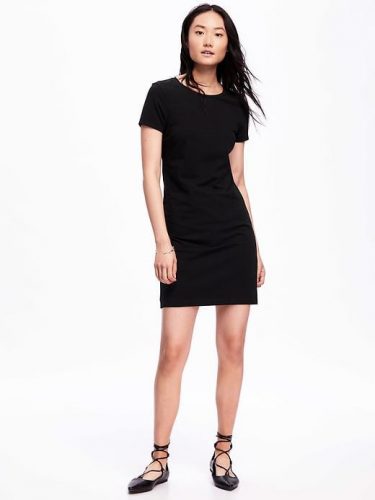 The other day I was looking for just a simple black casual dress that I could throw on with a denim jacket and sneakers. Or that I could wear under a sweater vest thing I have or with a kimono. And I found this one at Old Navy for $15. It also comes in other colors but I wanted the black.
8. old navy button-front shirt dress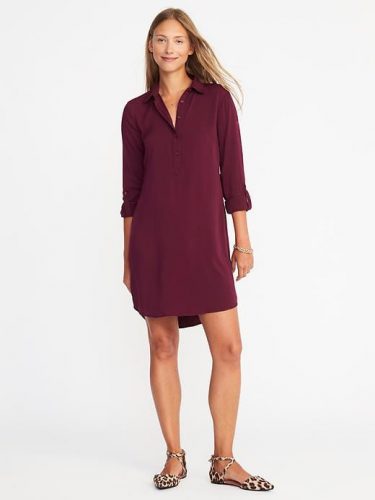 How perfect is this for Aggie football games? It also comes in black and olive green in case you don't plan to attend any Aggie football games or would like a color other than maroon.
9. loft eyelet split sleeve blouse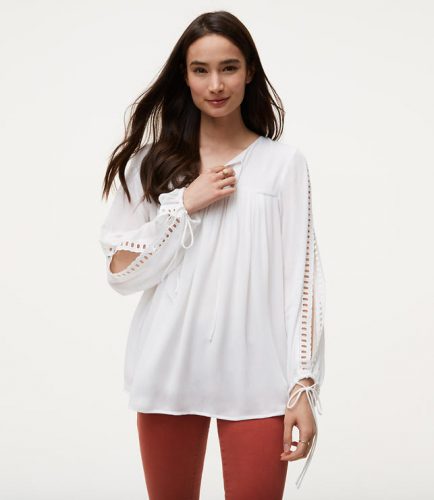 Loft has 50% off with no code needed at checkout right now. I really like this blouse because I could pretty much wear it year round. It's cute with sandals and shorts now, but would look equally good with jeans and boots later.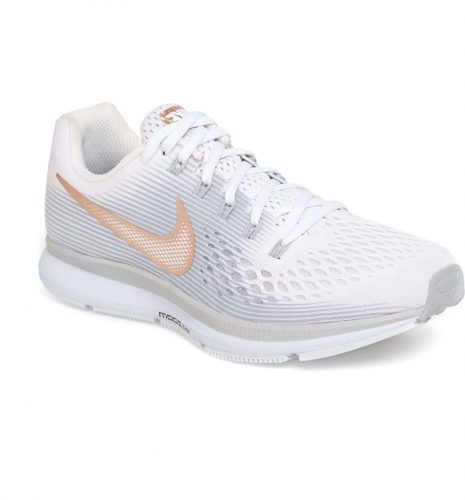 These are my favorite athletic shoes ever. They come in several color options but I am loving the white and gold.
That's it for today.
Have a good Friday.