Hi.
How are you?
I am in the midst of what may go down as the busiest two week period of my life to date. But don't worry, I totally got to relax on Monday because we spent it shopping for shoes for Caroline for Homecoming this weekend. Have you ever prayed in the shoe department at Nordstrom? Because I did yesterday as we looked for something that was "comfortable" but "not too flat" and "not too strappy" and "doesn't have a weird heel" and "isn't a bootie but isn't a dress shoe either". Jesus, be near.
The good news is even though I'm a little tired, I'm having the best time hearing from so many of you who have already read Church of the Small Things. It means so much to me that it's made you laugh and made you cry and encouraged you in any way. Sometimes by the time a book comes out, I can start to wonder why on earth I ever even put myself through all of it so I'm grateful for all the love and support.
I started my little Texas book tour last week at Barnes & Noble in San Antonio. It was a good time and P even showed up and signed a couple of copies of Antelope in the Living Room since it's about him. (The copies he signed are at the San Pedro B&N across from North Star Mall if you want one.)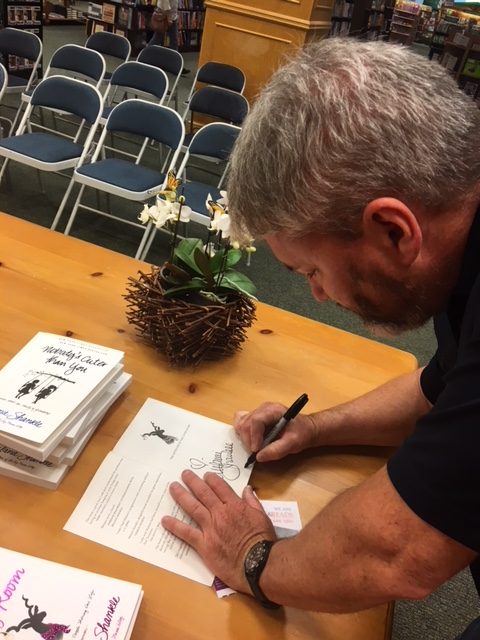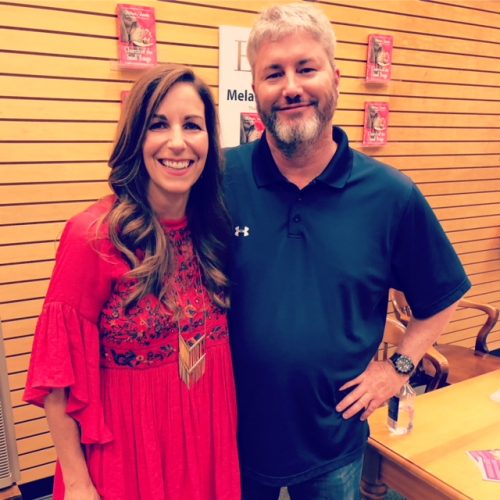 After the signing I went to grab a glass of wine with Mimi, Bops, my sister, Gulley, and my friend Debbi (who, by the way, is the genius behind all the funny Church of the Small Things promos on my Instagram). It was a good way to end a fun night.
Then I headed out early Friday morning to Round Top for a book signing at Royer's Pie Haven. Some of my publishing friends joined me and it was so fun to show them Round Top and to watch them experience the wonder that is Royer's and the Junky Gypsy store.
Later that afternoon, I made the drive to College Station and got to Honey and Big's house just in time for some homemade soup and cornbread which was like heaven in a bowl. My dear friend, Tiff, came by and we got to visit and then Gulley finally got into town about 10:00 p.m. and we all stayed up way too late laughing and talking.
We slept in the next morning and then it was time to get ready for my book signing at the MSC on the Texas A&M campus. I'm not going to lie, it was maybe my favorite book-related thing I've ever done. It felt surreal to sit there in the MSC, where I spent so much time during my college years eating lunch with friends in lieu of going to class, and think about how my nineteen-year-old self couldn't have ever imagined this scenario in a million years.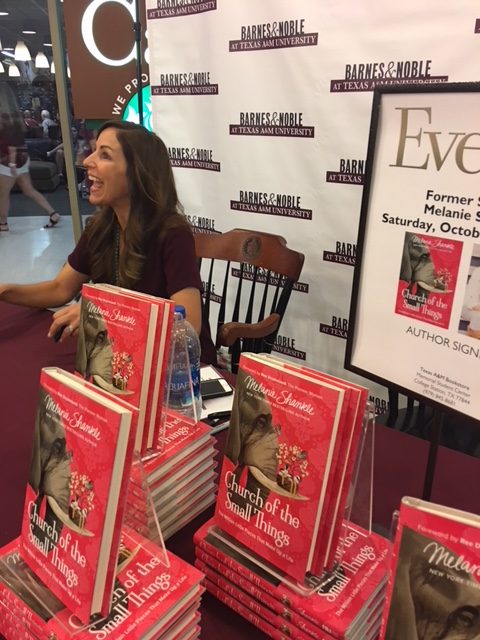 Maybe that's why I look slightly overenthusiastic in that picture. I apologize to whoever I was talking to because I also feel certain my voice was two octaves higher than normal.
I met so many Aggies and saw old friends and even made some new Alabama friends, one of whom was wearing a large button with Nick Saban's face on it. And I loved meeting so many darling current students who never failed to greet me with the line, "My mom is a big fan and told me I needed to stop by…" So well done, mamas, your kids took time out of their game day festivities to come meet someone old enough to be their mother and buy a book. I wanted to take them all home and feed them soup and cornbread.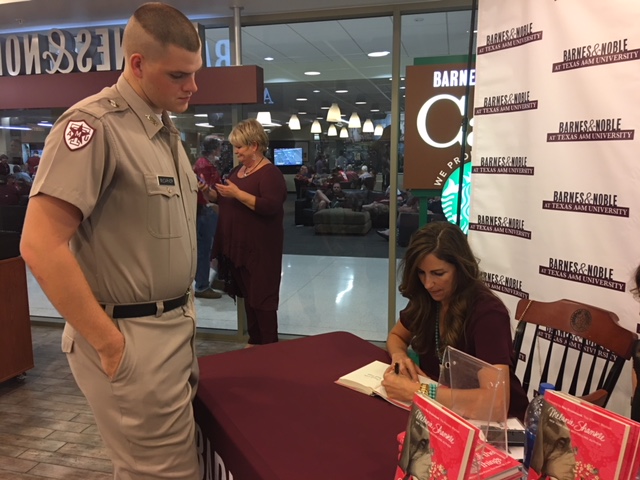 When the signing was over, Gulley, Carolyn (my book editor) and I walked over to a tailgate to meet up with my friend Lincee and some of her friends. Carolyn had never had a real Texas football and tailgate experience and I felt like it was my duty to make sure we remedied that. And so after a chicken fajita and cold beer, we made our way to Kyle Field for the main event of the evening. Honestly, I didn't know what to expect but had polled all the Aggies who showed up at the book signing and the general consensus seemed to be that we all felt optimistic. Or in the words of Patty Simcox from Grease, "I hope we don't make too poor a showing".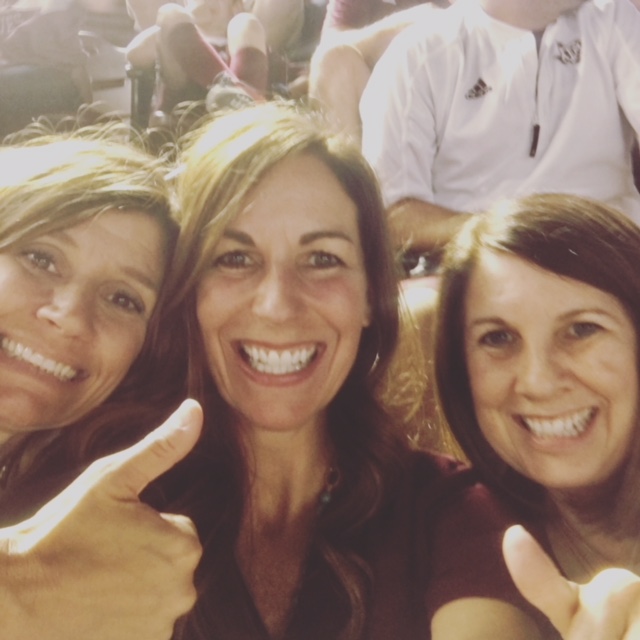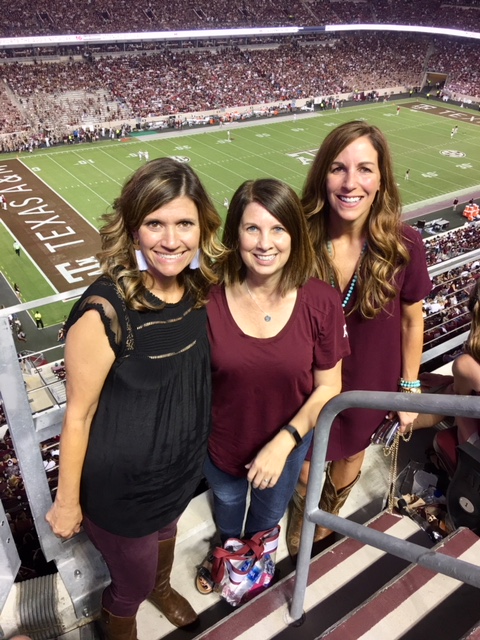 And as it turns out, the Aggies held our own. I'm not one to talk about a moral victory, but I saw a lot of grit and heart from our team and that gives me hope for the future. I would watch this team purely to watch Cullen Gillaspia, our 12th man, every single game. In other words, my heart can't help itself. I love Aggie football. I love Kyle Field. I love all the gut-wrenching agony and glory of it all. I'm a sucker.
I woke up Sunday morning early enough to drive home to watch my other favorite sporting event, Caroline's soccer game.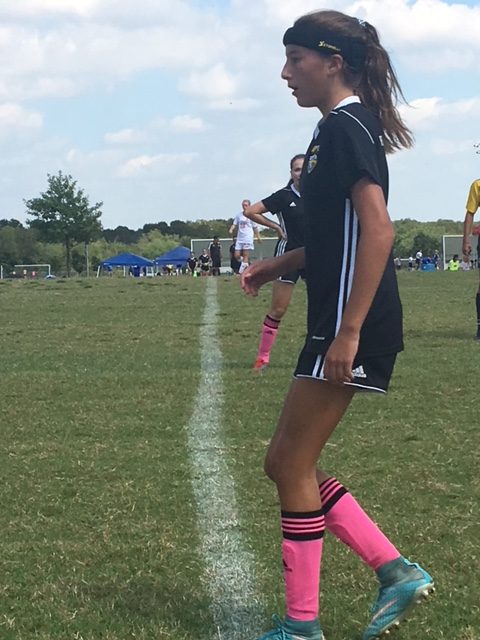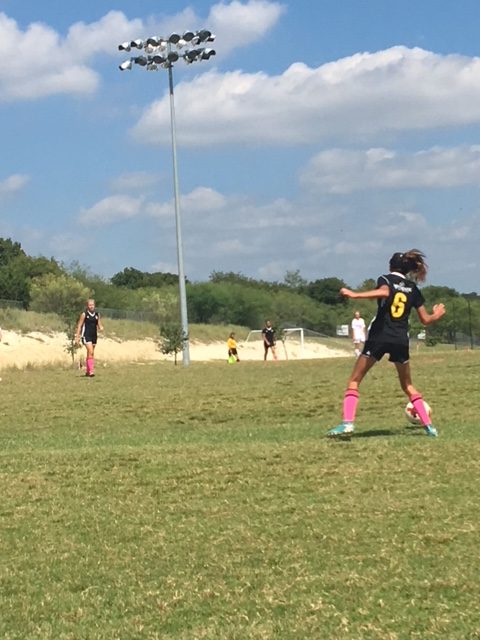 It was impressive because not only did she score a goal, she used her time on the field to promote my book.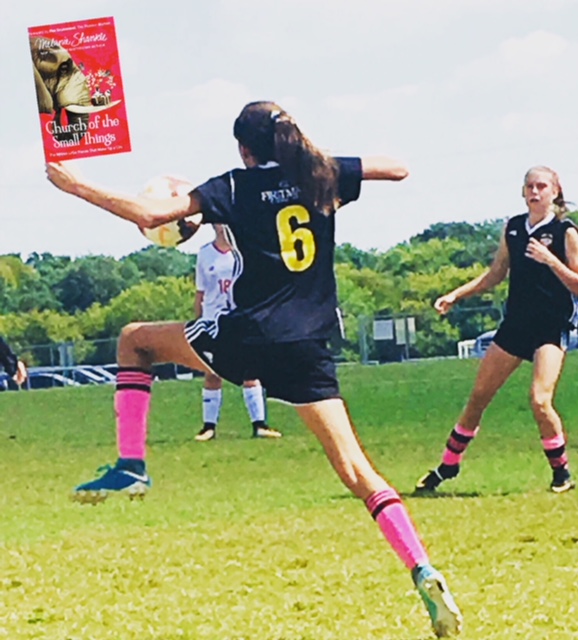 And so that's what has been happening around here along with shopping for shoes for Homecoming and trying to get laundry done before I leave town again on Tuesday morning which is today if you're doing the math but I'm writing this on Monday night and so whatever.
After all that recapping, here's a quick list of things you may want to know about:
1. Dallas Book Signing tonight at 7:00 at Lincoln Park Barnes & Noble
2. Church of the Small Things Online Bible Study with Faith Gateway
This is the perfect way to do the Bible study, especially because it's online and no one will judge you if you don't finish your homework. Not that I've ever not finished Bible study homework, I just hear that happens sometimes.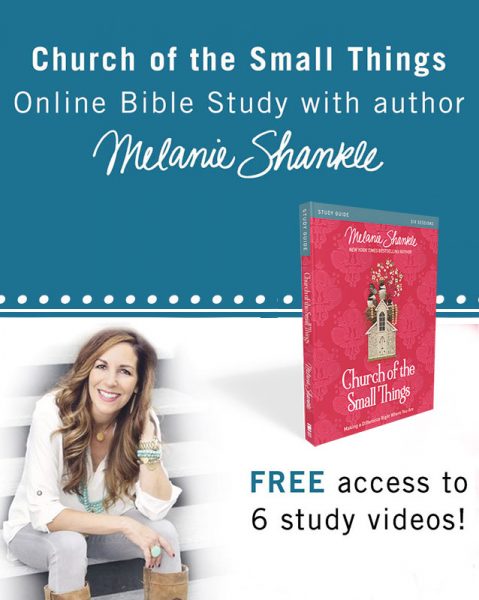 3. Signed, special edition copies of Church of Small Things with bonus content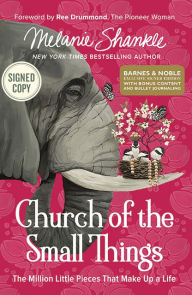 These are just $16 right now and I hadn't seen one in person until last week. There's a whole bonus content section in the back that I wrote exclusively for Barnes & Noble readers that you can only get from Barnes & Noble, plus it's a signed edition so perfect for gift-giving. You can find them here or in your local B&N store.
And that's all for today because it's late and Mabel and I are worn out from all this book excitement.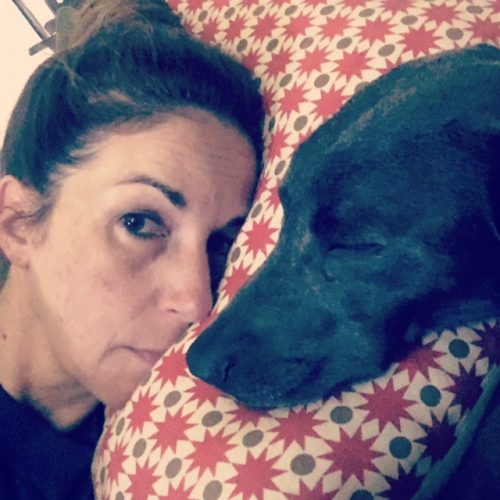 Mabel even wrote a haiku:
Selling books is hard
Mom's suitcase is packed again
I might pee on it
Have a great day and thanks again for all the support!
Copyright secured by Digiprove © 2017