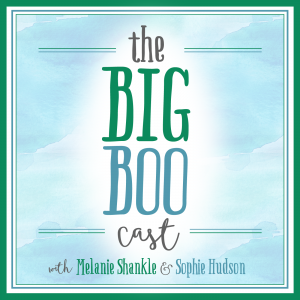 One of my favorite things in the world is Travis Cottrell's impression of Neil Diamond singing Christmas songs. Never mind that Travis is an incredibly talented singer in his own right, I live to hear him channel Neil and sing, "You know Dasher and Dancer…"
This podcast took a lot of work between our schedules and technical difficulties and the fact that we recorded an entire other episode that we all agreed was too lame to let the world hear. Trust me when I tell you this one is significantly better.
We'd love for you to subscribe on iTunes, and we'd be honored if you'd leave us a review.
You can click here to listen. Or here. You can even listen right here on the blog.
You can also listen on Stitcher.
And if you're on the Facebook, well, we are, too.
Here's where you can get more info on the stuff / products / places we mention:
– Mannheim Steamroller's "Silent Night" (Trav's all-time fave)
– Travis' Ring the Bells Christmas album
– Audrey Assad's "Winter Snow" (Mel's all-time fave)
– Daniel Renstrom's "Come, Thou Long Expected Jesus" (Soph's all-time fave)
– Christy Nockels' "The King is Coming"
– Sophie's favorite Chex Mix recipe
– Sophie's favorite Christmas gift she's ever received (aka "my precious")
– Red Bubble (SO MANY great things for teenagers)
– Elf on a Shelf (clearly Sophie will not be purchasing) 🙂
– Travis, Beth Moore, & Mandisa on the Living Proof Christmas Special (starts around 19:52)
– Mandisa's testimony

ABC Breaking News | Latest News Videos
– Neil Diamond Christmas playlist