It feels like every year that once Spring Break is over that the time just flies by and apparently this year is no different because I can't believe it's April. We can basically start counting down the weeks until summer without feeling depressed about it being too far away. Although I guess we all have to survive May first and that is never an easy feat, but maybe some shopping will help.
Here are some cute things I found this week:
1. steve madden kirsten layered platform sandal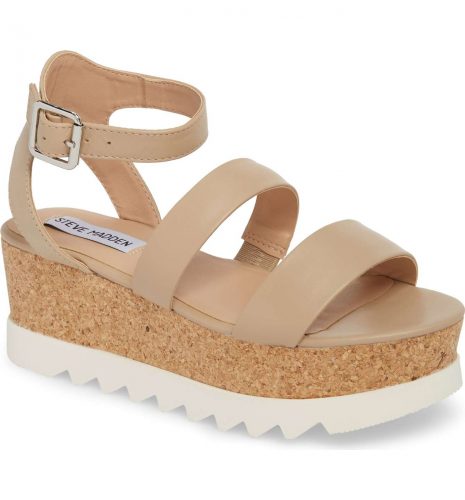 My friend Jamie had on some sandals very similar to these on Easter and I thought they were so cute and she says they are super comfortable. Steve Madden actually has several colors and variations of these and even though they're $89.95, they are still a lot less than the Ugg version I originally loved.
I also like these Mia Calla platform sandals if you're looking for something similar but a little less. They are $59.95, come in several color options and have all five star reviews.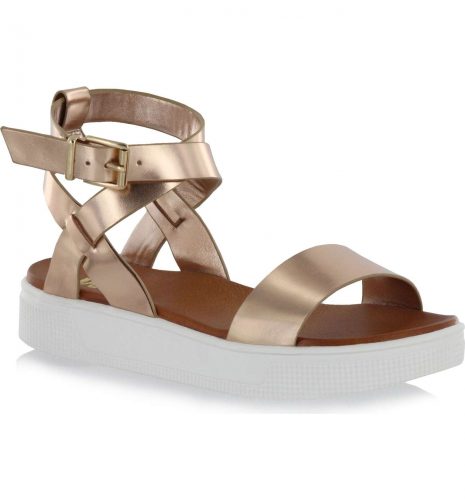 2. rosario flutter sleeve jumpsuit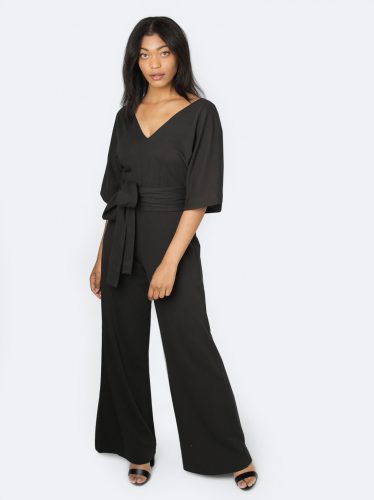 I saw Jamie Ivey wearing this on Instagram the other day and texted her immediately to ask if it was as cute as it appeared to be. She said yes and so I ordered immediately. It's on sale for $78 and also comes in red. It is the most comfortable thing ever and very flattering. Just for size reference, I'm usually a 4 and the small fits great so I'd say it's true to size but also has some stretch so it's forgiving.
I also love this sleeveless rosario jumpsuit if you want more a summer look. It also comes in red.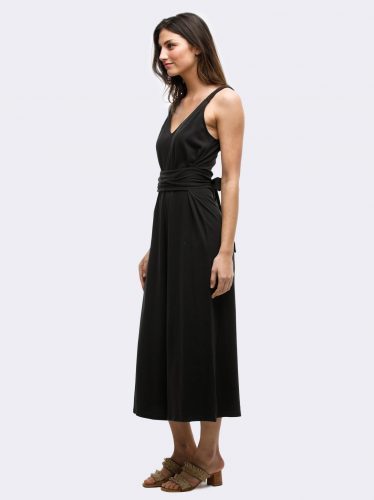 Sadly, it's not on sale but since it's an Able product you can feel good about your purchase because your money is going to support a good cause.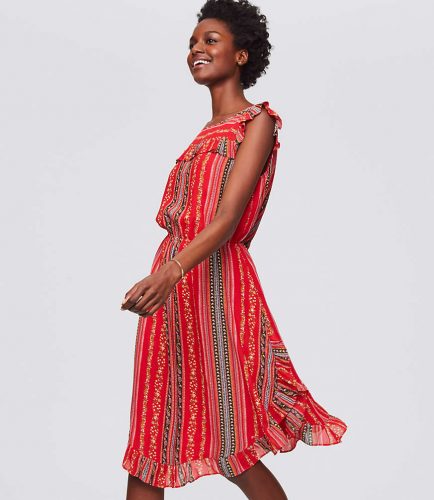 Love the colors in this dress and think it would be cute dressed up or down. You could even throw a jacket on over it for the office.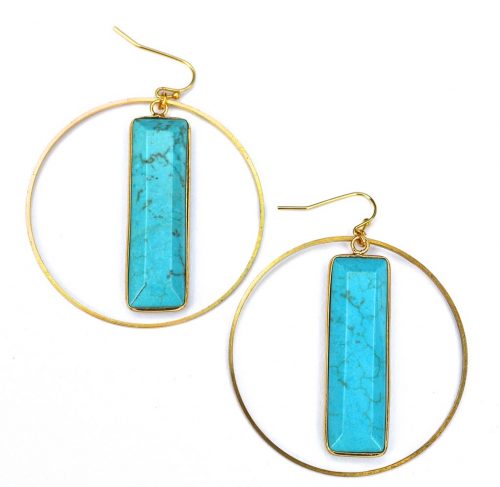 These are so pretty and turquoise jewelry is my weakness. But they also come in several colors and are $32.
While we're talking jewelry, I really like this aimee layered y-chain necklace for summer. It would be something you could wear with just a simple v-neck t-shirt and dress it up.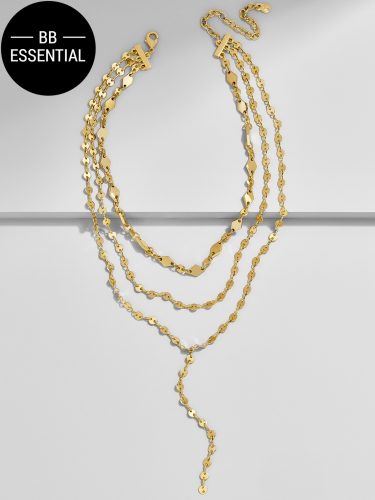 It's $48 but you can get 15% off and free shipping if it's your first Baublebar purchase.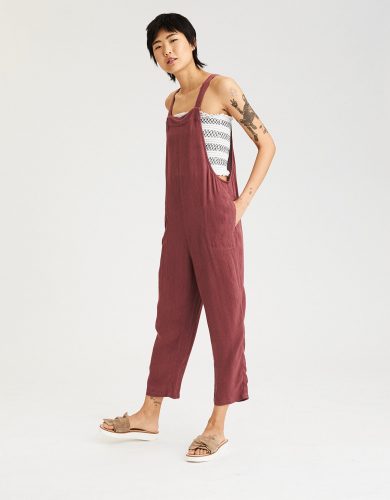 Listen. I realize these aren't for everyone. But they came up on my Facebook feed which just confirms that Facebook knows way too much about us because I was drawn to them immediately. They look so comfortable and I think they'd be cute with a tank or tee under them with sandals. They are on sale for $37.46.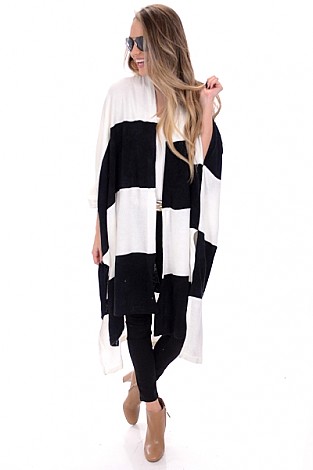 A few of you asked about the sweater I had on at Easter. It's several years old, but came from Blue Door Boutique so I looked to see if they had anything similar in stock. Sadly, they don't.
But they do have this really cute striped topper that's on sale for just $11.50. It would look so cute over all white for summer and would transition nicely into the fall.
7. cloth + stone plaid swing tunic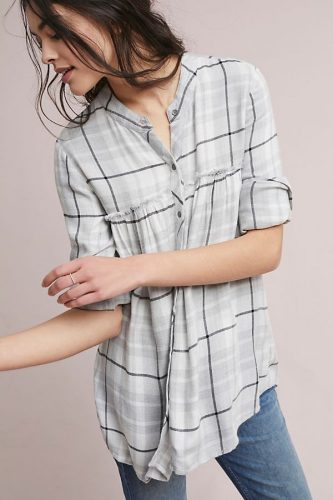 I've loved this shirt for a while and now it's on sale for $41.97 because Anthropologie has 40% off all sale items right now. There's also a blue and red plaid version. I love them both equally but am leaning toward the gray right now.
8. j.crew chambray faux wrap dress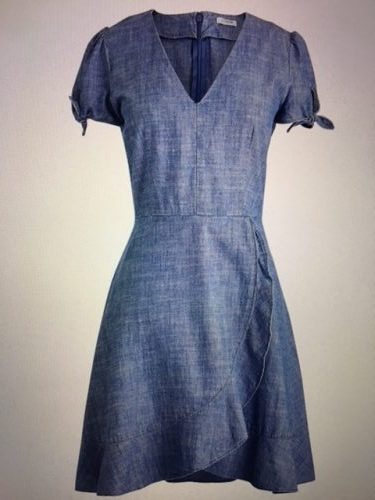 J.Crew Factory is offering a buy 1, get 1 free with code FREESTUFF at checkout. I think this chambray dress is really pretty and could be a really versatile item in your closet. There's a printed version too that is cute, but I tend to lean toward solid colors. I can totally see this with a great pair of wedges and fun earrings.
And if you need something else to get free, I love this j.crew printed tie waist shirt to wear with shorts or jeans or a denim skirt.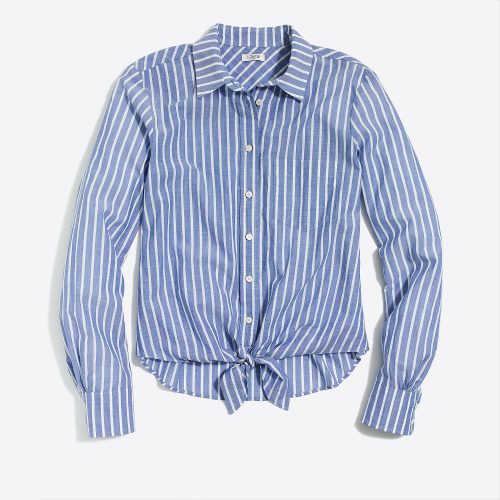 It also comes in black & white gingham and a coral print with elephants.
9. birkenstock essentials arizona slide sandals
I've featured these every summer since I discovered them a few years ago because they are the greatest thing for summer. They're Birkenstocks made out of material that is similar to a Croc. We call them Birkencrocs at our house and feel good about that. But they are seriously so great for the pool, the lake, the beach or wherever you may find yourself in water.
They are $39.95 and come in a bunch of colors.
10. tassel tie neck cut out detail dress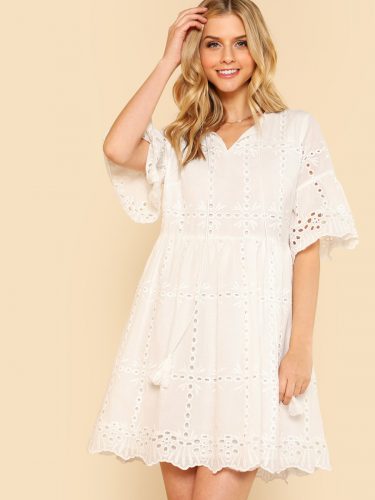 I saw this on Shein and think it's really cute. I've ordered several things from them now and have had good luck with all of them. I'd definitely size up one size though because most of it seems to run small. This dress is just $30 and the medium size is 35.4 inches long to give you an idea of if you'd think it's long enough for you. Otherwise, it could work as a tunic over a pair of skinny jeans with wedges.
That's it for today.
Have a good Friday.