Well, as you read this I am most likely en route to Chicago. Or maybe I'm already in Chicago. I guess it depends on what time you're reading this post. Whatever the case, I'm spending the weekend in Chicago to be part of the Popcast Live and couldn't be more excited about it.
You may also be aware that there is a football game of some importance to me that will be played on Saturday night at 6:00 p.m. central time. The Aggies play Clemson and it's kind of a big deal. I have not yet figured out how I will simultaneously be on stage and furiously check my phone for the play-by-play, but I assure you I will find a way.
And I'll confess that my football optimism is at an all-time high because I honestly believe we can win. The heart wants what it wants.
Now before we get to the Fashion portion of today, I wanted to tell you about the Hummingbird Farms September Special because I believe I've mentioned how much I love their lavender products and this is a good deal. The Rest Easy Trio is a $66 Value that's just $33 this month. Here's the description:
"We know how important quality sleep can be for you, and back to school is always a good time to incorporate a calming bedtime routine so you can rest easy and sleep peacefully. Lavender is known for its calming and soothing qualities, and we have put together your perfect evening regimen so you can drift off to your best sleep every night of the week. Start your evening with a relaxing bath with our Lavender Body Wash No. 152. Not only is it a fabulous bath gel, but it makes a wonderful bubble bath, too! Our foaming aloe vera is infused with 100% pure essential oil of lavender. A FREE bath puff will be included, too! Just before getting into bed, mist your pillow and linens with our Lavender Pillow Mist No. 48. Lightly dribble a drop or two of Essential Oil of Lavender onto your wrists and the bottoms of your feet. Crawl into bed and AHHHHHHH! Enjoy your sweet dreams!
BUY 2 AND GET FREE SHIPPING!"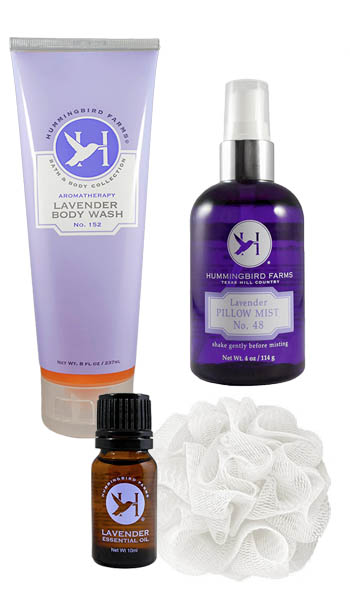 You can read more or purchase it here.
Now for the cute things I found this week: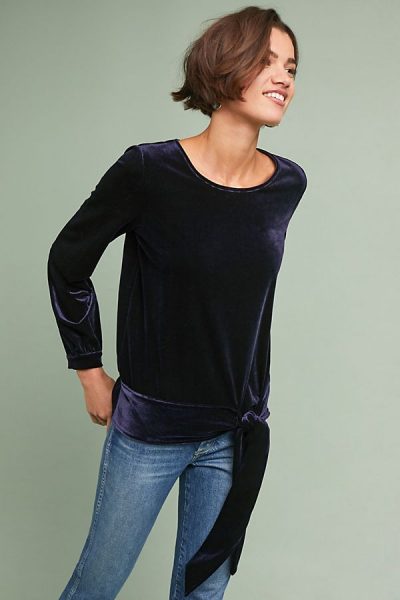 I love this velvet tie top because it can be dressed up or down. You could wear it with jeans for a date night or girls' night out or dress it up with some sparkly pants for the holidays. It's $78.
2. weekender cloud fleece pullover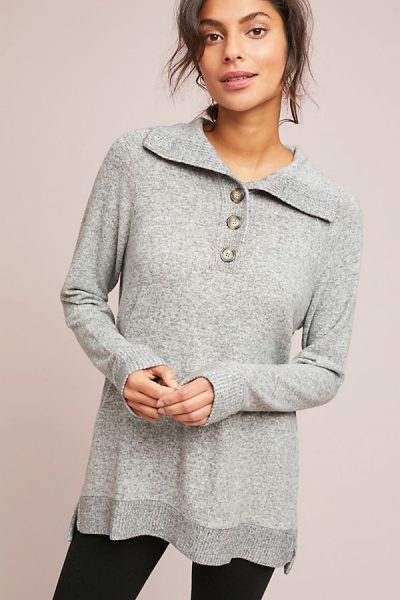 I was in Anthropologie the other day and fell in love with this on the spot. I'm not sure why I didn't buy it on the spot because the length is perfect to wear with leggings and it is so soft. It's $78 which honestly feels like a steal for this.
I love these darling cape scarfs at J.Crew. They have striped versions and this window pane version. This is basically a super easy way to dress up a simple t-shirt or sweater and a pair of jeans. Throw one of these on and it looks like you tried.
They are $49.50 but 40% off with the code FALLTIME at checkout.
4. bp v-neck long sleeve sweater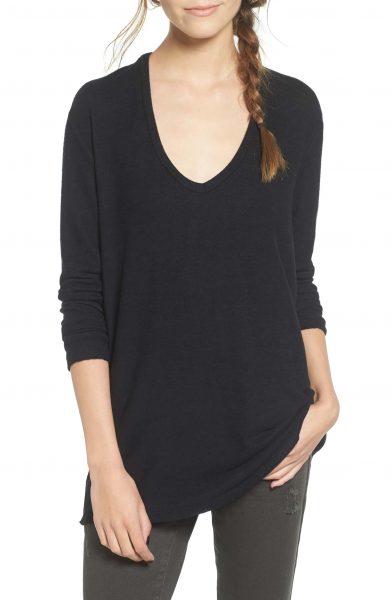 I debated buying this sweater all last year which seems kind of dumb since it's just $39. So I finally had a talk with myself and ordered it. I chose black because I wear a lot of black, but I also love the gray. I love the v-neck and I love the length. It also comes in gray, pale pink with gray stripes and gray with white stripes.
5. gap wide leg pants in french terry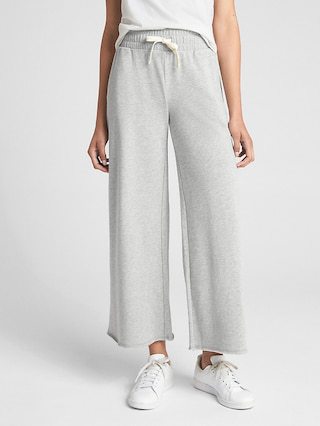 I have some wide leg cotton pants that I bought on sale at Anthropologie for $14 years ago and I have worn them out. I've been looking for a replacement and these look promising. They are $39.95 but Gap currently has 40% off with the code FALL at checkout.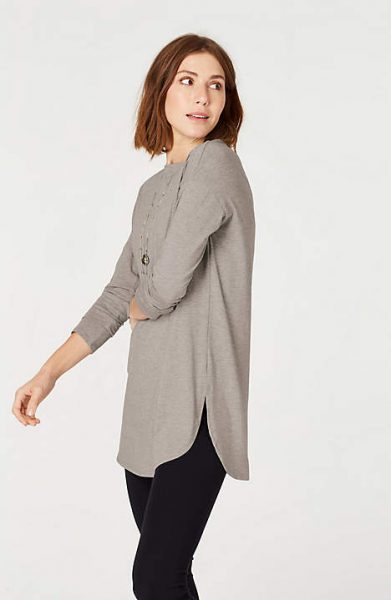 The shirttail detail of this tunic is a winner for me. Plus, I have no problem with anything using the words "supima" and "luxe". This is $59 and also comes in black, rose and ivory.
7. old navy floral print swing dress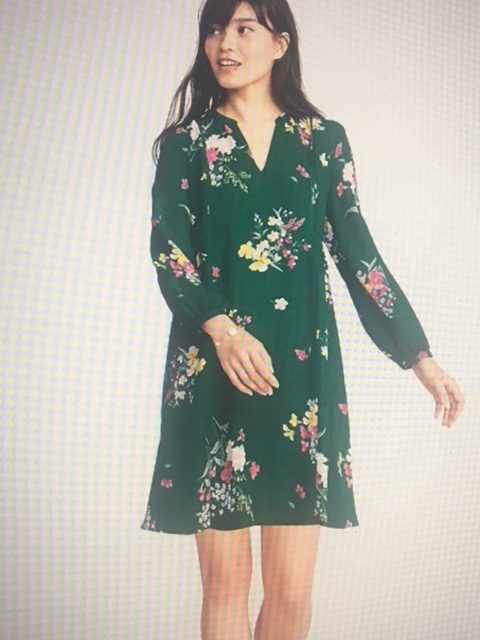 This darling dress is just $28 plus an extra 25% taken at checkout which makes it just $21 plus free shipping. It also comes in tall and petite sizes and comes in a green option as well. I think it is just the cutest. The only problem is deciding between the black and the green. I love them both.
8. old navy twill field jacket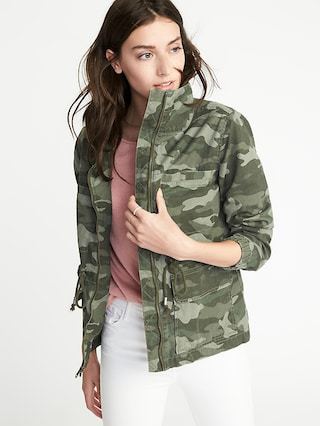 I have a camo jacket almost just like this that I bought on sale at Old Navy about ten years ago. I paid $6.00 for it. True story. And I've worn it 6,345 times at least. (That may be an exaggeration.)
This one isn't $6.00 but it is just $30 plus an extra 25% taken at checkout and free shipping. It also comes in several other solid colors if camo isn't your thing. It's just a great lightweight jacket.
9. old navy plush knit long-line open-front sweater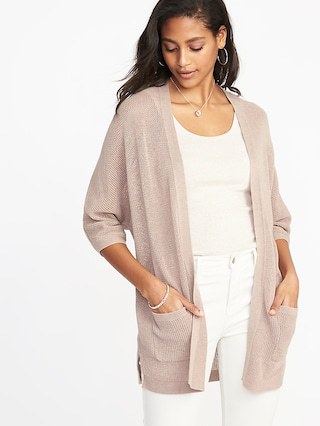 I think a long open-front sweater is just a great basic. You can wear it to Saturday morning soccer game over jeans and a t-shirt or dress it up for the office and wear it over all black. It's a great piece to have and it's $39.99 plus an extra 25% taken at checkout and free shipping. It also comes in several different colors.
10. chelsea28 skyler faux leather foldover clutch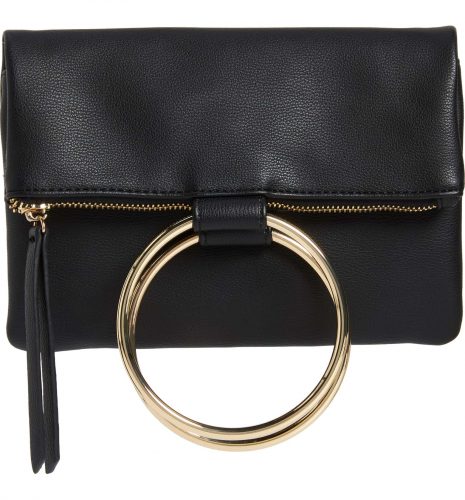 This is such a cute clutch if you happen to be in the market for a clutch. It's $59 and also comes in a crimson red which happens to be darling.
That's it for today.
Have a good Friday.
And Gig'em Aggies. BTHOClemson!