I thought I'd be packing us up for a weekend trip to Dallas for soccer this weekend, but all our games got cancelled due to all the rain. So instead I'm wondering what to do with all this newfound freedom and time. The sky is the limit. We may go to Home Depot AND Bed, Bath and Beyond before it's all over.
Here are some cute things I found this week:
1. ae oversized chenille turtleneck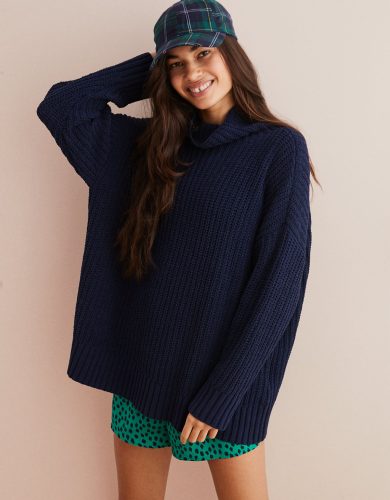 The weather finally turned cold this week and it has me wanting all the sweaters. Once you read the reviews on this one, you'll want to make it your very own.
It's 30% and just $41.96. It also comes in several color options and is allegedly long enough to wear with leggings.
2. aerie play pocket and cuff leggings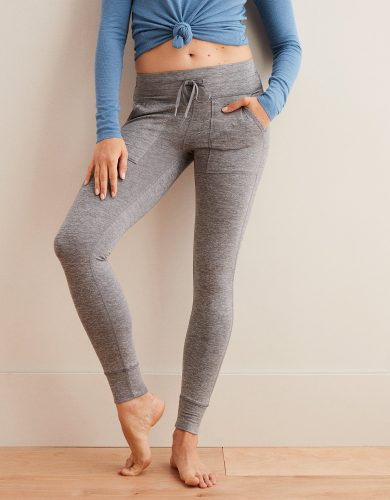 I mentioned these one the podcast and I stand by my statement that they are the Gap sleep leggings of 2018. They are so soft and comfortable. They are $39.95 but 30% right now and on sale for $27.96.
There are also these aerie chill leggings which are on sale for just $10 and come in several color options.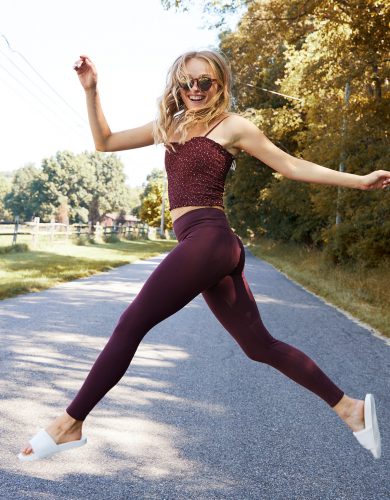 I've been wanting some burgundy leggings so a pair for $10 was a done deal for me.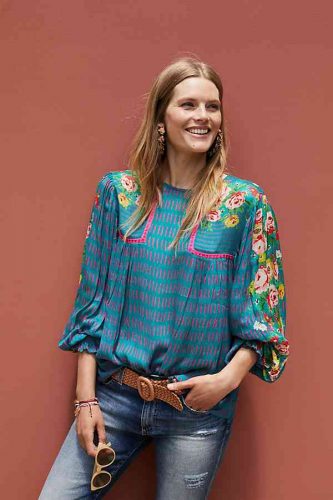 I've thought this was the cutest top ever since I first saw it. It comes in two color options and both are equally pretty.
It's $79.95 plus there's an extra 25% off all sale merchandise at Anthropologie right now.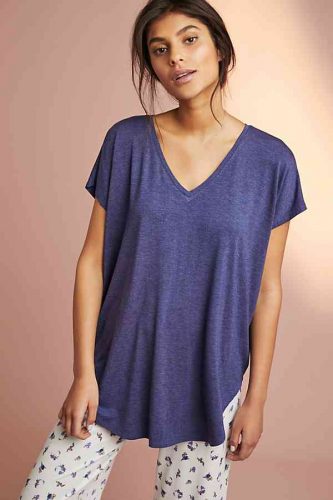 It's hard for me to resist anything called a sleep tunic. I love a good soft top to sleep in. This is $29.95 plus an extra 25% off and it comes in other colors.
5. colorblocked waffle sweater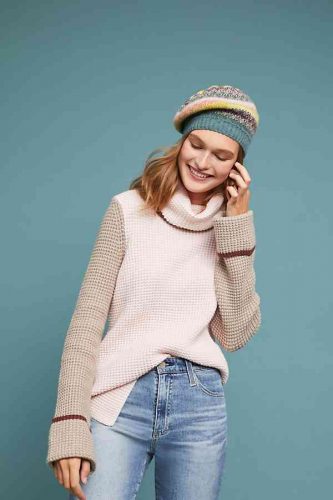 Okay. This is not on sale. But you know how sometimes you just see something and in your heart you feel it speaking to you? That's how I feel about this sweater. It's $148 which I realize is pricey but maybe it will go on sale at some point.
ALERT!!! As if I called it into existence by mentioning sale, Anthropologie has 25% off EVERYTHING for today only!!!
6. h&m knit turtleneck sweater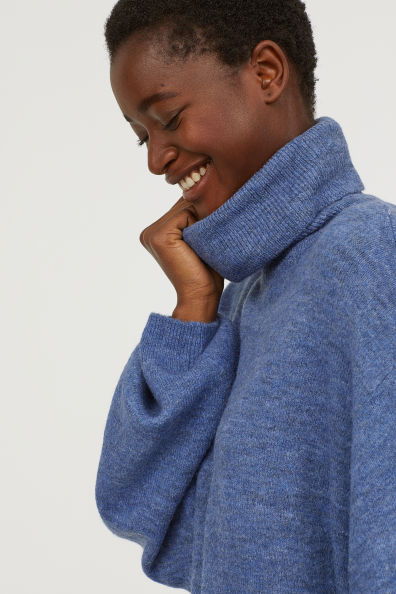 Here's a much more reasonable sweater option that is just $19.99. It also comes in dark gray or light gray, but I happen to really love the thought of this blue with black leggings and taupe boots.
7. loft plaid ruffle collar blouse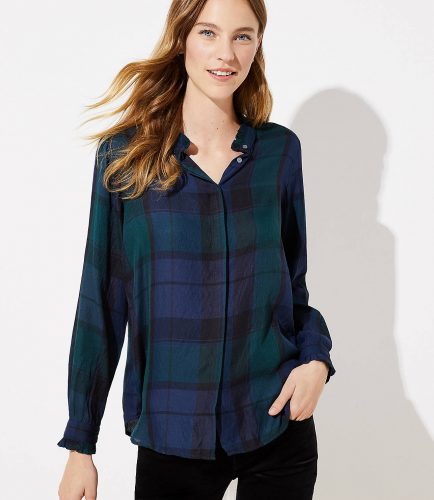 I love a blackwatch plaid because it is festive for the holiday season but still translates well for all winter long. This top would be great for the office with a pencil skirt or a nice pair of black pants. It's $59.50 but you can get 40% off if you sign up for emails at Loft right now.
8. loft modern velvet skinny jeans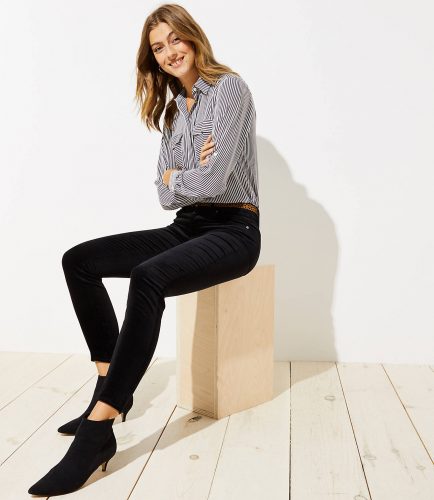 Okay, remember the top you just saw? How cute would it be with these black velvet jeans? A perfect outfit for casual holiday parties. They are $69.50 but 40% off at Loft with the Friends and Family sale going on.
9. j.crew factory plaid flannel shirt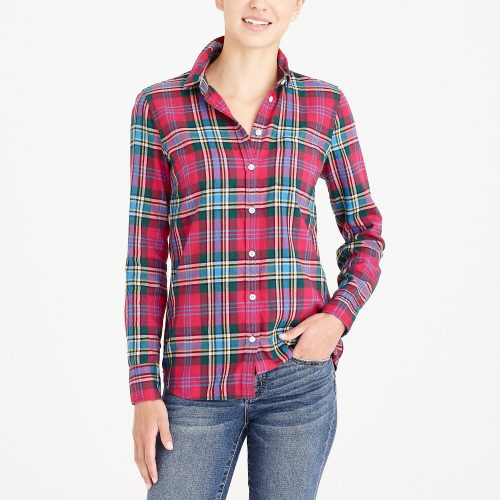 I haven't bought a plaid flannel shirt this year because I hadn't seen one in a colorway that appealed to me until I saw this one. I just really love it and it's different from any others I have. It's on sale for $34.50.
10. blank nyc meant to be moto faux leather jacket with removable hood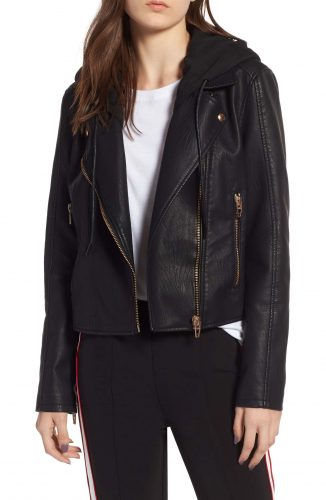 This week I was finally able to wear this jacket I bought way back during the Nordstrom sale in July and I love it so much. You can keep the hood on it for a more casual look or take the hood off and it's perfect with nicer outfits or even over a dress. It's just really a great piece. And even at regular price it's just $98 which is a great deal for a jacket that feels and looks so much like real leather.
That's it for today.
Have a good Friday.