It's true. We are now just about ten days out from Christmas morning which is so hard to believe. So if you want to order things online (I did every bit of my shopping online this year and it was LIFE CHANGING) then you better get on that.
And in case you need some ideas for yourself or someone you love, here are some cute things I found this week:
1. simone color blocked kimono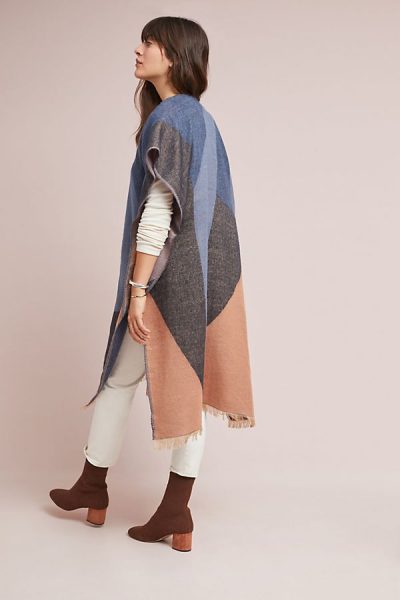 I cannot quit the kimonos. I love the style and color of this one. It's $78 plus everything at Anthropologie is an extra 30% off and free shipping on orders over $50 It also comes in pink.
Also, if you need a good long sleeve t-shirt to wear under this, I highly recommend these solid artists t-shirts at J.Crew Factory. They come in a ton of color and stripe options and are on sale for just $11.00.
2. lou & grey striped plushfuzz tunic sweater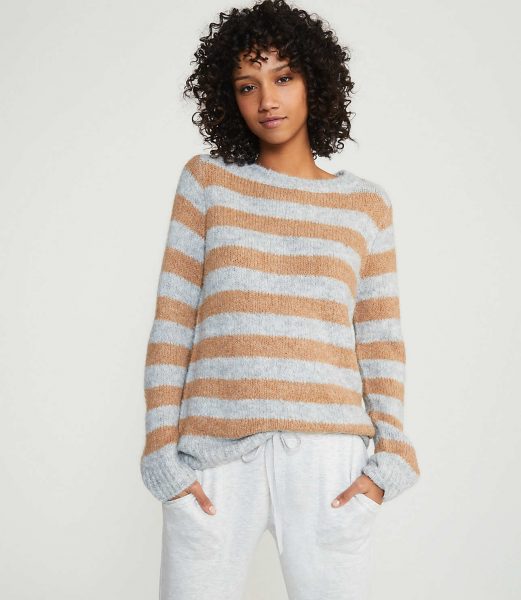 I have been looking at this sweater for a while because I love a stripe and I love a neutral palette. It's $79.50 but currently Loft is offering an extra 50% off and free shipping with the code MERRY at checkout.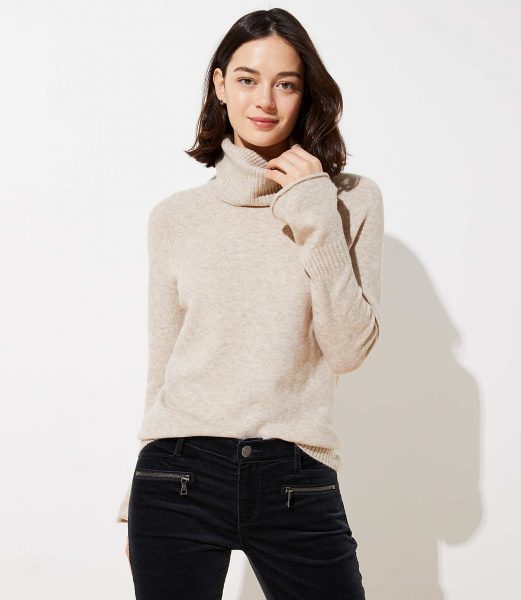 This is another great sweater at Loft. It's normally $59.50 but 50% off and free shipping with the code MERRY at checkout It also comes in a bright coral or a fuschia.
4. antola tunic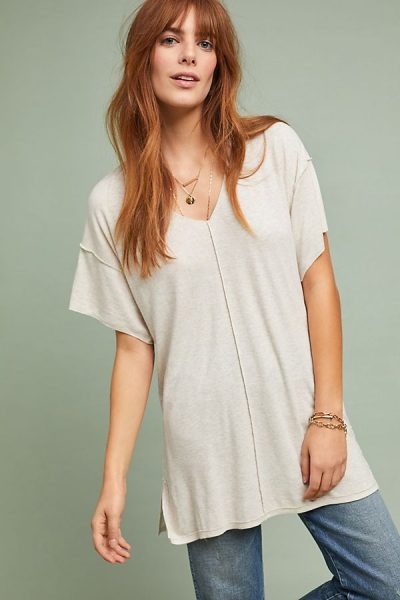 Anthropologie is offering 30% off and free shipping on orders over $50 right now. I have a tunic that's similar to this and have been looking for another one because I wear it all the time either by itself or under a sweater coat. This is $58 and also comes in dark gray, pink, beige, or rust.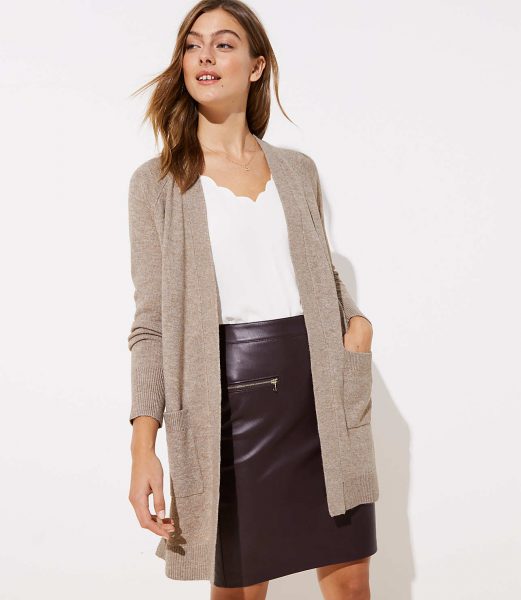 I'm addicted to these open cardigans because they go with just about anything and are a perfect layer. This one is $59.50 but 50% off with code MERRY at checkout plus free shipping. It also comes in black, merlot and lilac shadow.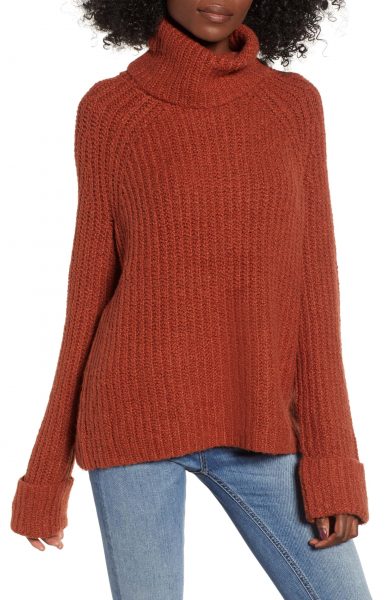 This is a great looking sweater and super cozy. It's 40% off and on sale for $29.40. It also comes in blue, gray, blush and purple.
It also comes in plus sizes here.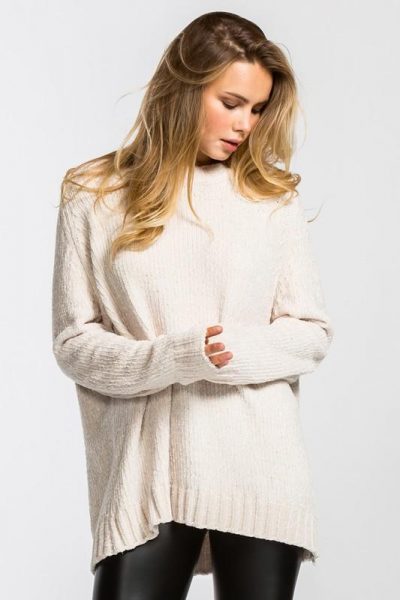 If you don't own a chenille sweater, then you need to change that immediately and live your best life. This one is $46.
8. loft modern skinny corduroy pants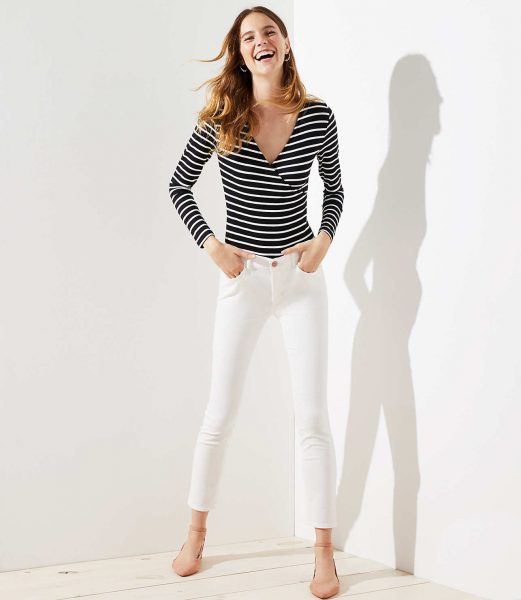 I love a winter white pant option and these cords are perfect. They are normally $59.50 but 50% off plus free shipping with code MERRY at checkout They also come in navy, black, coral and gray if you aren't into the white.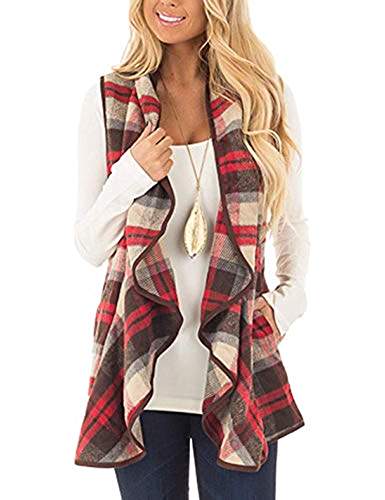 How cute is this vest? The price seems to range in that weird way Amazon prices things, but the average seems to be about $28.99 and it comes in several color and pattern options. I happen to really love this one or the black and red buffalo plaid.
10. true grit soft nordic sherpa
When Gulley and I were in New Hampshire, we went into a store that sold these True Grit pullovers and I fell in love. They are so soft and I basically want to live in them. This one is $90, but Zappos has several color and price options depending on what you like.
That's it for today.
Have a good Friday.