I hate to be the bearer of bad news but you are essentially just about out of shopping days left until Christmas. So if you still have gifts left to buy, I would suggest that you throw yourself on either the mercy of Amazon Prime or prepare yourself to face the hell that is your local mall. Also, I was in Walgreens earlier this week and they had a nice selection of "As Seen On TV" items that might suffice in a pinch.
You're welcome.
Here are a few cute things I found this week that could end up being a good use of any Christmas gift cards and/or cash you get in the near future.
1. leith midi open front cardigan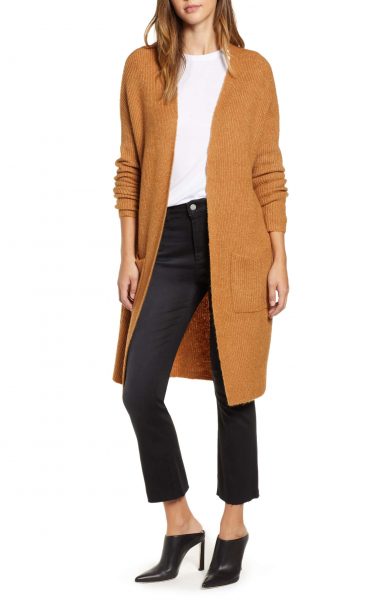 These are great open front cardigans and 40% off which makes them $41.40. They come in a ton of color options.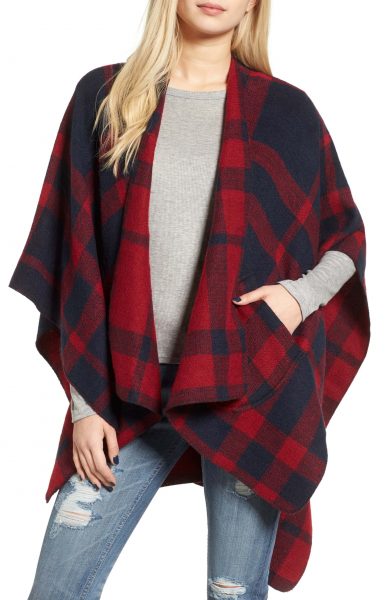 This darling plaid cape is on sale for just $14.98.
3. treasure & bond cozy sweater dress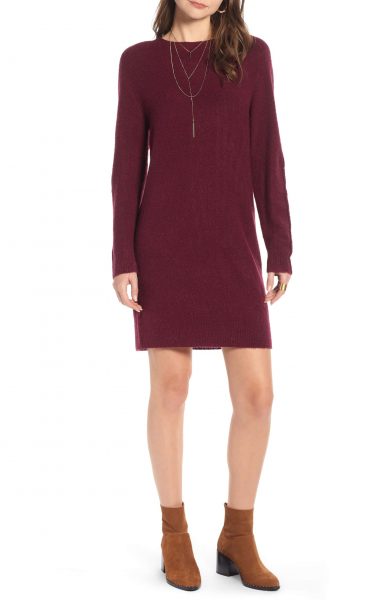 This sweater dress has good reviews and also comes in black or olive green. It's on sale for $53.40.
4. free people mile high fleece fringe scarf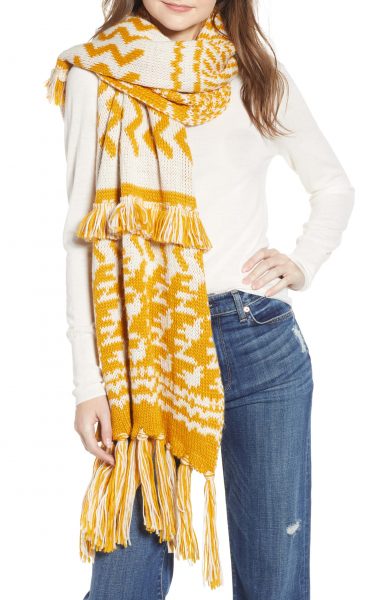 I adore this scarf. It also comes in black or orange. It's on sale for $40.80
5. lou and grey striped sweater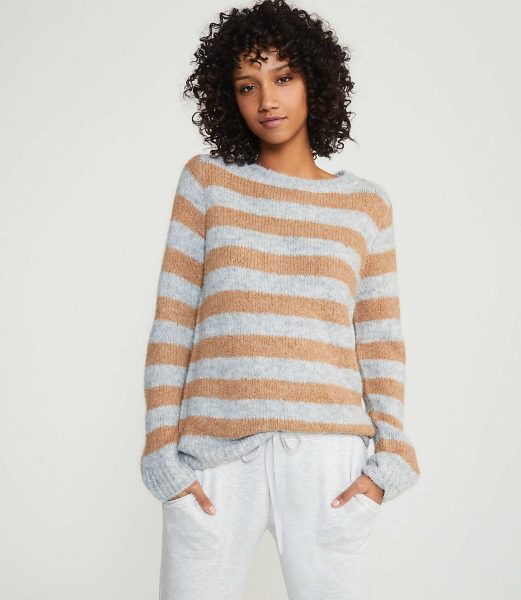 I featured this sweater last week but I'm showing it again because I now own it and I love how warm and cozy it is. It's normally $79.50 but 60% off and free shipping with no code needed at checkout.
6. express oversized velour hoodie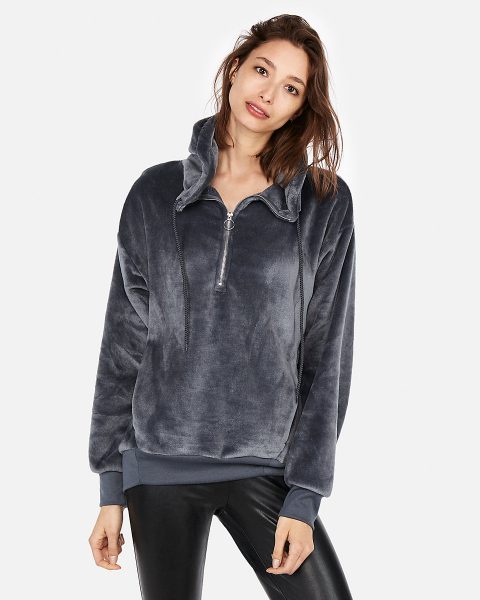 Let's all give a prayer of gratitude that velour is still a thing. This oversized velour hoodie looks dreamy and it's 50% off and on sale for $39.95. It comes in several color options and runs large.
7. timberland banfield tall waterproof boots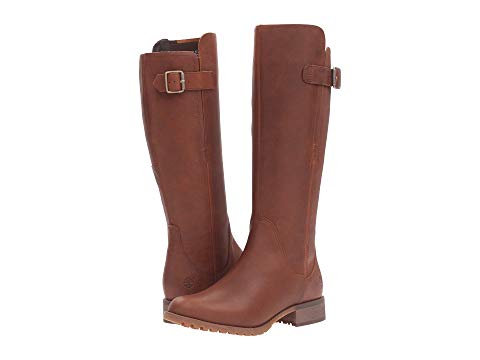 I have a much older version of these boots and they are still some of my all-time favorites. They are so comfortable and wear so well, plus they're waterproof. These are 40% off and on sale for $132. They also come in black but the black isn't on sale. It's a mystery to me why not.
8. loft split turtleneck flare sleeve sweater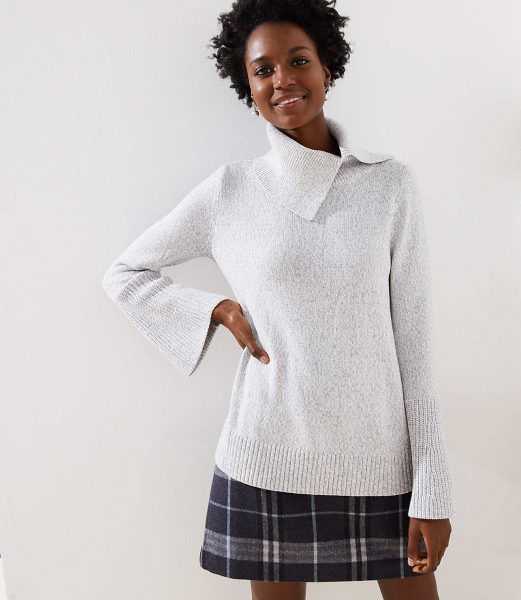 Loft has 60% off basically everything right now. I really like this sweater and this light gray is so pretty. It's $59.50 but 60% off with free shipping with no code needed.
9. we the free must have henley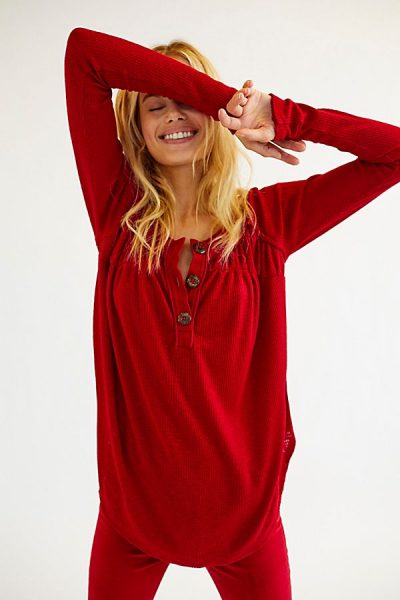 This henley is the kind of thing I love and the buttons take it up a level, plus this red is so pretty. It's $68 and also comes in lilac, gray, black or ivory.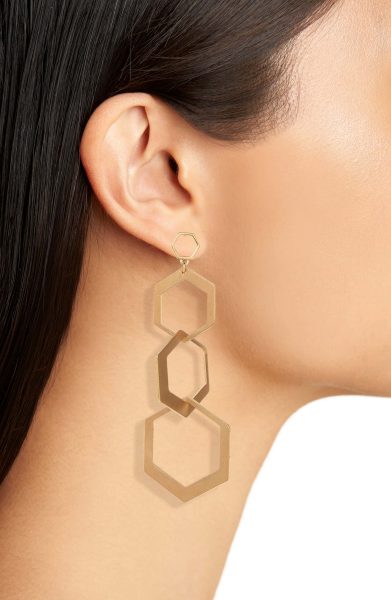 There are several cute BP brand earring options available right now. These hexagon drops are $19.
These bp thin hoop earrings are $14.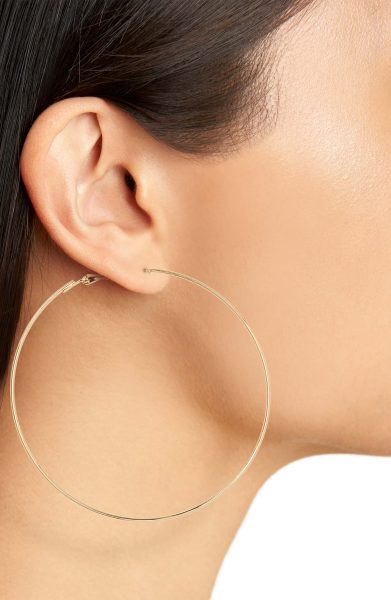 And these bp metal post marbled earrings are $16.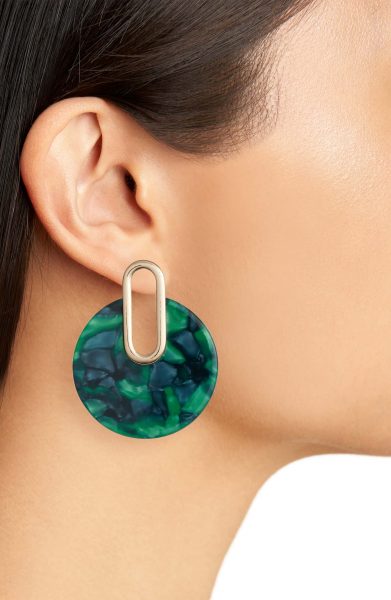 That's it for today.
Have a good Friday.