Current mood as I wait for the 2:30 kickoff to the A&M vs. Clemson game on Saturday.
Although in full disclosure, Caroline has a soccer game at 1:00 so I'm going to have the set the DVR and start the game late and avoid all social media until I'm caught up.
I just know that I'm ready for the weekend. This week brought a case of food poisoning, credit card fraud and two dead car batteries. It wasn't my favorite.
But here are some cute things I found:
1. feels for fall grey striped sweater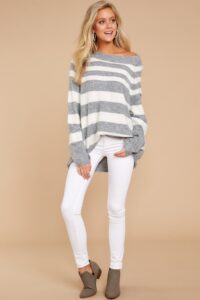 I realize it's hard to think about sweaters right now, but we will all be so happy to have this cute oversized stripe sweater on that glorious day in November…okay, December…when the weather finally cools off enough to wear it. It's $46.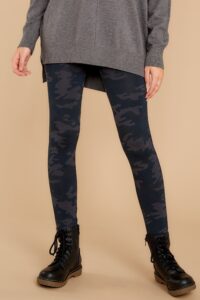 I love these camo print leggings and you know nothing sucks you in like some Spanx. These are $68 and also come in black and leopard print.
3. noreen waterproof knee high boot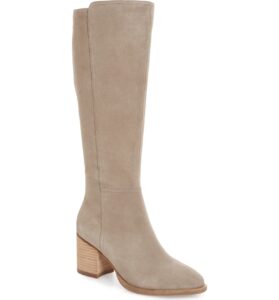 A waterproof boot that actually looks nice is a revelation for your shoe wardrobe. I bought a pair last year and wore them even more than I thought I would. These are 40% off and on sale for $143.96 They also come in black. Reviews say to size up a half size.
4. back from the mountains fiesta red midi dress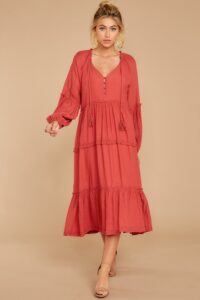 This midi dress is so cute and the color is perfect for fall. You could wear this with booties and have the perfect fall outfit. It's $68.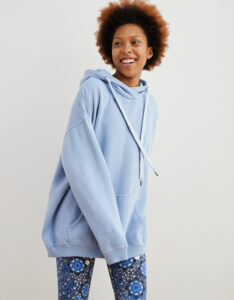 I'm addicted to Aerie sweatshirts because they are inexpensive and so dang soft. This one is oversize and on sale for $35. It's long enough for leggings and comes in several color options.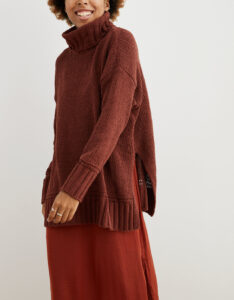 I bought one of these chenille turtlenecks last year and wore the heck out of it. It's so soft, long enough for leggings and on sale for $41.96.
7. message received tiered top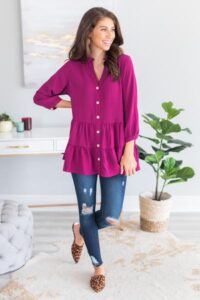 This is a great top for fall to wear with leggings or skinny jeans. It's $46 and comes in several color options including burnt orange for my Longhorn sisters.
8. a new day colorblock cardigan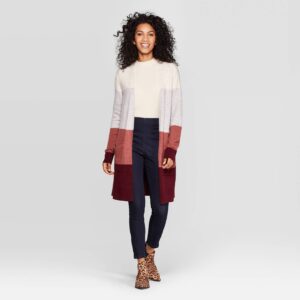 This is so similar to a Madewell cardigan but significantly less expensive. It's $27.99 and also comes in a navy stripe and some solid color options.
9. avalyn microsuede laser cut bootie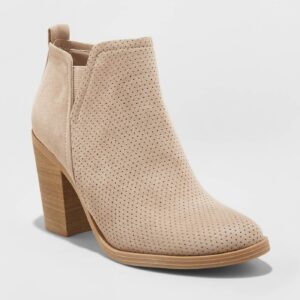 I saw these booties at Target the other day and tried them on to see if they were comfortable. Good news! They are super comfortable and a perfect neutral for all your fall and winter outfits. They are $37.99.
10. fashion classification wine top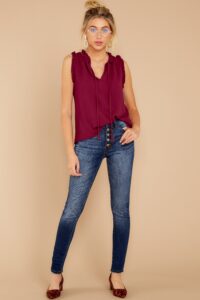 When I saw this online I really liked it and figured after the week I've had that I could use a wine top. Then I realized that "wine top" referred to the color. So, whatever, I could use a wine "wine top" especially because wine is also known as Aggie maroon. This is $40 and it also comes in emerald green and black but you could still call it your wine top if you wanted to.
That's it for today.
Have a good Friday.
I apologize in advance if I post anything obnoxious and/or dramatic on Twitter during the A&M game. Except not really.
Copyright secured by Digiprove © 2019