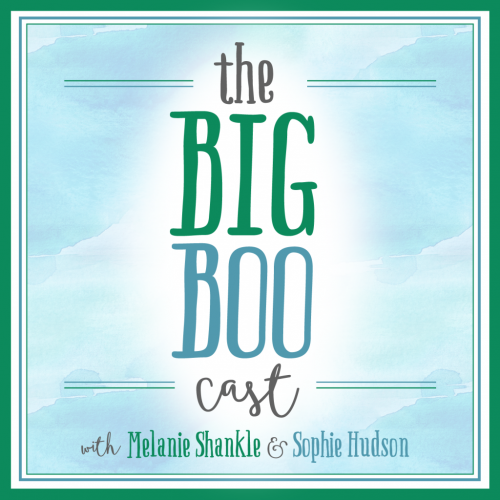 In this episode, Sophie and I talk about the things that are helping us get through our current pandemic situation. Please note that I didn't mention wine. That's because the wine is implied when I say "pandemic situation".
Everything we talk about is in the show notes in case there's anything you want to know more about.
You can also become a Patreon listener for just $5 a month. In our most recent Patreon episode, we interviewed Alex and Caroline and it was delightful.
You can click here to listen. Or here. You can even listen right here on the blog.
And if you're on the Facebook, well, we are, too.
We'd love for you to subscribe on iTunes, and we'd be honored if you'd leave us a review.
Show Notes:
– Jo Malone Shower Gel – Lime, Basil & Mandarin (I bought it on sale; couldn't find anywhere it's currently on sale)
– Hummingbird Farms Lavender Hand Soap
– Hummingbird Farms Lavender Citrus Heavy Cream
– Hummingbird Farms Lavender Body Oil
– Hummingbird Farms Essential Lavender Oil
– Things I Bought and Liked on Instagram
– Brooks Greenlight Capri tights (I LOVE THEM SO MUCH – and I buy them on sale)
– Brooks Adrenaline running shoes (and last year's Adrenalines on sale)
– Palmetto Pimento Cheese with Jalapeños
– My Three Sons Spicy Pimento Cheese
– Sophie's favorite Wusthof knife
– The best carrot cake recipe ever
– Gran Jan's chocolate cobbler
– Melanie's Country Classic Spotify Playlist
– Sophie's Great Big Praise Playlist on Spotify
– Sophie's Great Big Praise Playlist on Apple Music
– Jonathan McReynolds' Make More Room (Live)
– HomeTop Memory Foam Houseslippers
– Kathleen Jennings Beauty on Instagram
– The Ordinary Peeling Solution
Sponsors:
– YogaSleep (promo code BIGBOO for 20% off)
– Magic Spoon (promo code BIGBOO for free shipping)
– The Relief Products (promo code BIGBOO for 50% off your order; offer expires June 1st)
Copyright secured by Digiprove © 2020