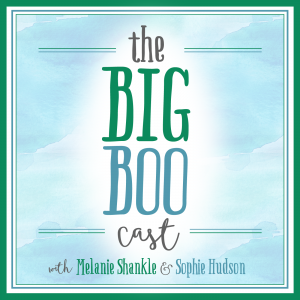 In this week's episode, we discuss Hamilton, Somebody Feed Phil (again), and my unfortunate encounter with a snake in a toilet. So, you know, the usual.
You can click here to listen. Or here. You can even listen right here on the blog.
And if you're on the Facebook, well, we are, too.
We'd love for you to subscribe on iTunes, and we'd be honored if you'd leave us a review.
Show Notes:
– David Foster: Off the Record (just FYI – lots of language)
– Loose maxi dress with so many color options
– Loose maxi dress with lots of size options
– Secret Treasures pajama shorts (you can't buy separately online)
– The Heir Affair (we've waited SO LONG for this one!)
Sponsors:
– Best Fiends (download in the Apple app store or on Google Play) (IT IS SO FUN)
– Prose (promo code BIGBOO for your free in-depth hair quiz and 15% off your first order)
– Magic Spoon (promo code BIGBOO for free shipping)
Copyright secured by Digiprove © 2020