I got in my car yesterday and the temp read 133 degrees.
ONE HUNDRED AND THIRTY-THREE DEGREES.
Is that probably a bit of an exaggeration? Yes. But did it feel like it was 133 degrees outside? Yes.
Our weathermen are saying we may break 100 year old heat records over the next few days to which I say READ THE ROOM, WEATHER. We are wearing masks, we can't go sit in a movie theater which is really the best summer activity, and now we can't even enjoy a walk outside without bursting into flames.
2020. I quit you.
Here are some cute things I found this week:
1. jacaranda tiered maxi dress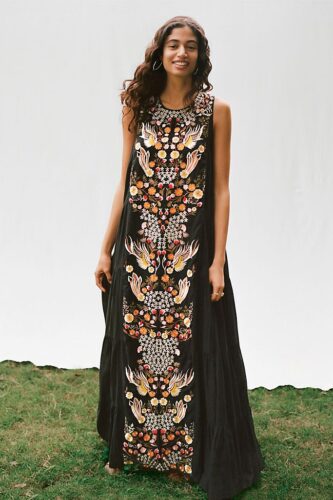 I showed this dress on Instagram a few weeks ago and now it's on sale for $149.95 plus there's an extra 25% off all sale at Anthropologie right now. I think this is so pretty and the dark color would help it transition into fall.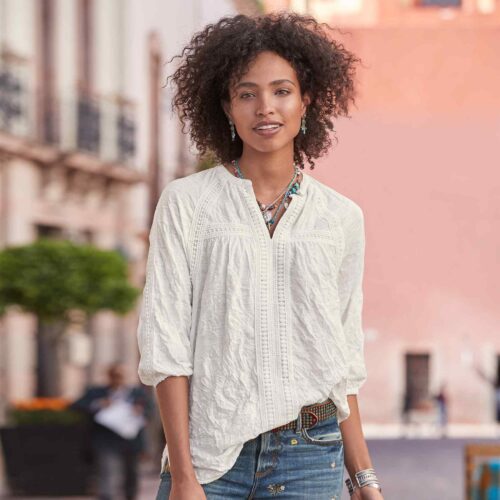 We have a Sundance store here in town now and I hadn't been in yet because there's been a pandemic. But I went in there this week just to look around and saw this top. It's $88 and such a great elevated basic. It also comes in olive or a light gray.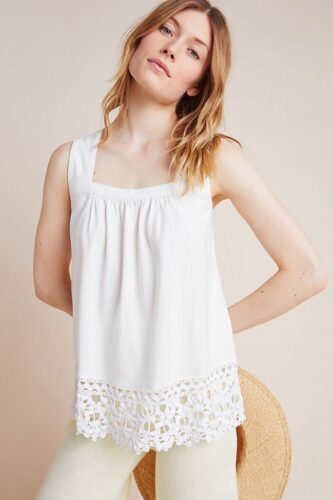 This is such a great summer top and it's on sale for $39.95 plus an extra 25% off all sale at Anthropologie. It would be perfect with shorts or jeans.
4. lawrence waterproof raincoat
I have always loved a Boden raincoat and this one is on sale for $71.99 It comes in several other patterns and colors in case this blue isn't your style.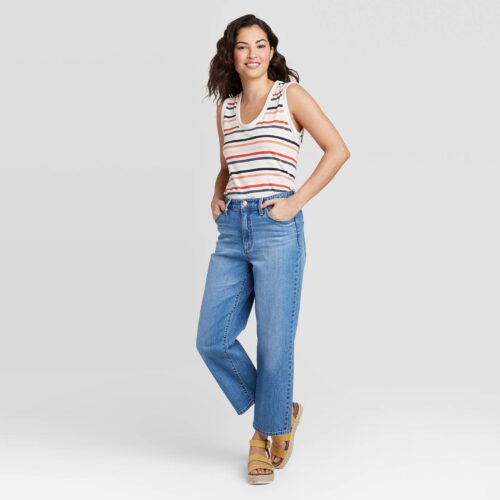 I was in Target this week and bought this tank in white. I love the scoop neck and the wider straps because you can wear a normal bra and not worry about it. Plus, the material is a little bit thicker so it just looks nicer.
It's $12.99 and appears to be almost sold out in solid colors online, but I love this stripe. I'd size up one if you don't want it to be tight.
6. elsabet top handle crossbody bag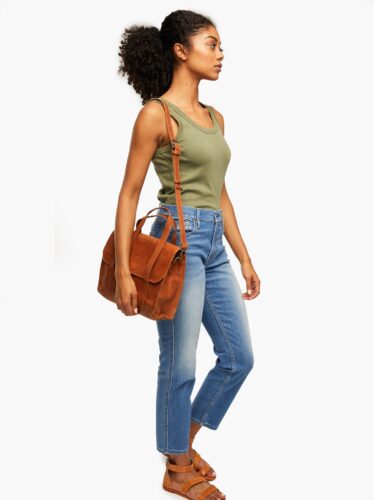 So I've been watching Anne with an E on Netflix and a new teacher named Mrs. Stacy came to Avonlea a few episodes ago. She's a wonderful teacher and so much better than terrible Mr. Phillips, but really stood out to me is this great leather bag she carries. In fact, I'm a little obsessed with it so I did a search and found this which is a modern day version.
It's $179 but they have 20% off for first time customers and free shipping and free returns. Just in case you're in the market for a really pretty leather bag.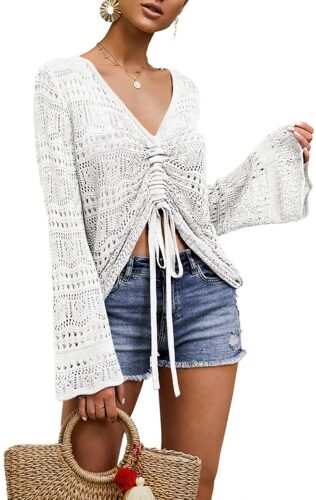 I ordered this from Amazon last week and was skeptical, but I have to tell you it is so cute and so soft and the bell sleeves are perfection. It's really a great lightweight sweater but you will need something underneath. It comes in several color options and you can pull that drawstring in front to make it shorter or longer depending on your preference. I ordered it in a medium and that's a good fit for me.
It's $28.88.
8. universal thread t-shirt dress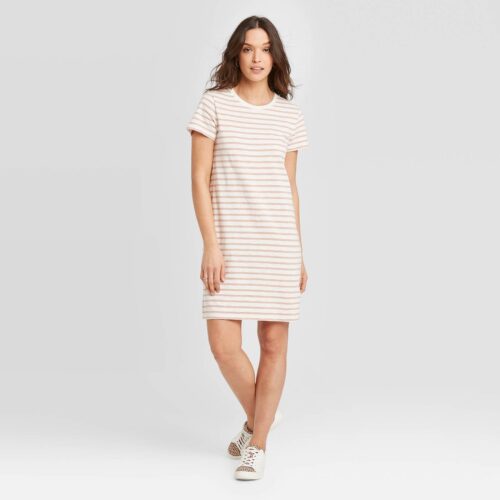 I have this dress in a charcoal gray but saw this stripe version in Target and it's so pretty. It's more of a cream and blush stripe in person and just $15.
9. billabong sunburnt sky maxi kimono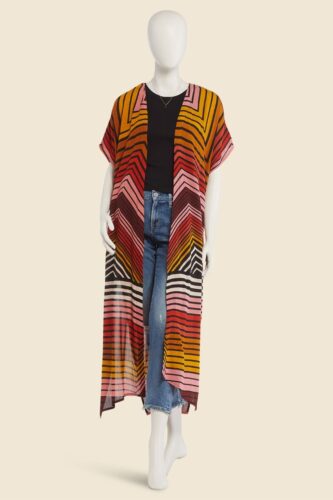 You know I love anything reminiscent of a 70's vibe and this kimono fits. I love the colors and the pattern. It could also easily transition to every season. It's $69.95 and I would bet it's going to go fast.
10. sleeveless tiered ruffle dress
This is such a pretty dress and now it comes in this bright yellow. And it just feels like 2020 could use some bright yellow. It's $34.99.
That's it for today.
Stay cool.
I don't mean that metaphorically in a slang Arthur Fonzarelli type way. I mean, literally, please stay cool. It's hot out there.
Have a good Friday.
Copyright secured by Digiprove © 2020