Here's a live look at me this weekend.
I realize there are some of you that live in places that regularly see freezing weather and icy precipitation, but it's a real novelty when you live in South Texas. This is evidenced by the fact all kinds of things have been canceled due to the wintry forecast even though none of it has actually happened yet.
But, true confession, I kind of love the cold weather and am desperately hoping for some snow. Why? So I can post about it on Instagram.
Here are some cute things I found this week. Just know that Nordstrom is having a big sale and it's worth your time to go look around.
1. zella restore soft pocket leggings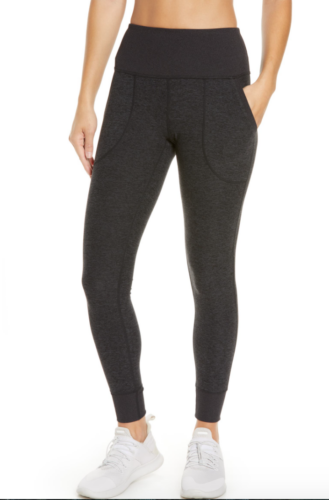 These are unfortunately not on sale, but they are so good. They fit like a legging with the look of a jogger and are so flattering.
They are $65.
2. chelsea28 cowl neck sweater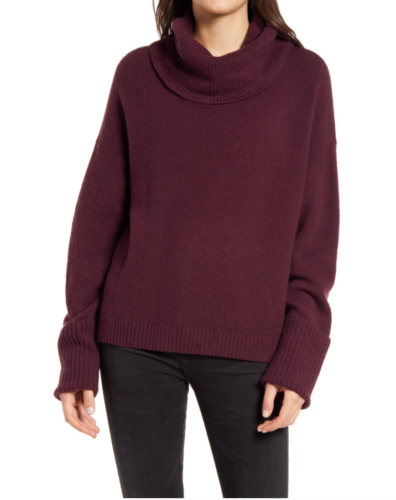 This sweater has been one of my favorite purchases of 2021. It's super soft and a little oversized. I like that it's a shorter length but not cropped so a normal person can wear it. It looks cute with everything from joggers to jeans and is easily dressed up or down.
It's 58% off and on sale for $28.97 and comes in a bunch of color options.
3. sorel out 'n about waterproof booties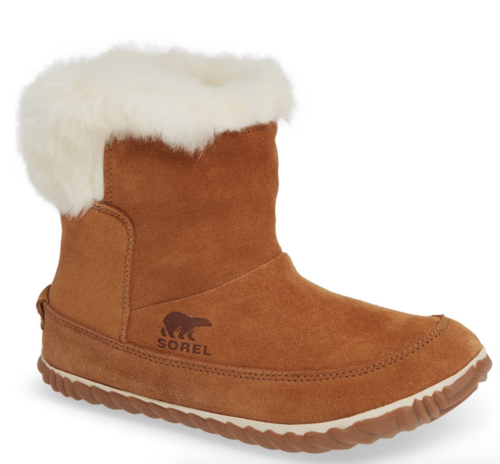 I think these are the cutest little booties and so warm.
They're 40% off and on sale for $54.
4. treasure & bond crewneck pullover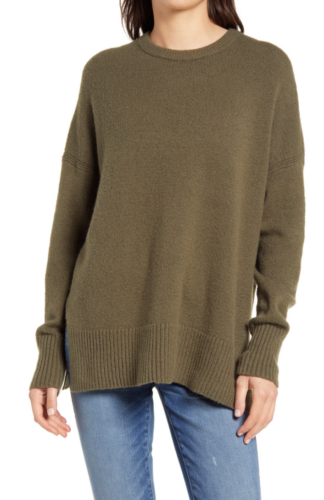 This is another great basic sweater. It's slightly oversized, super soft and comes in a bunch of color options.
It's on sale for $28.97.
5. steve madden transport studded strappy sandal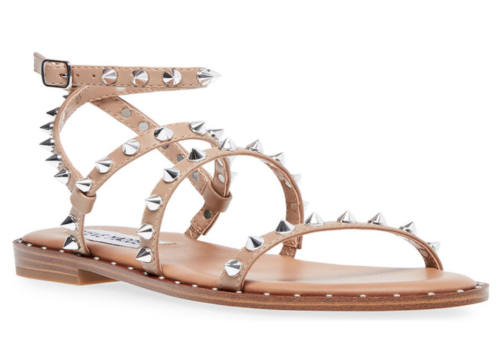 This weekend does not make me think about wearing sandals, but these were my favorites last summer. They are so cute and come in several color options.
They are on sale for $59 and normally $79.95.
6. tory burch casual zip up bootie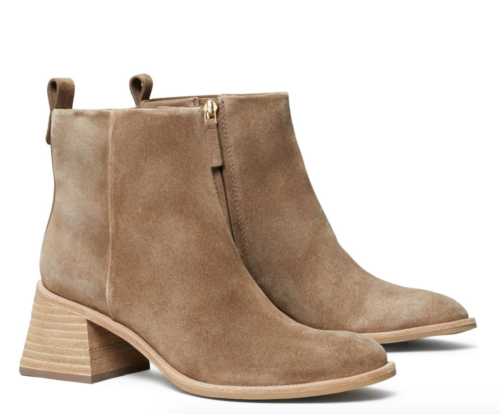 Listen. These are still pricey even though they're on sale, but they are a great classic bootie. I really love them and they'll last forever. I don't need them but wanted to show them in case maybe you were hoping a good Tory Burch bootie would go on sale.
They were $378 but are now 40% off and $226.80.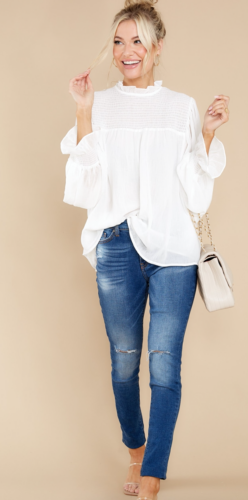 I love a good white top to transition into spring and summer and this one is so cute. You could wear it with shorts or dress it up with jeans or pants.
It's $42.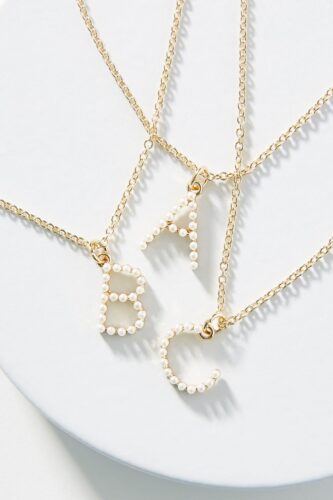 This is such a cute little necklace and would be great for layering with others.
It's on sale plus an additional 50% off making it just $12.48.
9. stars above beautifully soft fleece lounge jogger pants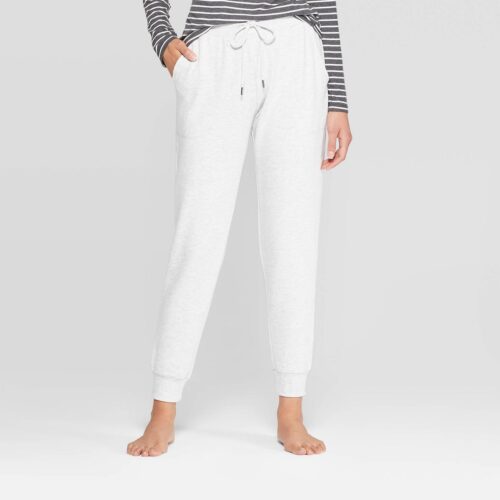 I was in Target the other day and saw these in person. They are so unbelievably soft and just about the perfect loungewear pants. They are just $19.99.
And even though any time I wear a light gray sweatshirt with matching light gray sweatpants Perry calls me Rocky Balboa, I still got the matching stars above beautifully soft fleece lounge sweatshirt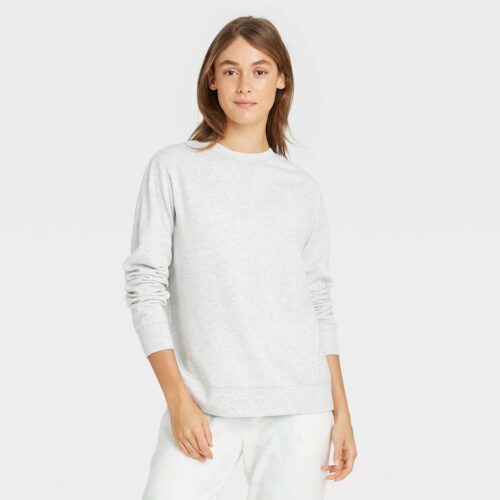 It's also $19.99.
10. abercrombie mid rise jean leggings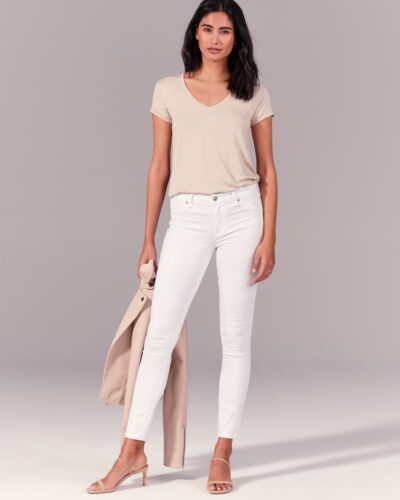 Abercrombie has jeans on sale right now and their legging jeans continue to be my favorite skinny jeans. They are on sale for $47.40 and come in a bunch of different washes.
But just in case you're worried about the youths making fun of us for our side parts and skinny jeans and emoji usage, you could always opt for something like these kut from the kloth kelsey ankle flare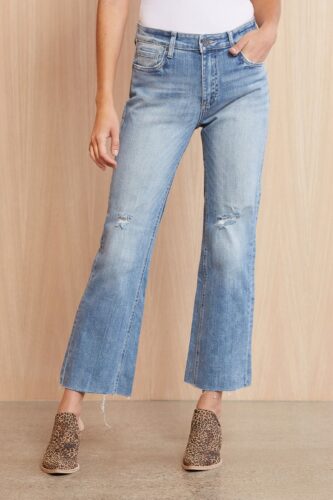 I bought a pair like this at the end of the summer and love them. They are so versatile and are on sale for $69.99.
And then these penny pull on flare jeans are also a favorite. They fit like leggings and are so stretchy and comfortable.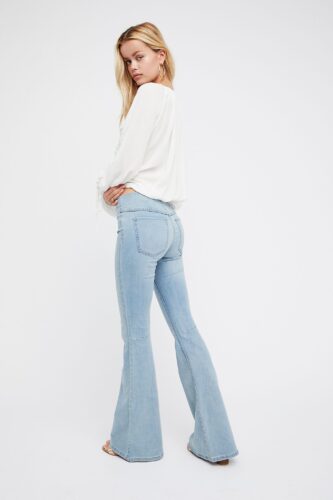 They are $78.
I will end by encouraging you to wear jeans that make you feel good about yourself and that feel comfortable to you because these young girls are now wearing the very mom jeans that we used to wear and now cause us to look back at our high school yearbook photos and wonder what we were thinking.
The same thing will happen to them. It's a rite of passage, like over-plucking your eyebrows and deciding you need bangs.
That's it for today.
Have a good Friday.
Copyright secured by Digiprove © 2021