January is a weird month because it has both seemed to last forever and to have flown by. I'm not sure how that's possible. But I'm always glad when it's over because it's kind of a nothing month in general.
No offense if you love January. I just always think it's filled with a lot of pressure to start the new year off great and I prefer February when everyone is just more like "well, I gave it a good try".
Here are some cute things I found this week:
1. Maeve colette cropped pants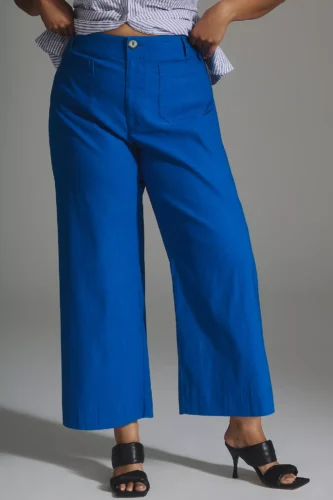 I love these colette pants and I saw this blue color in person this week. It is stunning.
These are $120.
2. Aubrey top
It's hard to beat a cute top that can immediately make jeans look like a great outfit that you pulled together.
This is $62.
3. Laney top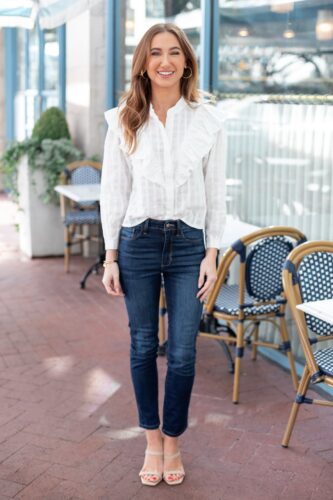 I think this is really cute and great to transition into spring.
It's $68.
The oversized button down is my home now. This is a great one from H&M.
It's $24.99. It comes in several color options and a blue and white stripe which I ordered immediately.
5. free people dream team hooded cardigan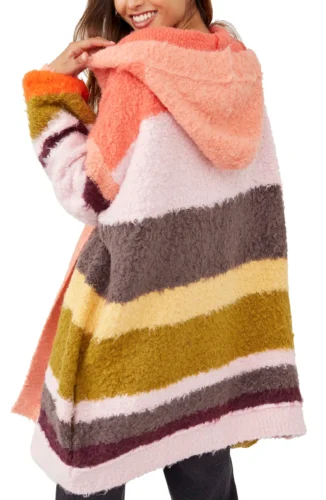 Well, this is just a great sweater if you're in the market for a fun, striped sweater. Free People sweaters are typically amazing and I have several in my closet that I've owned for years.
This is normally $198 but on sale for $102.97.
Yes, I have a white shirt problem. But this is eyelet. And it's just so pretty.
It's $118. It also comes in pink.
7. kut from kloth Catherine boyfriend jeans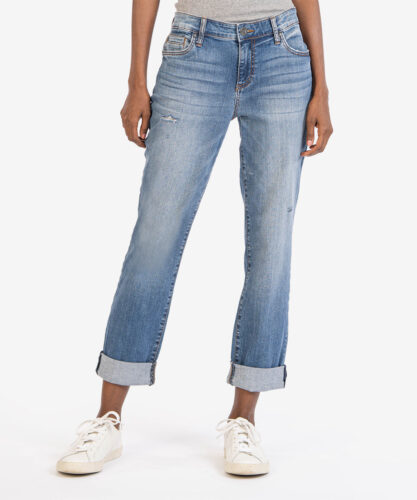 I have an older version of these jeans and they are a closet favorite. They look great on and are just a great style.
They are $99.
8. 1/4 zip slouchy ribbed sweatshirt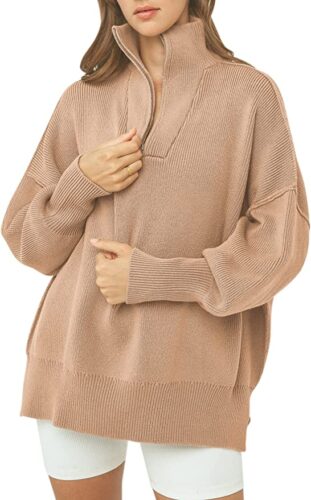 If you're in need of a good pullover to wear with leggings or jeans, this one is really great.
It comes in a ton of color options and is just $39.99.
9. billabong free fall wide leg pants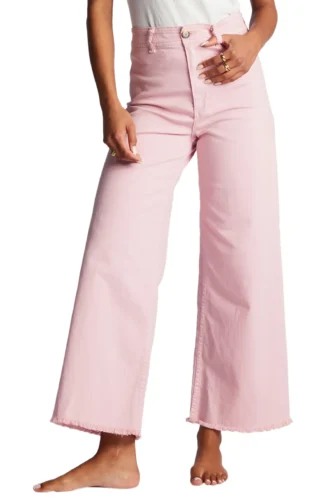 I have been on the hunt for a pair of pink wide leg pants because Old Navy had a pair that completely sold out before I could buy them.
These are really great, have really good reviews and are $85.95.
10. linen shirt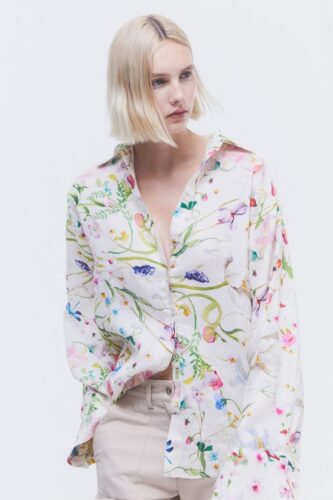 This is another really pretty shirt from H&M. Love these florals for spring. Groundbreaking.
This is $49.99.
That's it for today.
Have a good Friday.