Well this is a big weekend because it's finally my turn to go see Taylor Swift in concert. I'm driving with Gulley to Houston and we're meeting Caroline and one of her friends. It promises to be all manner of fun and I cannot wait.
Here are a few cute things I found this week:
1. j.crew liberty meadow shirt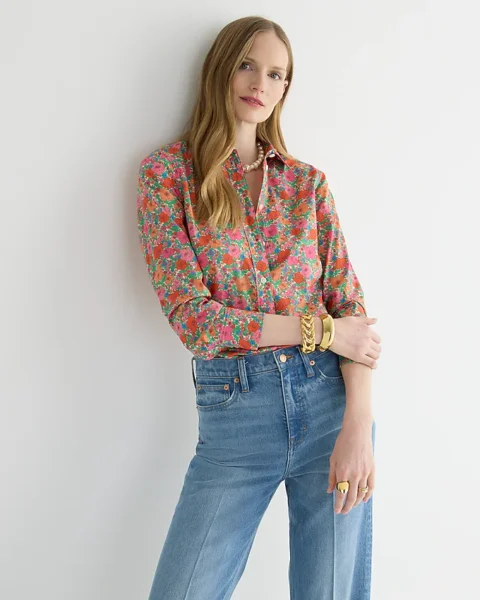 Love this floral print button down shirt. This would look so cute with jeans, a denim skirt or shorts. It's a slim fit so I would probably size up one.
It's on sale for $69.50.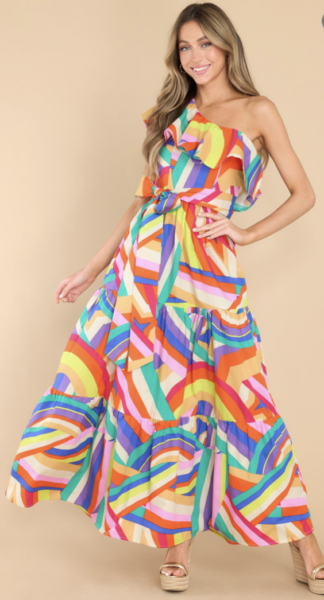 I have nowhere to wear this but I'm hoping someone else does because it is so fun and pretty.
It's just $62 and this needs to go on a tropical vacation somewhere.
3. j.crew ruffle-trim blue top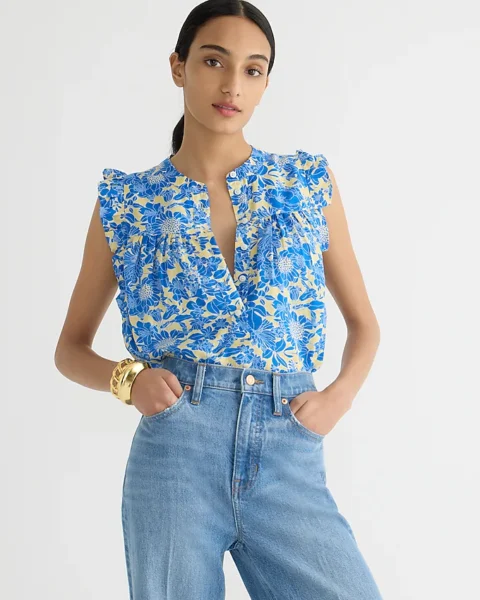 Such a pretty top and just perfect for summer.
It's on sale for $79.50.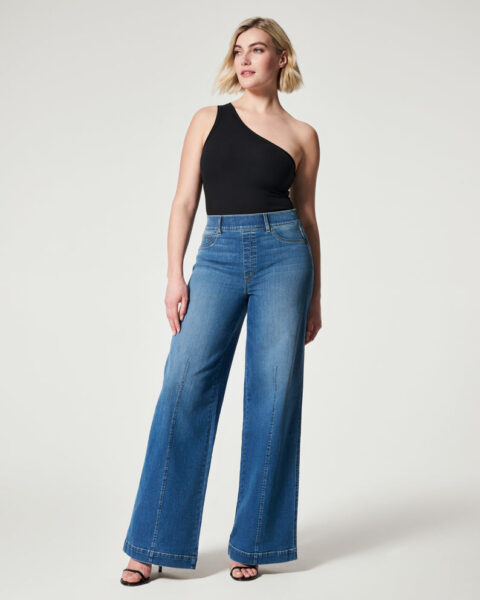 I have become such a fan of the wide leg jeans this season. They are just a great look and easy to wear and now Spanx has a version that look divine.
They are $168 and also come in ecru.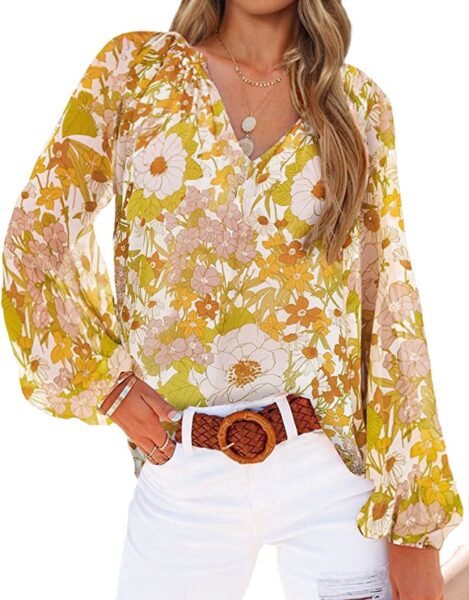 This is an Amazon find that I discovered after I watched Daisy Jones and The Six and was looking for 70's inspired peasant tops. This one is perfection.
It's $28.89.
6. Marley hoop beaded earrings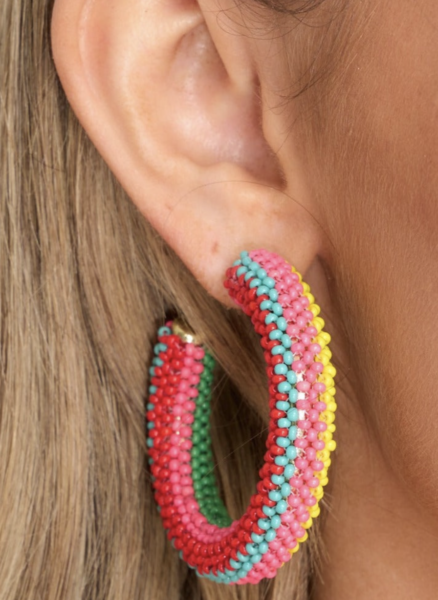 These are just so bright and fun for summer. You can put them on with a white t-shirt and some denim shorts.
They are $38.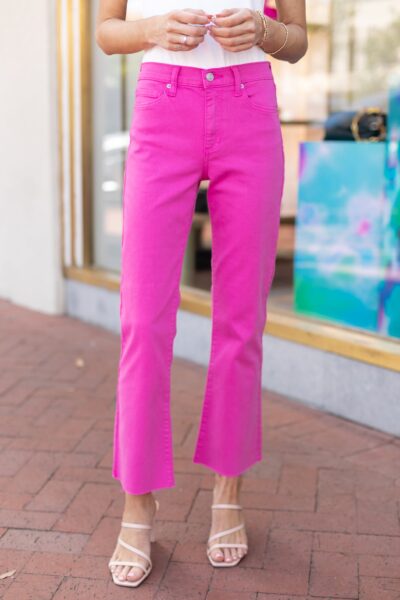 I didn't know I wanted hot pink until I saw these. They are so fun for summer.
They are $58.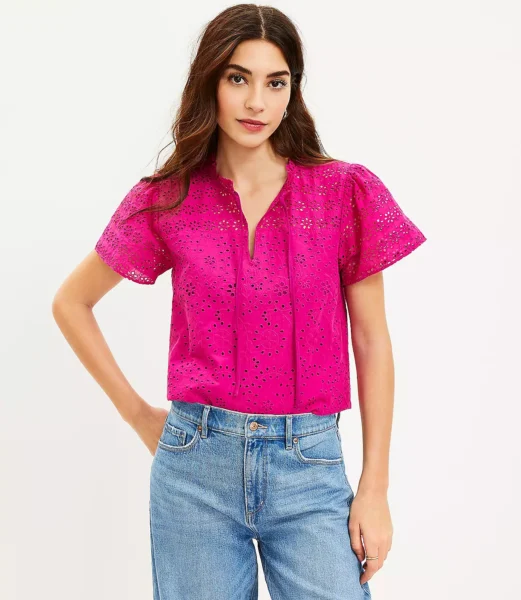 This top is so cute and it's on sale for $45.46.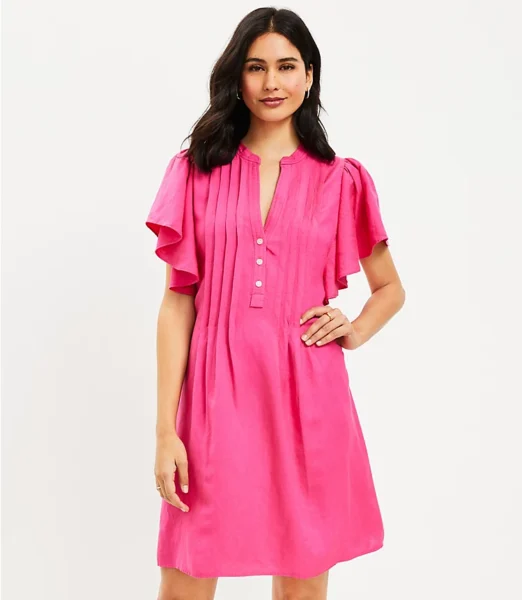 I guess I'm really into pink right now because I also love this dress. It would be great with a cute wedge or sneakers.
It's on sale for $66.46.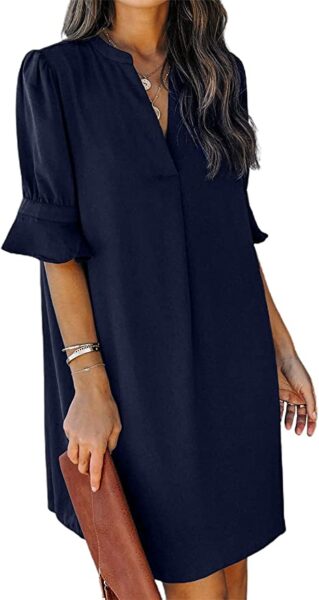 I think this is just a great basic dress to have in your closet. It's easy to wear and comes in several color options.
It's $34.99.
That's it for today.
Have a good Friday.