This week was our first week back to school. Online.
It certainly wasn't how I imagined Caroline's senior year in high school would begin, but we are making the best of it and hoping she can actually be in school in person again before too long.
The good news is we saved a fortune on back to school clothes shopping because we have all the pajamas we need. And I totally forgot she might need actual things like new notebooks and pens until Tuesday when she said, "Hey Mom, I need new notebooks and pens."
What I'm saying is things are totally under control at our house. The Shankle Institute for Distance Learning is currently rated a D minus.
Here are some cute things I found this week while I wasn't back to school shopping at Target.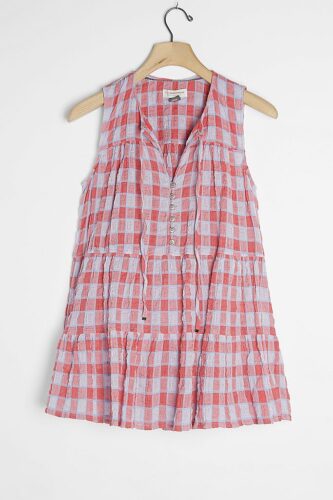 This is a darling top with a longer length and it's on sale for $49.95 plus an additional 25% off. It comes in a couple of other color options and all are equally great.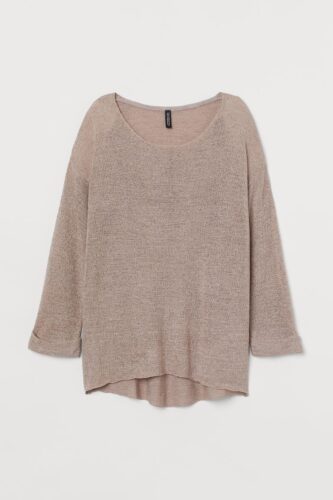 I have the black version of this sweater from last year and love it. So I went to see if H&M had it again this year and found this beige one from last year on sale for $11.99. I'm not sure how long that price will last, but even at full price it's just $24.99.
It's a great lightweight tunic length sweater that's perfect with leggings or jeans. It comes in black, olive and beige.
3. stars above striped pajama set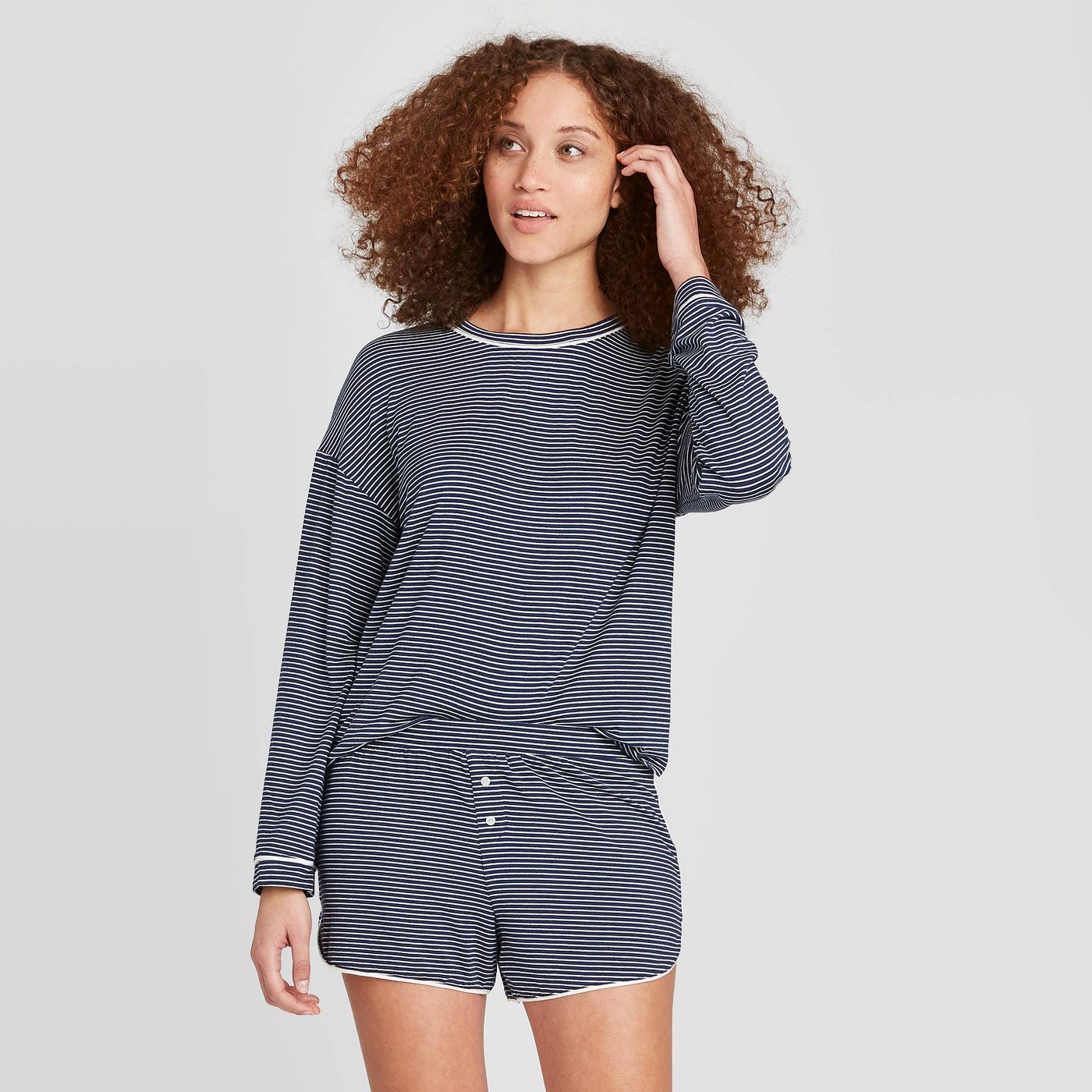 I saw these pajamas in Target this week and they called out to me because I love a stripe. And I also love pajamas. These are $24.99 and also come in gray.
4. farm rio gabriela knit maxi skirt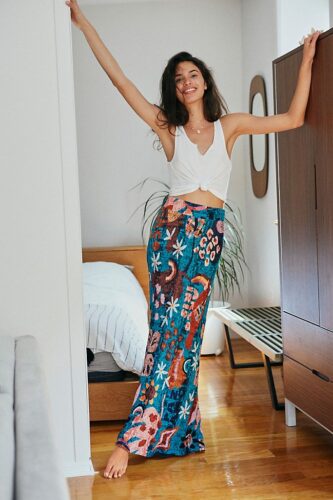 I featured this skirt a couple of weeks ago but wanted to feature it again because I cannot stress how great it is in real life. The colors are perfection, it's super soft and the fit is so flattering.
It's on sale for $89.95 plus an additional 25% off.
5. leah kimono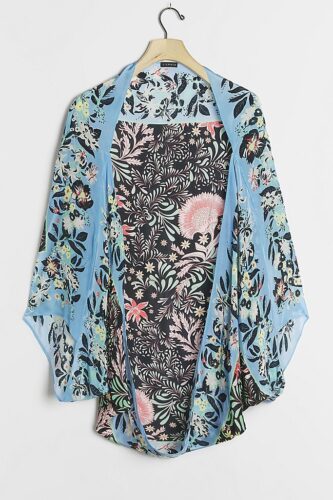 This kimono is the perfect piece to get you through the end of summer and then transition into fall. It's on sale for $59.95 plus an additional 25% off.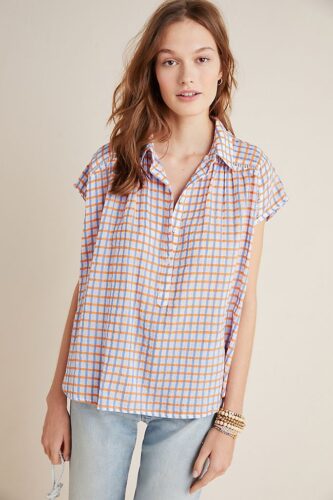 I know I'm heavy on the Anthropologie items, but they have so many great pieces on sale right now. This cute top is $59.95 plus an additional 25% off and also comes in other colors and a blue and green striped pattern.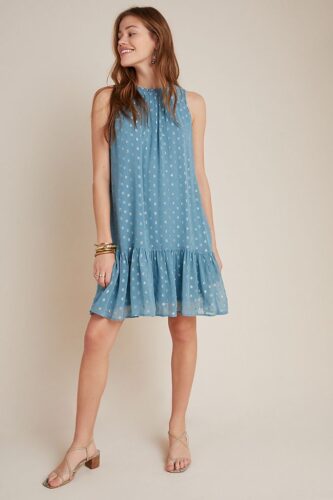 I love this little tunic dress. It would be cute with sandals now and then booties and a leather jacket later. It's on sale for $89.50 plus an additional 25% off.
The length is 36.5 inches so it will hit right above the knee on most people 5'7″ or shorter. (I checked because they call it a tunic but then it's styled as a dress and I wanted clarification.)
8. giorgia embroidered maxi dress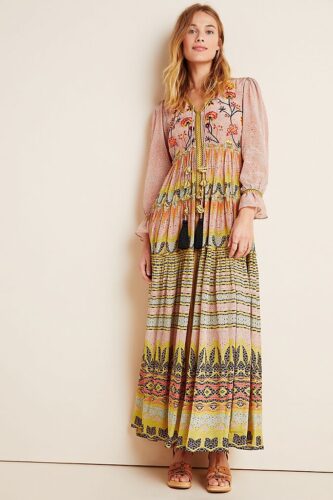 This maxi dress is so gorgeous and would transition so well into fall. The reviews say to size up because it is smaller through the bust area so keep that in mind.
It's on sale for $129.95 plus an additional 25% off.
9. leggings depot jogger track pants

I ordered these last week and they are so soft and dreamy. They are lightweight and the perfect lounge jogger pant, yet I would wear them out as well. I ordered a large because the reviews said to size up and they were way too big so I'm trying a medium next. So I would say order your true size.
They are just $14.99 and come in several other colors and patterns.
10. aerie boyfriend voop oversized t-shirt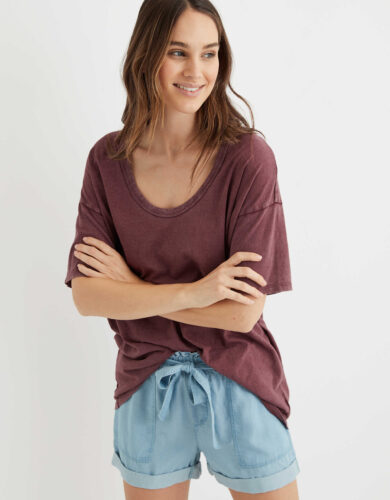 I didn't know that one of my favorite necklines is a voop but apparently that's the word for a scoop/v-neck t-shirt. I like a voop. It's the flattering cut of a v-neck but the softness of a scoop. This is oversized, so soft and just $24.95.
It comes in a ton of color options and you can wear it loose or tie it up.
That's it for today. Have a good Friday.