I feel like everywhere I turn it's all about the Nordstrom Anniversary Sale, but today is the first day that just normal cardholders can shop even if you didn't spend half your annual salary at Nordstrom last year. I have had years in the past where I've gotten sucked into buying stuff I didn't really need, so I have resolved to be the best, wisest version of my shopping self going forward.
I believe the real draw of the sale is because we are finally looking at fall clothes instead of the same tired summer stuff we've been looking at for the last three months. It's always thrilling to me to dream of fall and sweaters and cooler temperatures and football games. All that to say, I've included stuff this week that isn't from Nordstrom, but I am featuring a few things I would actually buy.
Here's what I found this week:
1. all the info embroidered top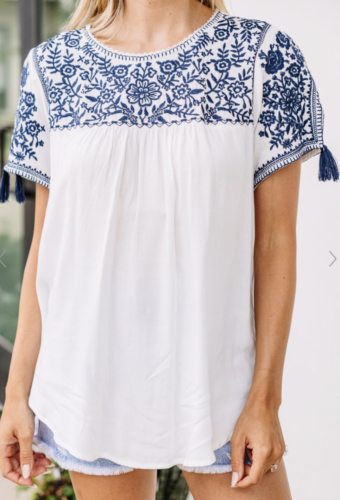 Caroline's high school colors were blue and gold which really means nothing to me anymore, but I've trained myself to look for cute lightweight tops in her school colors to wear to early season football games. This one would fit that requirement, but now I'm all about maroon everything.
However, this is really cute and also comes in hot pink. It's $44.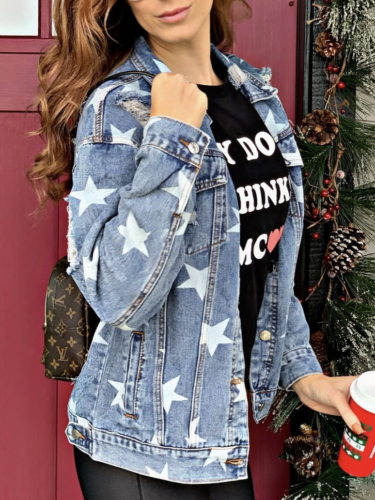 I love this denim jacket with stars. It's a fun twist on a classic and a great layering piece for fall.
This is $59.95.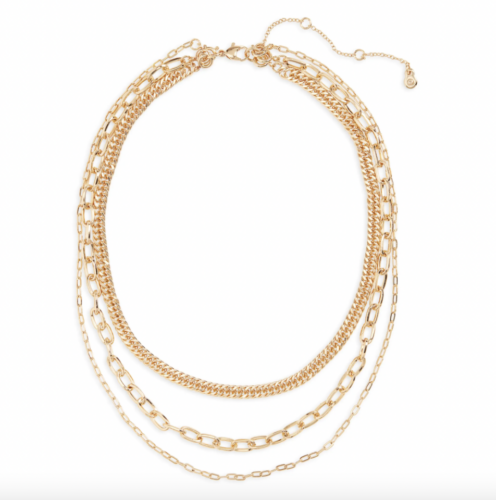 This is not part of the Nordstrom sale yet it is on sale at Nordstrom for just $7.50. I love the layered necklace look without the work of actually layering necklaces.
4. Catherine Ab Fab kut from the kloth boyfriend jeans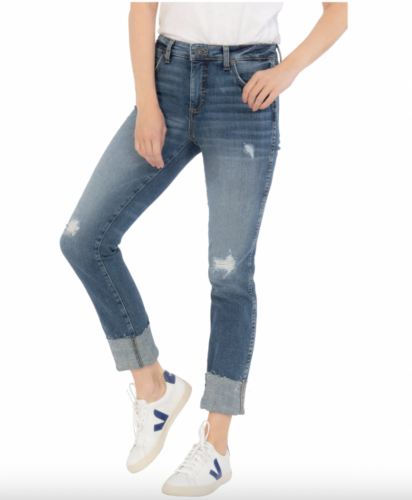 These jeans are part of the Nordstrom sale and the newer version of my favorite pair of boyfriend jeans. They have the perfect amount of distressing and are so comfortable.
These are on sale for $59.90 and true to size.
5. dojo tailorless flare leg jeans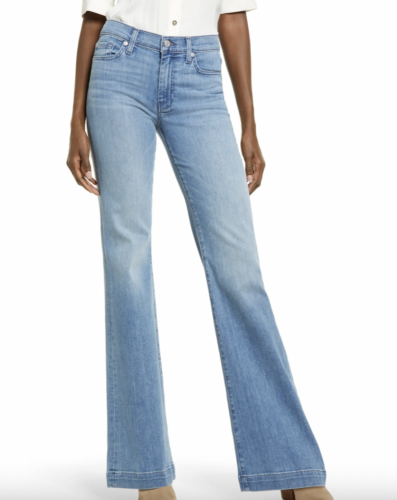 Flare jeans are back and this makes me happy. They are my favorite of all the jeans. I love this lighter wash version and this brand is always a winner for me.
These are on sale for $99.90.
6. maggy London bold floral long sleeve maxi shirtdress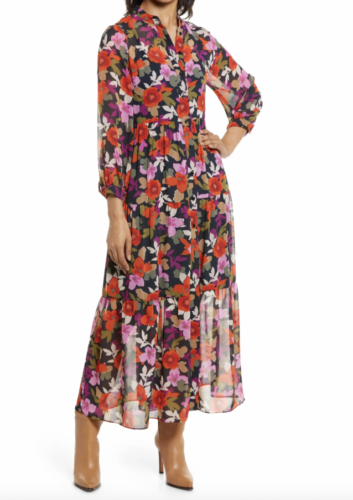 I think this is the prettiest dress for fall. It looks so great with boots and perfect for a variety of occasions.
It's on sale for $87.90.
7. vince camuto afelia knee high boots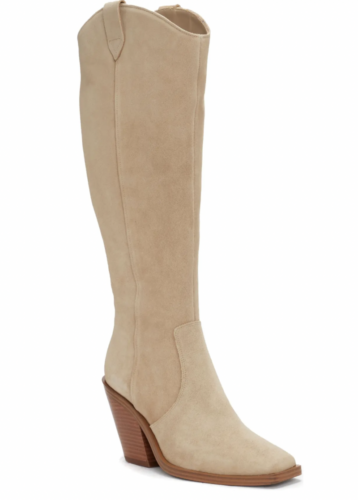 These boots are my favorite of the sale boots at Nordstrom. I love them like I loved the Sam Edelman camellia boots all those years ago. These have a great western look without being overtly cowboy and the heel is a great height.
They are on sale for $149.90. They also come in black, sable, and cognac.
8. vince camuto v-neck shirred satin blouse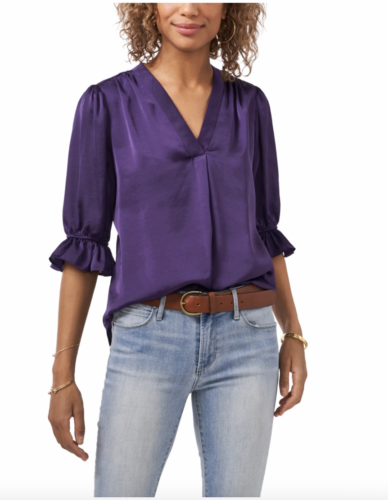 Vince Camuto makes great tops that are simple, yet add something extra to a pair of jeans. I really love the v-neck and the sleeves on this one.
It's on sale for $45.90. It comes in a bunch of color options, including a red and a green that would be cute for the holidays if your brain can compute that time of year.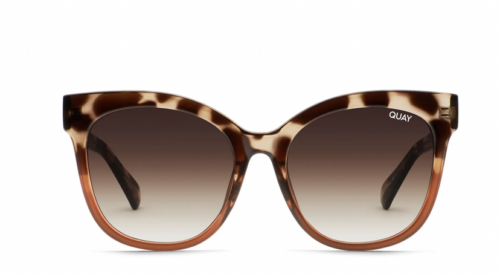 I love my Quay sunglasses because they are super cute and a great price point that doesn't stress me out. This cat eye version is great and they're on sale for $35.90.
10. tory burch Carson zip top crossbody bag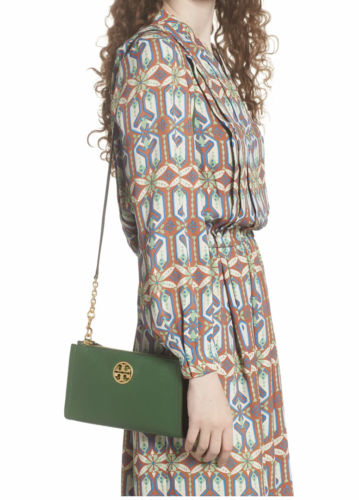 I love this bag. It's a classic that would go with just about any outfit and it's on sale for $149.90. It also comes in black or sand.
That's it for today.
Have a good Friday.