Listen. I have lived a thousand lives since this time last week.
I packed Caroline up for college, we moved her in her dorm and then we left her there. Like she's a grown up or something. It's the most surreal feeling in the world.
But she is so happy which makes it hard to be sad.
And when I do feel sad, it always helps to shop.
Here are some cute things I found this week:
1. dazzling sights multi print romper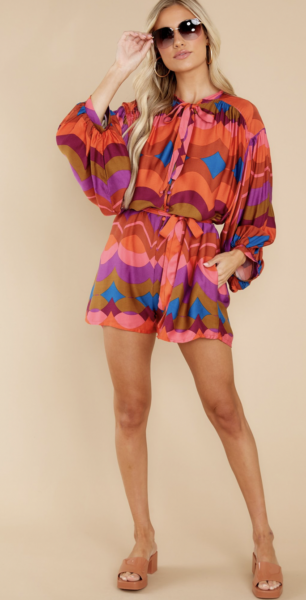 I don't know that I would wear this because I'm at that age where I'm not sure I can pull it off, but it is so cute that I had to share it. Someone younger than me needs to buy this and wear this so I can live vicariously through you.
It's $68.
2. boho turquoise layering necklace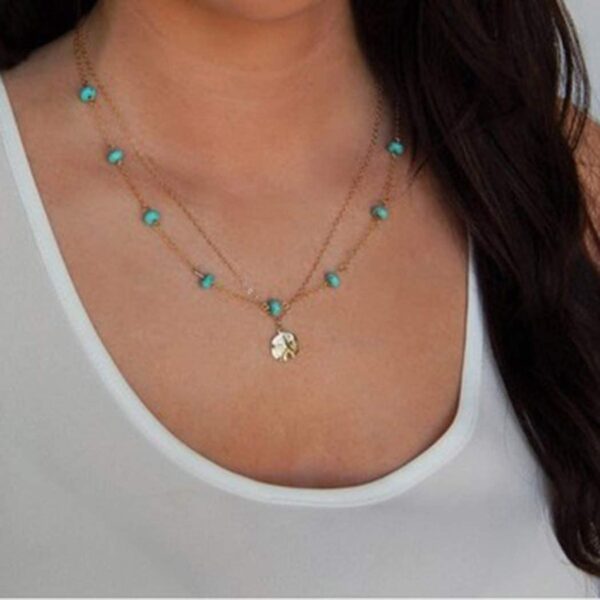 I love layering a lot of necklaces and this one is a great addition to my other layers. And it's just $4.66.
Will it last forever? Probably not.
But it's FOUR DOLLARS AND SIXTY-SIX CENTS.
3. Carlie clogs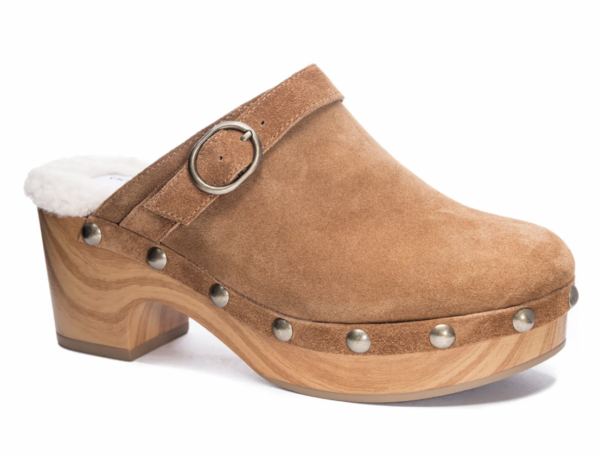 As we continue to ponder clogs for the fall, I submit these. I think they are really cute and the lining makes them cozy.
They are $99.95 and also come in black or gray suede.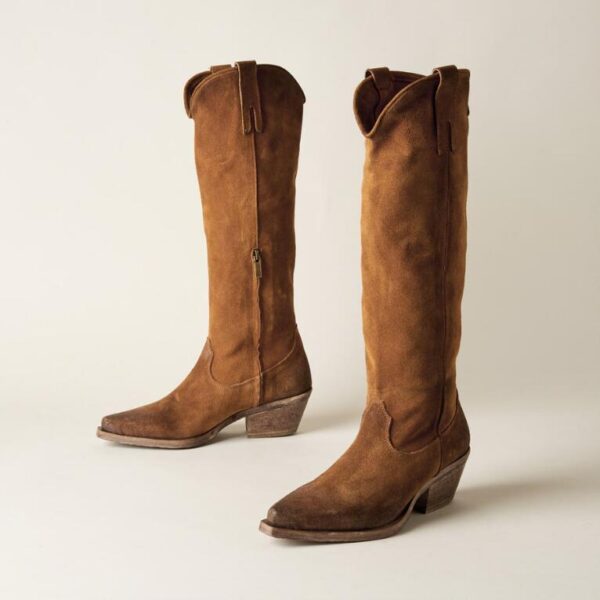 I saw these boots in the Sundance catalog and audibly gasped. They are so dang cute and such a great multi-purpose boot for fall and winter. I love the suede, the heel and the little bit of western vibe.
They are $198.
5. on the way blush color block sweater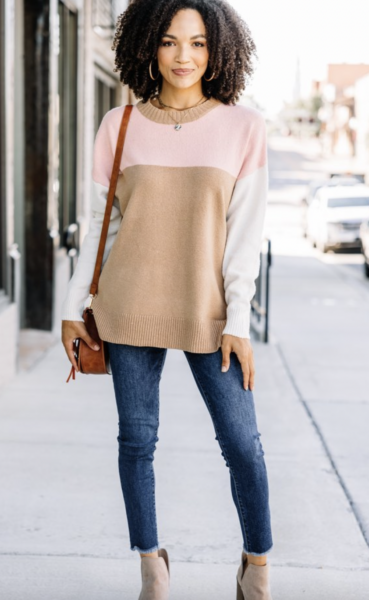 It's hard to think about sweaters right now, but this one is so pretty. I love the color block with these colors.
It's $46.
6. lost in the stars burgundy sweater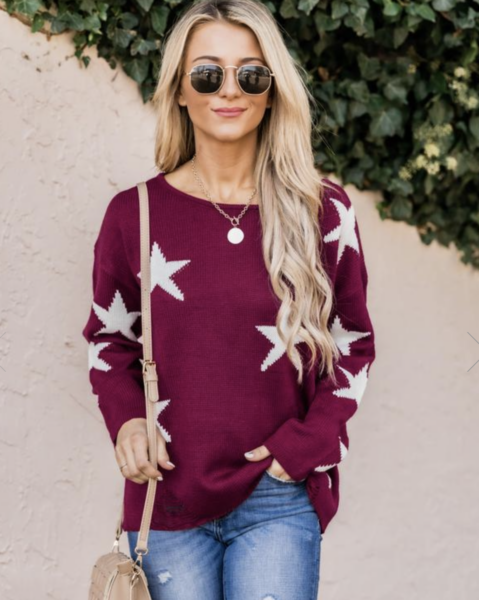 I was at Honey's house this week and we saw a commercial where a girl had on a maroon sweater with stars and we agreed it would be so cute for Aggie football games. So we did a little Internet search and found this one.
It's $44.
7. dolce vita textured block heel mule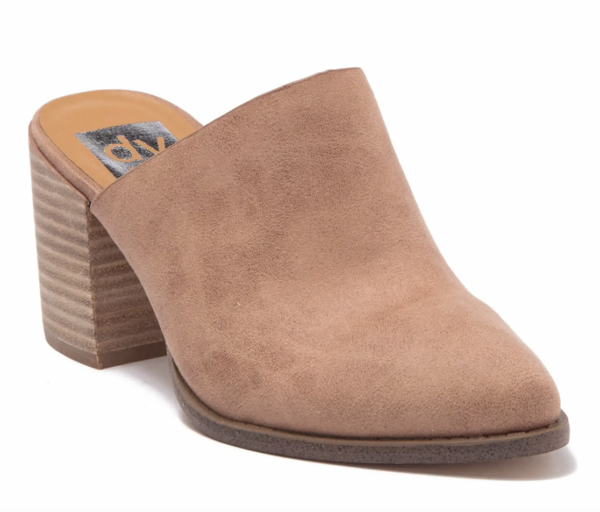 Mules and clogs. These are the shoes for fall. These are on sale for $44.97 and super cute.
They also come in an ivory or black color.
8. plaid ruffled short sleeve tunic shirt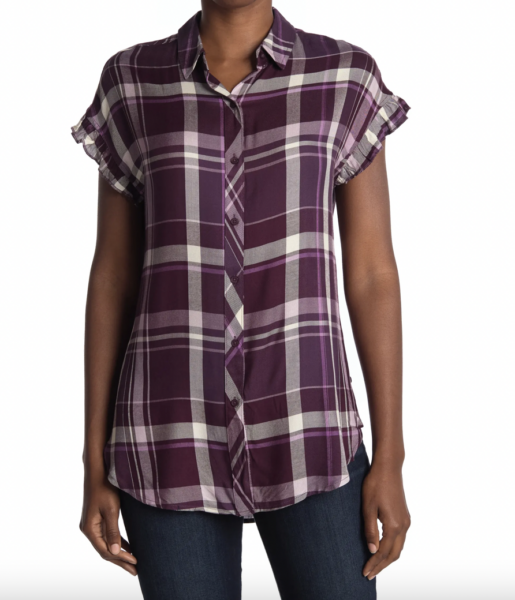 This is the time of year where I look for cute maroon options for Aggie football weekends. This is really cute and just $17.97.
It also comes in a navy and red plaid if that's more your style.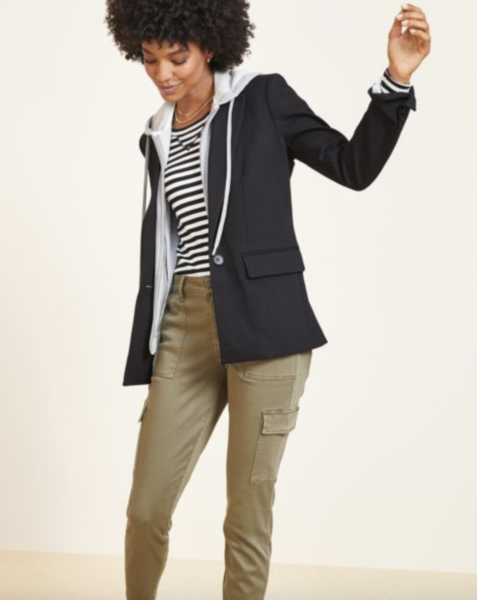 Okay, I love the layered look but sometimes I don't want to have to put in the work to figure out the layers. Look how cute this blazer is with a built-in hoodie. Love it for a casual look with jeans and sneakers.
It's $148 and you can always zip out the hoodie if you want it to be a little dressier so it's versatile.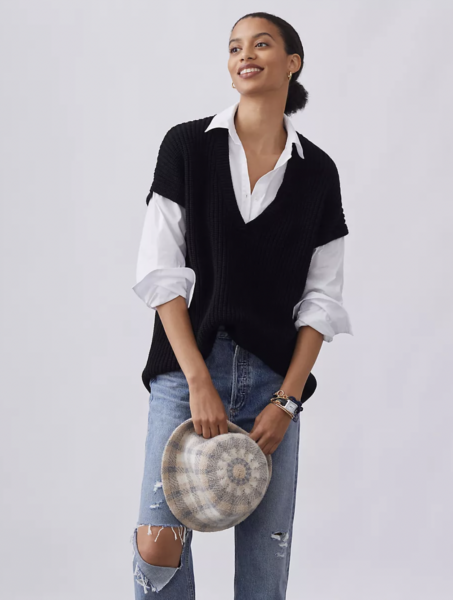 Speaking of layers, I also love this. I don't want to figure out a button-down/sweater vest combo, but I love the way it looks. This is basically like Garanimals layering.
It's $120.
That's it for today.
Have a good Friday.